Are you addicted to taking photos of your food before you eat, post online immediately for all your friends to see? Well then you may enjoy the app Foodspotting for iPhone, Android, and soon Blackberry. Foodspotting is a social media food app that let's you post photos to Foodspotting.com and helps you find places to eat by photos. I'm sure you all have seen a food photo that has made you drool and sparked that craving to go to that restaurant and eat. The Foodspotting app helps you find the food you want by your current location or by searching for food. You can browse through the food photos and see information on where it is from and what type of food it is. A very useful app to find food when you are looking to try something new in your city or when you are traveling out of town.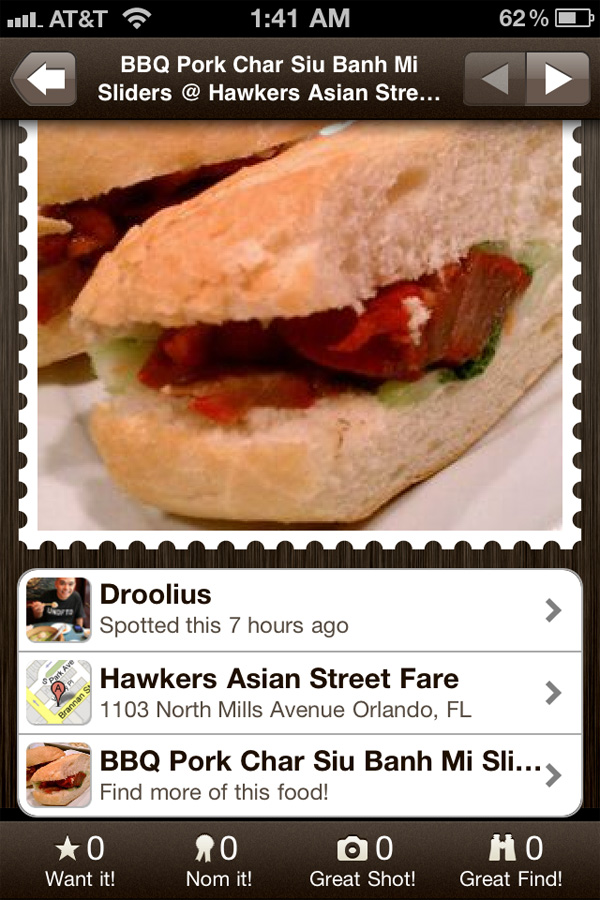 (click image to enlarge)
This Friday May 6, 2011 at 730pm, Droolius will be co-hosting the First ever Foodspotting Eat-Up in Orlando at Hawkers Asian Street Fare. Its a time to gather with all of the Orlando Foodspotters for the first time, at a restaurant with bite size plates, great for photos. It is an Asian restaurant that features "tapas style" plates that are fun to take photos and share. You can check out their menu at http://www.facebook.com/hawkersstreetfare

(click image to enlarge)
You can see the photos I have uploaded here and the app is very easy to use. You take a photo, upload it, type in the place the food is from and what the food item is. That way people can see your photo and it helps them in finding great food by viewing your awesome photo.
If you are interested in the event, please RSVP at Meetup.com – http://www.meetup.com/Foodspotting/Orlando-FL/99813/
Here's a few photos that I took with my Digital SLR camera for you all to see the type of food Hawkers serves. It is authentic Asian food from various regions of Asia. A great way to sample different flavors of the Far East at one location. All the following items are really good and I enjoyed all the flavors. Great thing here is that you can order a few items and everyone shares the food…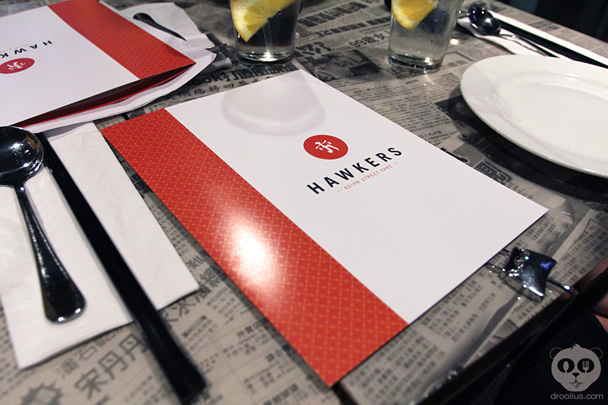 (click image to enlarge)
(click image to enlarge)
BBQ Pork "Char Siu"

(click image to enlarge)
Roti Canai – Malaysian flat bread w/ side of signature spicy curry dipping sauce – this is one of my favorites here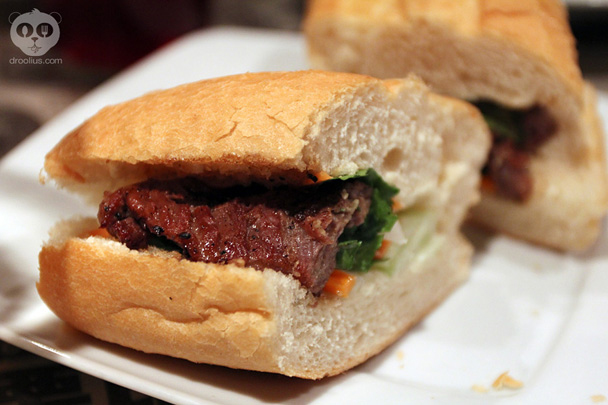 (click image to enlarge)
Korean Bulgogi Beef Banh Mi Sliders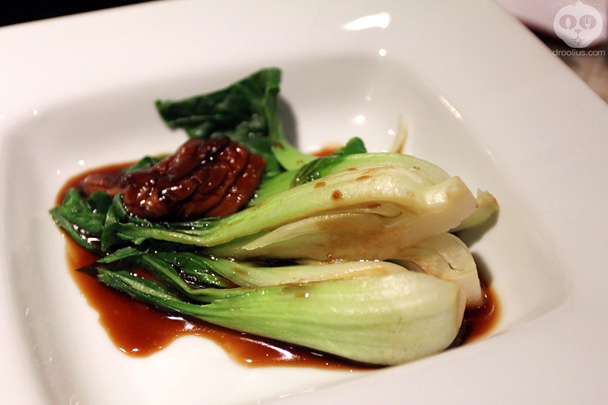 (click image to enlarge)
Bok Choy tossed in oyster sauce, topped with Shitake mushroom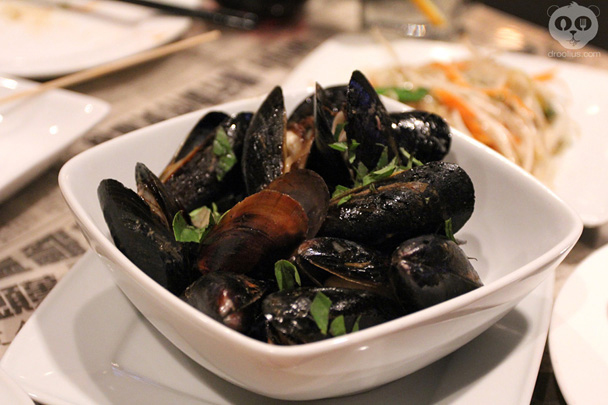 (click image to enlarge)
Hot Iron Mussels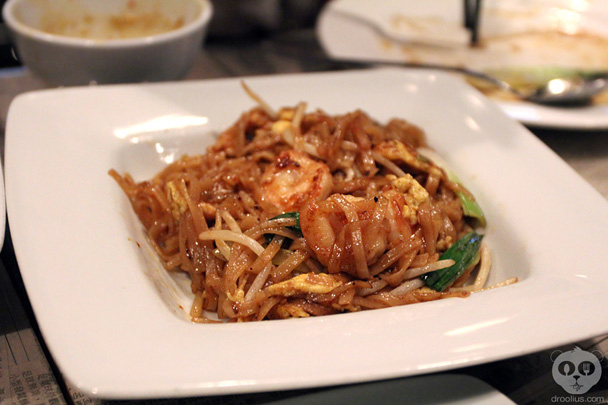 (click image to enlarge)
Char Kway Teo – wild rice noodle stir fry w/ shrimp, chicken breast, & shallots

Now that you are drooling over the photos and excited to use the Foodspotting app, join us this Friday for the First Foodspotting Eat-Up in Orlando, FL.
Please RSVP to this event http://www.meetup.com/Foodspotting/Orlando-FL/99813/
If you want to tweet about this event, use the hashtag #FSEatUp so fellow Foodspotters can see our tweets.
Foodspotting
www.foodspotting.com
Follow @Foodspotting www.twitter.com/foodspotting
Hawkers Asian Street Fare
1103 Mills Ave.
Orlando, FL 32803
Follow @hawkersfare www.twitter.com/hawkersfare
Follow and tweet @Droolius www.twitter.com/droolius
Words and photos by Julius Mayo Jr.
Content and photos © Droolius.com 2011