This past Labor Day 2011 I took a day trip down to Miami to eat and check out a Food Truck event. The trip total was actually 12.5 hours, not a full day, but we packed in some site seeing and of course some food. After giving a quick tour of South Beach and Wynwood to my friends who were first time Miami tourists, we drove up to Hollywood, FL to check out the Food Truck Invasion event in ArtsPark at Young Circle.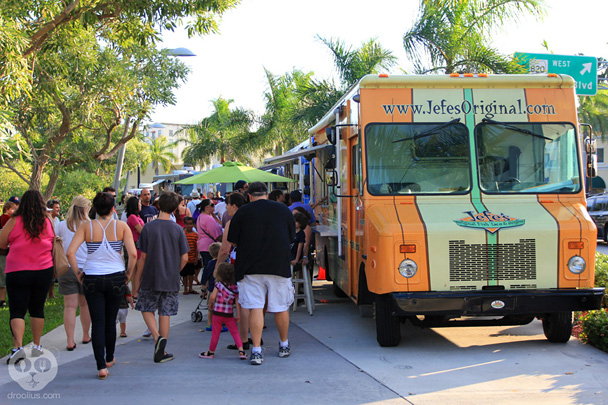 (click image to enlarge)
The Food Truck Invasion was put together by our friend, Burger Beast, and it is one of the newer weekly events in the area. Mr. @BurgerBeast has become an authority in Miami for Food Trucks and is very active in the Food Truck events scene, producing some of the largest weekly events. He also just released the smart phone app Burger Beast Food Truck Tracker, which helps people track down the food trucks in Miami and the South Florida area. The app will eventually be able to track food trucks in Orlando, FL as well. Find it in your apps store and download it for free for your iPhone or Android phone.
(click image to enlarge)
The ArtsPark at Young Circle served as a really great place for the food trucks to park and serve the community. Families were all over the park, eating outdoors and enjoying the music.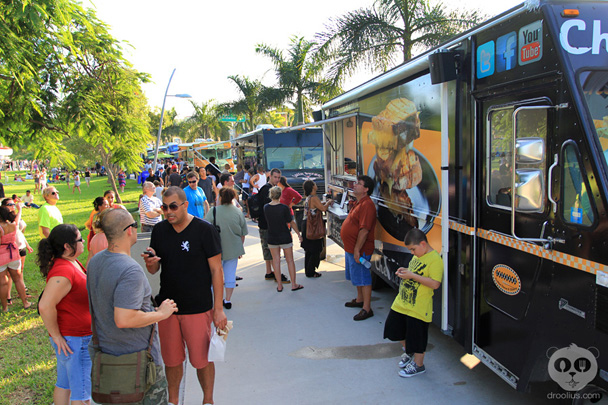 (click image to enlarge)
This event was busy with people waiting in lines for the food ordered from these Miami Food Trucks. Right away you will notice that all of the Miami food trucks parked together are a bright assortment of colors. Around 20 food trucks and carts were here for the event.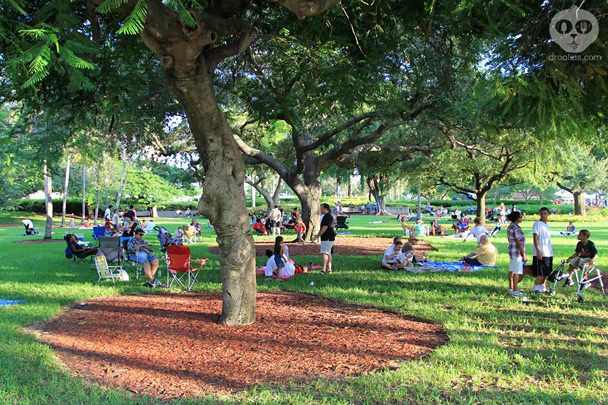 (click image to enlarge)
The location was great for a picnic style meal, sitting on a blanket in the grass or under some trees. This event really brought out the community and the families. At the time I was here, a park ranger estimated approximately 400 people and by the end of the night the park would have seen 900-1000 people. Not bad for a Monday night or Holiday.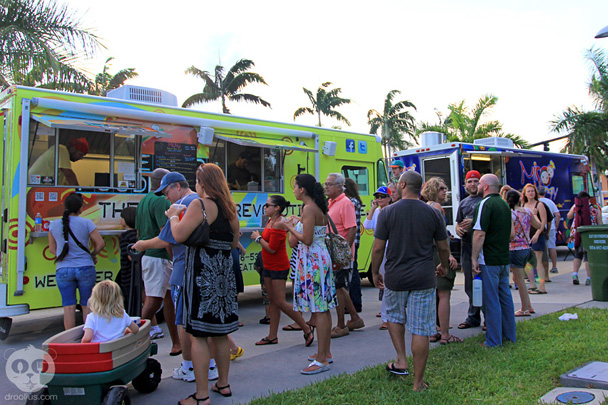 (click image to enlarge)
I took photos of almost every food truck or food cart at the Food Truck Invasion. Check them out: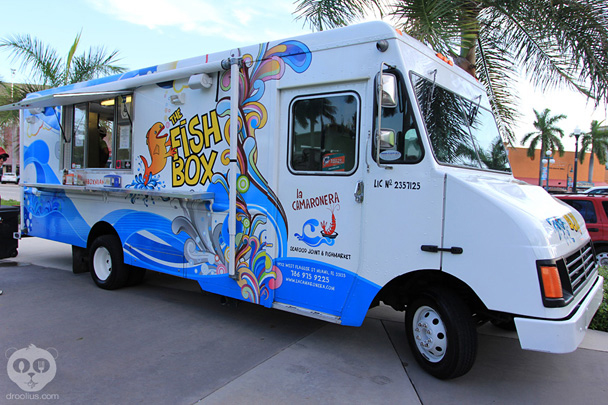 (click image to enlarge)
The Fish Box
(click image to enlarge)
Kona Ice Of Miami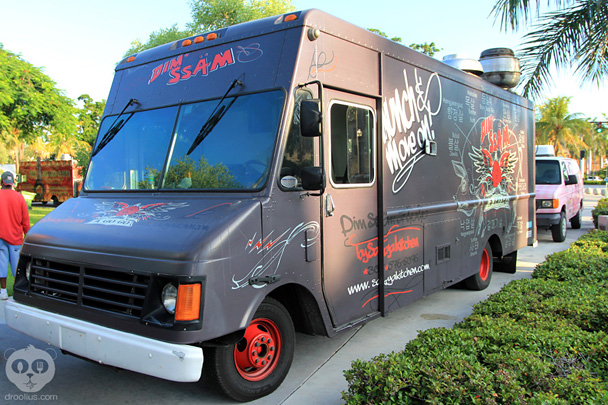 (click image to enlarge)
Dim Ssam a Gogo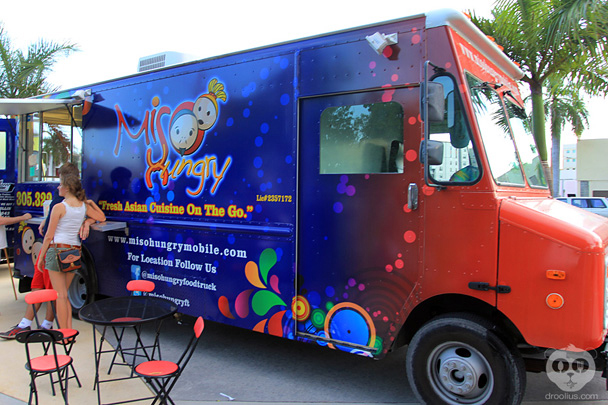 (click image to enlarge)
Miso Hungry
(click image to enlarge)
Daddy's Grill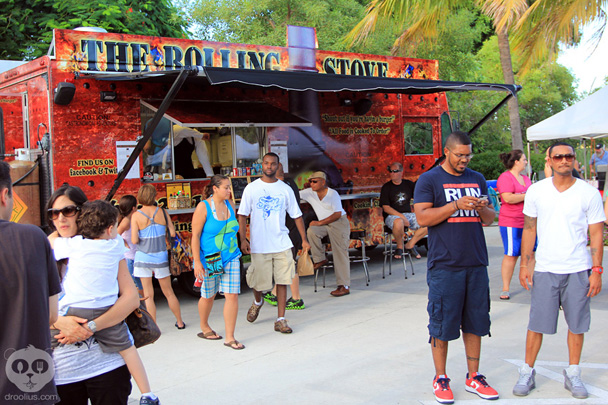 (click image to enlarge)
The Rolling Stove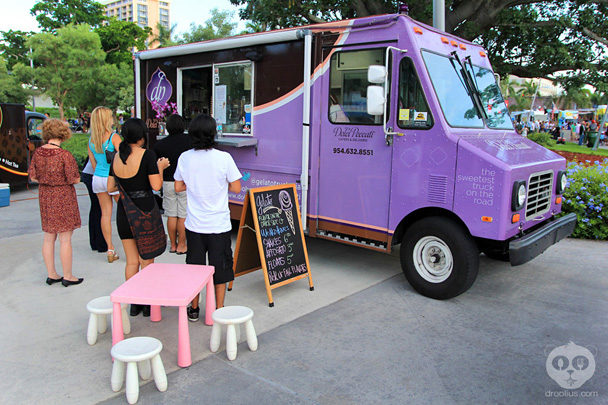 (click image to enlarge)
Dolci Peccati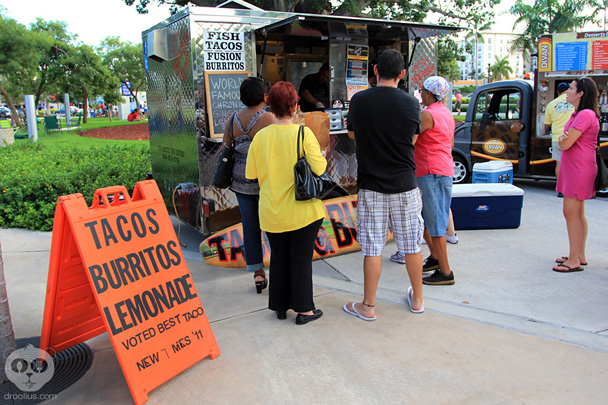 (click image to enlarge)
Nacho Bizness
(click image to enlarge)
Grill Master Cafe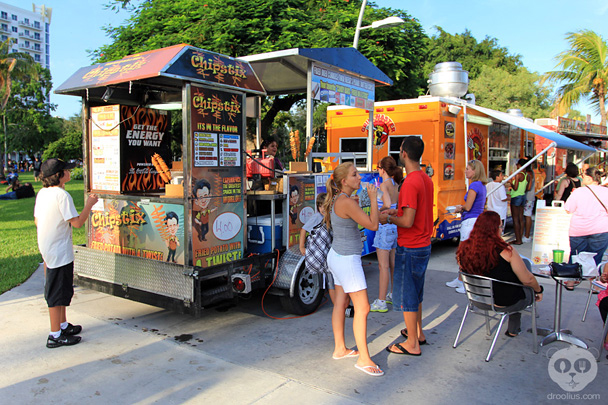 (click image to enlarge)
Chipstix
(click image to enlarge)
Sugar Yummy Mama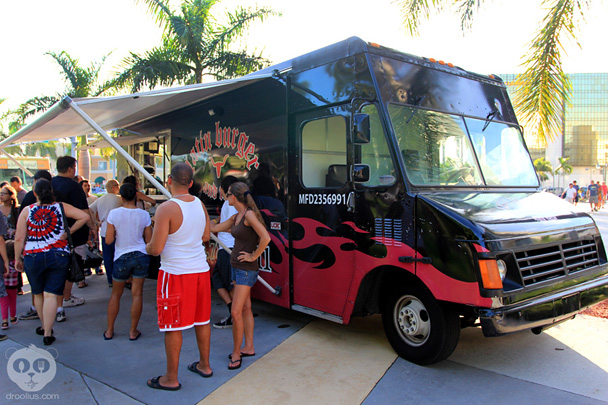 (click image to enlarge)
Latin Burger & Taco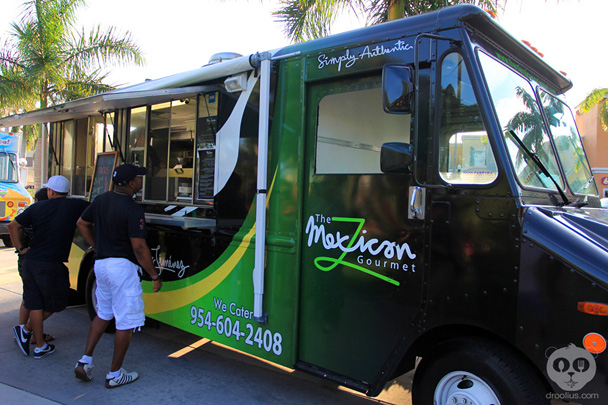 (click image to enlarge)
The MexZican Gourmet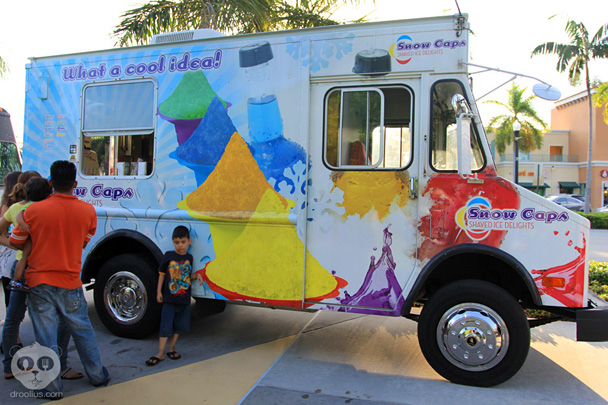 (click image to enlarge)
Snow Caps
(click image to enlarge)
Dog Eat Dog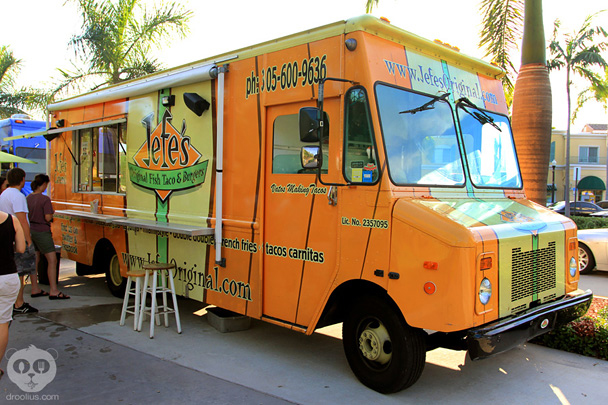 (click image to enlarge)
Jefe's Original Fish Taco & Burgers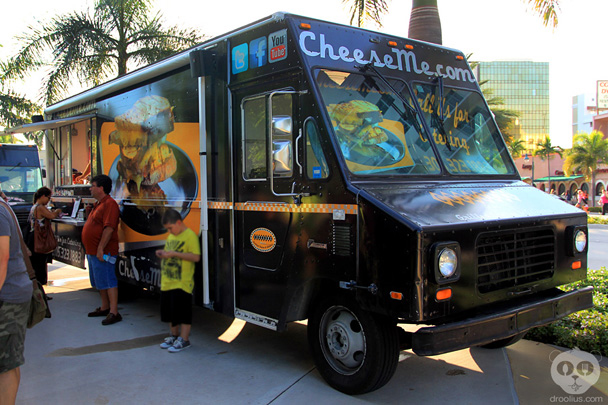 (click image to enlarge)
CheeseMe Mobile
(click image to enlarge)
CheeseMe Mobile had a good sized line the entire time I was there. Everyone loves grilled cheese…
I look forward to making more trips down to Miami to eat at the food trucks and posting some food photos. Which truck did I try this trip? You will just have to check back on the next blog post. Limited time and driving straight back to Orlando prevented us from really exploring the food on this trip. I will be back to try more of Miami's Food Trucks…
More info on the Miami Food Trucks and South Florida events:
Food Truck Invasion events: http://miamifoodtrucks.com/2011/08/food-truck-invasion-in-hollywood
Find Miami Food Trucks and download the Burger Beast Food Truck Tracker: http://miamifoodtrucks.com/locations
More on Miami eating, food trucks, and burgers visit the Burger Beast Blog: http://burgerbeast.com

Words and photos by Julius Mayo Jr.
Content and photos © Droolius.com 2011