The holidays are a busy time and the weather is cooling down in Central Florida. Take a break, treat yourself, and join us for a warm bowl of Pho or try some Vietnamese cuisine on Friday Dec. 16th at the Pho Vinh Restaurant for this month's Orlando Foodspotting Eatup. An open invite for fellow Foodspotters, friends, and just anyone who loves food in general for this casual dinner and Eatup.
(click image to enlarge)
Pho Tái Rice noodle with slices of medium rare steak.
For those who are not familiar, the world-wide popular Vietnamese dish Phở is a soup with a clear tasty broth that has rice noodles with pieces of different types of beef, parts, or sometimes chicken. Nothing like a warm bowl of Pho, rice or noodle dish, a vietnamese coffee, and some fried spring rolls to feed your Friday night hunger. The Pho Vinh Restaurant has many dishes of Vietnamese cuisine to try, so if Pho is not your thing, then there's a menu of 100+ items to try. Check out the menu www.phovinhorlando.com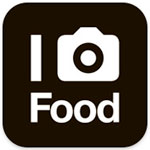 Join us for the monthly Foodspotting Eatup where we gather to enjoy food, take some food photos, and spot them on Foodspotting so people can find delicious dishes and restaurants via your awesome photos.
Friday Dec. 16th at 7pm
Pho Vinh Restaurant
657 North Primrose Drive
Orlando, FL 32803
407-228-0043


Please RSVP so we can get a head count via Facebook invite: http://www.facebook.com/events/279291658783074
See you there!

Words and photos by Julius Mayo Jr.
All content and photos © Droolius.com 2011