The summer season is coming to a close, but there are still a few weeks left to take a road trip. To make that road trip complete, Robert Mondavi Private Selection is offering a giveaway "Road Trip Prize Pack" to wrap up their tour of California's Central Coast. Back in July, Robert Mondavi Private Selection started a digital tour to Take A Virtual Trip: Discover the California Central Coast, uncovering the hidden gems of the Central Coast and some of the best local spots. The online tour can be found on the Robert Mondavi Private Selection Facebook Page, along with continued information about the Central Coast, wine pairings, tips, tricks, and other helpful wine hints.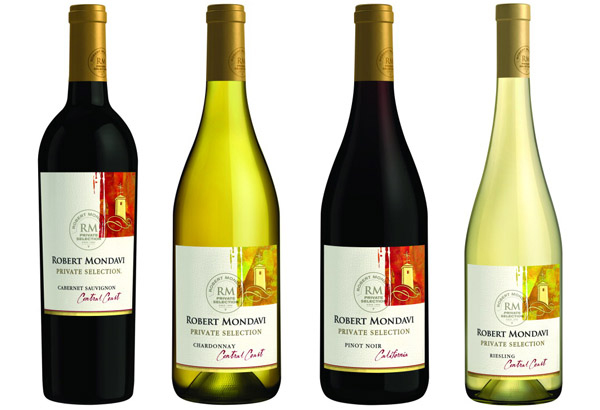 Photos courtesy of Robert Mondavi Private Selection
Wrapping up the Central Coast Tour, this "Road Trip Prize Pack" giveaway (valued at $90) offered by Robert Mondavi Private Selection contains the essentials for anyone taking a road trip down the California coast or on your own highway of choice. Here's the details on the prize pack and how to win it below:
Robert Mondavi Private Selection Road Trip Prize Pack:
· $25 gas card
· $25 Target gift card (for those essential snacks and treats)
· $10 Starbucks card (coffee is a must)
· $15 iTunes card (download the soundtrack for the trip)
· Neck pillow
· Disposable camera (a classic!)
· Branded tote
· Bottle opener
To enter please follow the directions on Rafflecopter. Contest ends Friday September 14th, 2012 at 12:01 A.M. EST.
* Winner will be announced during the daytime on Friday, September 14th, 2012 and will need to be contacted via email and mailed the winning prize pack.


Learn more about Robert Mondavi Private Selection:
Official website: http://www.robertmondavi.com/rmps
Facebook: www.facebook.com/robertmondaviprivateselection
Twitter: https://twitter.com/robertmondavips
Pinterest: http://pinterest.com/robertmondavips
YouTube: www.youtube.com/robertmondavips

Disclaimer: I was given the opportunity to giveaway one Robert Mondavi Private Selection prize pack to one reader. I was not compensated to write this post. All opinions are my own.