Today marks the 3 year anniversary of the Droolius Blog. The simple food blog project that I started to display my photography and to share my love for food, has turned into a brand that I am very proud of. I've been blessed with some great opportunities from collaborating with people who love food to interviewing some of my favorite chefs and meeting some of the people I respect in the culinary world. So many reasons to celebrate today and I've received lots of encouragement via social media to eat some doughnuts.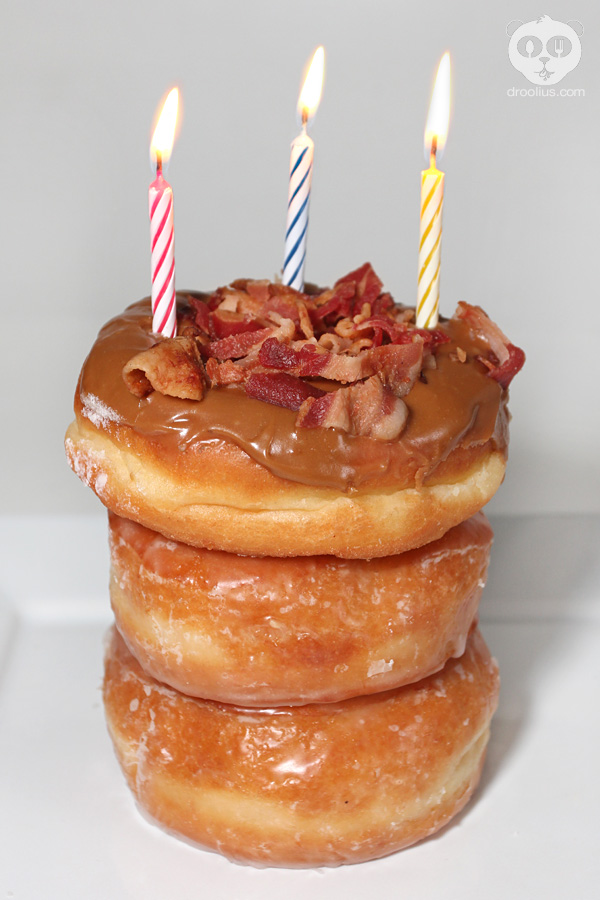 (click image to enlarge)
Today is also my birthday and I officially launched the blog on this day, way back when, to help spread the word about my project. So there's two specific reasons to celebrate today and what better way than with doughnuts and some bacon. Up above are my favorite doughnuts from Donut King and those who have eaten these know why I love them so much.
Thank you all for reading the blog and viewing the photos. I hope it has sparked some interest for you all to get out there and explore the world of food. Look out for some upcoming posts about future projects, collaborations, and more posts about food and travel.

Words and photos by Julius Mayo Jr.
All content and photos © Droolius.com 2013