For the moment we've all been waiting for, Shake Shack is finally opening its first Central Florida location in Winter Park. People from all over the greater Orlando area can finally get a taste of NYC's famous Shake Shack. Shake Shack Winter Park will be located at 119 North Orlando Avenue. Check out all the details below.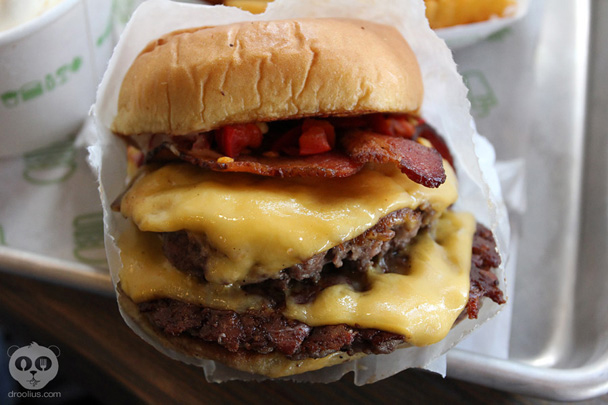 (click image to enlarge)
Beloved Burger, Hot Dog and Frozen Custard Stand Parks it in Winter Park
It's a Shack world after all! Danny Meyer's Union Square Hospitality Group (USHG) is proud to announce it will open its fourth Shake Shack® in Florida on Wednesday, July 30th, at 11:00AM.
The newest addition to the Shack family is located at 119 North Orlando Avenue at the intersection of West Morse Boulevard in the Orlando suburb of Winter Park.
Established in 2004 in New York City's Madison Square Park, Shake Shack is a critically acclaimed, modern day "roadside" burger stand known for its 100% all-natural Angus beef burgers, griddled-crisp flat-top dogs, fresh-made frozen custard, craft beer and wine, and much more. A fun and lively community gathering spot with widespread appeal, over the past decade Shake Shack has earned a cult-like following in Florida and around the world.
"We opened our first Florida Shake Shack in Miami Beach four years ago. We've had our eye on Central Florida for some time, and we're thrilled to finally be a part of this community and further our commitment to the state," said Shake Shack CEO Randy Garutti. "Being located alongside Lake Killarney is ideal, and we look forward to having locals and visitors alike join us for a ShackBurger on our outdoor patio space complete with fire pit, lounge chairs, and even a ping-pong table."
Like its Sunshine State predecessors in Miami Beach, Coral Gables and Boca Raton, Winter Park's menu will feature all the Shake Shack classics, plus a selection of delectable frozen custard concretes to satisfy those sweet tooth cravings.
Exclusive to the Winter Park Shack is Winter's Wonderland (vanilla frozen custard, marshmallow sauce and crispy crunchies). A long-time fan favorite that originated at Shake Shack's flagship location in NYC will also be offered, the Shack Attack® (chocolate frozen custard, fudge sauce, chocolate truffle cookie dough and Mast Brothers Shake Shack dark chocolate chunks, topped with chocolate sprinkles). Last but certainly not least, is a beloved classic from the Miami Beach Shack that will now be served in Winter Park as well, the Key Lime Pie Oh My (vanilla frozen custard blended with a slice of key lime pie from Orlando's own P is for Pie Bake Shop).
As part of its community outreach efforts and mission to Stand for Something Good®, the Winter Park Shake Shack will donate 5% of sales from the Winter's Wonderland concrete to BASE Camp Children's Cancer Foundation, a local non-profit that provides year-round support for children and families in Orlando and Central Florida who are facing cancer and other hematological illnesses. Learn more at www.basecamp.org.
In keeping with Shake Shack's eco-friendly mindset and commitment to green architecture, the interior walls of the Winter Park Shack are clad in once lost century-old lumber that was recently salvaged from Northern Florida's Suwannee River. The Shack also features energy-efficient kitchen equipment and lighting. Chairs and booths are made from lumber certified by the Forest Stewardship Council, and tabletops are made from reclaimed bowling alley lanes. To keep guests virtually connected, free Wi-Fi is available.
For more information, including a list of all current Shake Shack locations, please visit www.shakeshack.com.
About Shake Shack
Shake Shack® is a modern day "roadside" burger stand known for its delicious burgers, hot dogs, fries, frozen custard, beer, wine and more. With its fresh, simple, high-quality food at a great value, Shake Shack is a fun and lively community-gathering place with widespread appeal. From its premium ingredients and hiring practices to its environmental responsibility, design and community investment, Shake Shack's mission is to Stand for Something Good®.
Shake Shack is part of Danny Meyer's Union Square Hospitality Group (USHG), which includes many of New York City's most celebrated restaurants: Union Square Cafe, Gramercy Tavern, The Modern, among others. Since the original Shake Shack opened in 2004 in NYC's Madison Square Park, it now has multiple locations in New York, Washington, DC, Connecticut, Pennsylvania, Florida, Massachusetts, and international locations including London, Istanbul, Dubai, and more.