The Four Seasons Orlando Resort at Walt Disney World is the newest luxury resort in Central Florida. They are set to open tomorrow, August 3, 2014. I had a chance to attend a media preview to check out the resort and got a few tastes of what's to come for food at the resort. I'm sharing here a "sneak peek" preview photo tour of the Four Seasons Orlando with facts and bits through out the post.
The Four Seasons Orlando is a beautiful resort that features 443 guest rooms, 5 on-property restaurants, pools, full service spa, 18-hole golf course, and only minutes away from all of the Disney attractions. Close enough to the Disney parks, but far enough away where you can vacation without even leaving the resort.
The resort interior is modern, yet keeps classic style elements.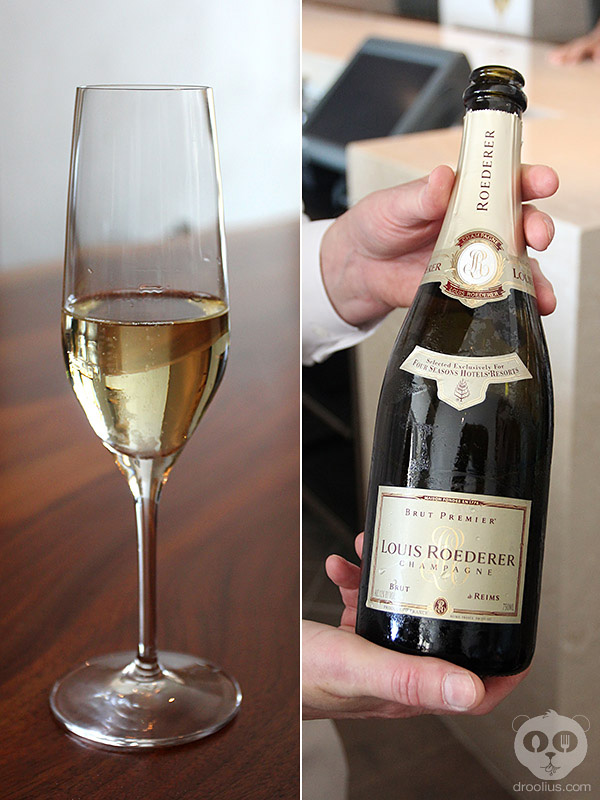 This Louis Roederer Champagne is made exclusively for Four Seasons Resorts
Ravello Bar is on the main floor of resort and the Ravello restaurant is located downstairs.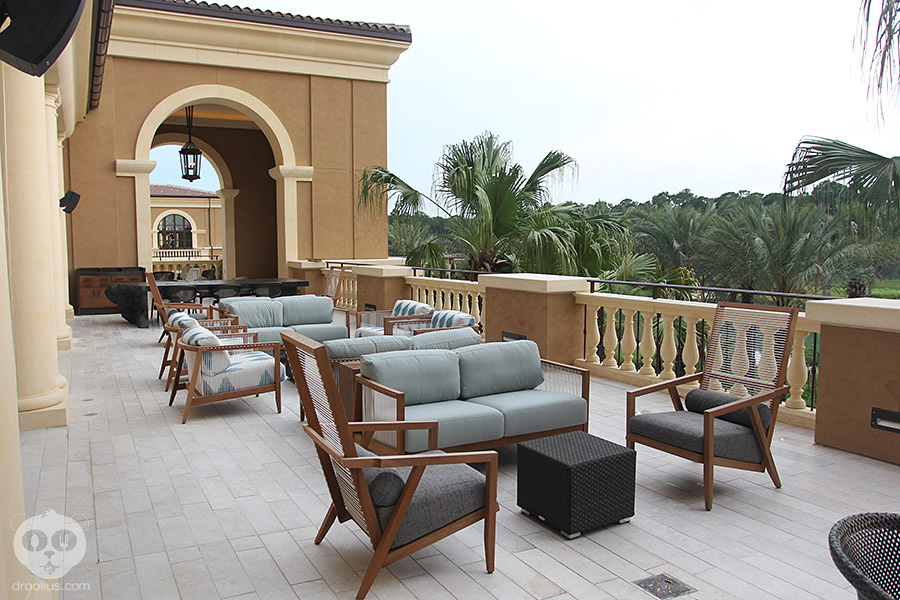 Outside view of Ravello Bar.
Ravello
Named for the Italian seaside town situated above the Amalfi coast, modern Italian cuisine is the specialty at Ravello, the all-day dining restaurant at Four Seasons. Breakfast offerings include an omelet station and traditional breakfast favourites. Dinner offers fresh pizza and bread from the wood-burning oven, regionally influenced Italian specialties, and the open kitchen's pasta bar. Ravello will offer a "Goofy & Pals" Disney Character Breakfast on Thursdays and Saturdays, and select Tuesdays during peak school break periods.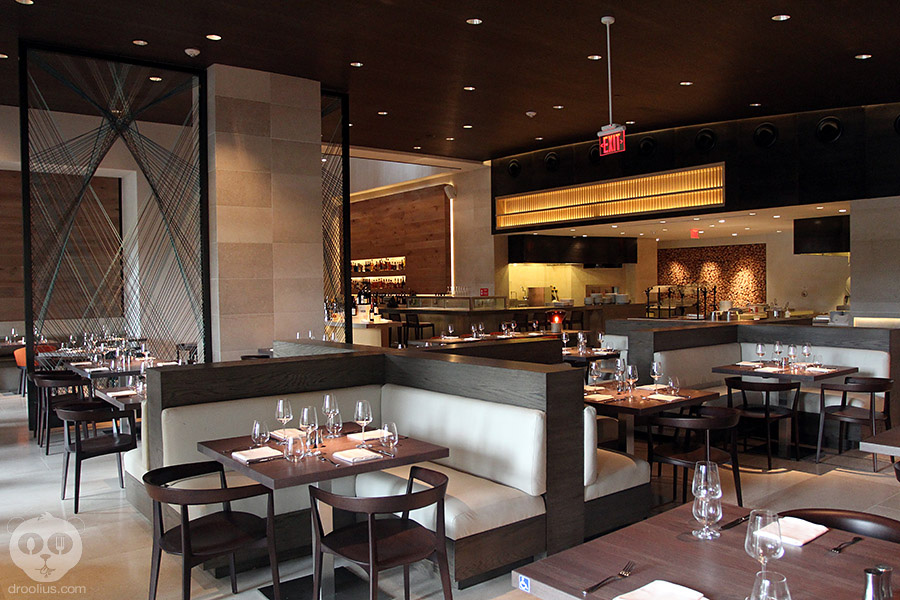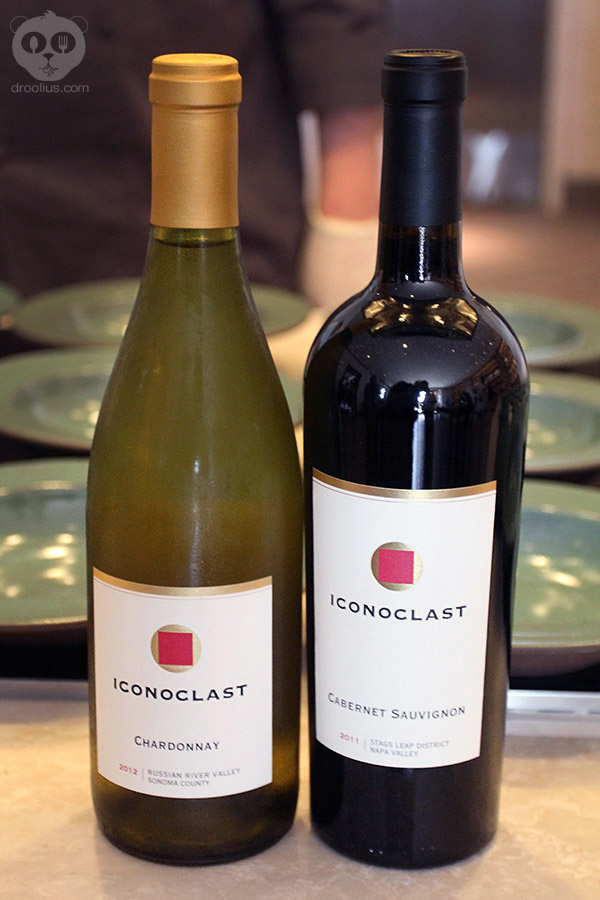 Iconoclast White and Red Wines exclusively for Four Seasons Resorts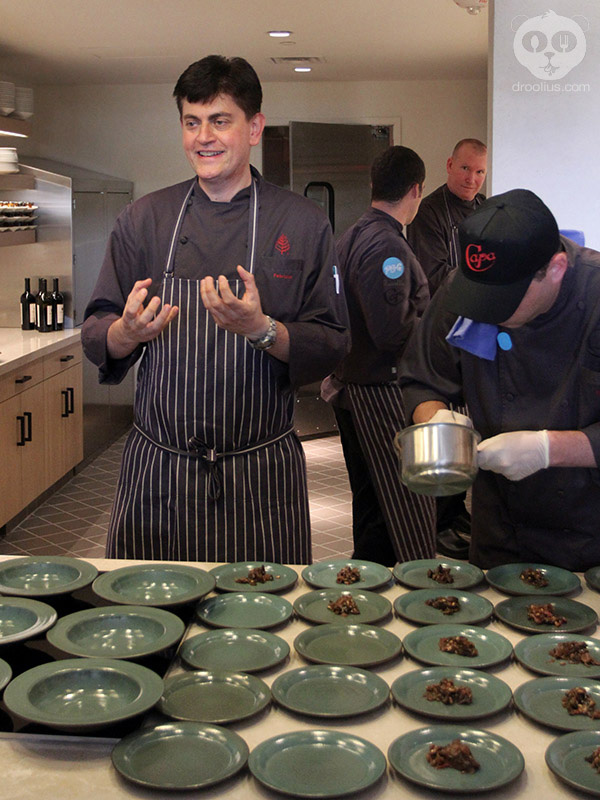 Executive Chef of Four Seasons Resort Orlando, Fabrizio Schenardi, talks about his Italian roots and about the food at Ravello. Chef Fabrizio will try to use everything from Florida, what ever he can find and use local, he will use local, including pork and beef. Chef informs us that everything else like olive oil and tomatoes will come straight from Italy. The tomatoes will come from Italy because many times it changes the taste of food.
Veal Ravioli – Veal, Spinach & Ricotta Stuffed with Wild Mushrooms and Truffle Essence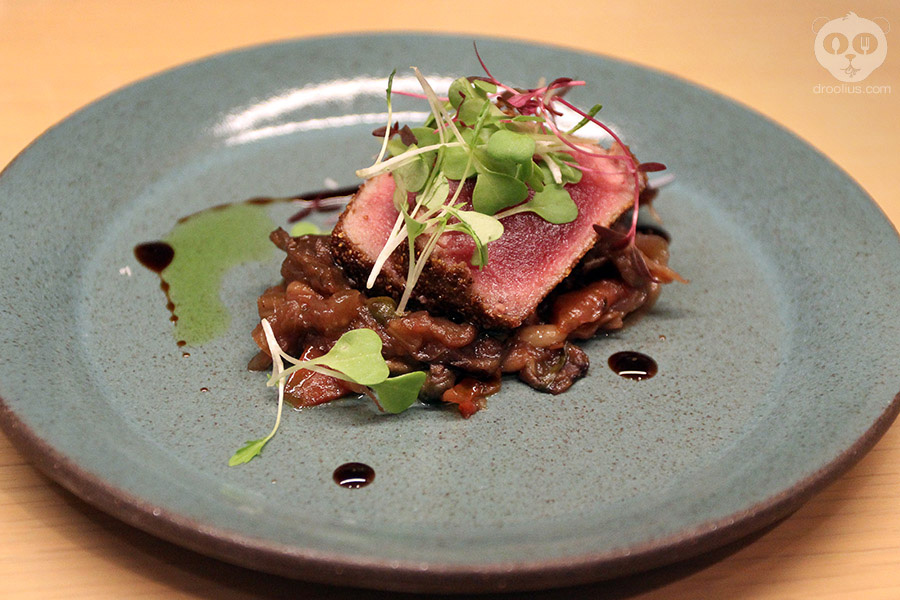 Tonno – Pan Seared Tuna, Eggplant Caponata, Saba, Basil Oil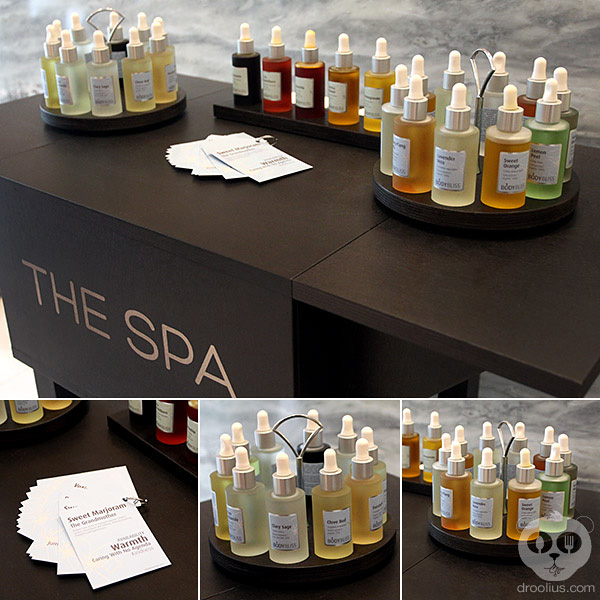 The Spa will feature unique services only found at this resort. It has 2 coed relaxation lounges, locker rooms with external seating and whirlpool area, "experience shower", 18 treatment rooms, 6 couples rooms, 2 private spa bungalows.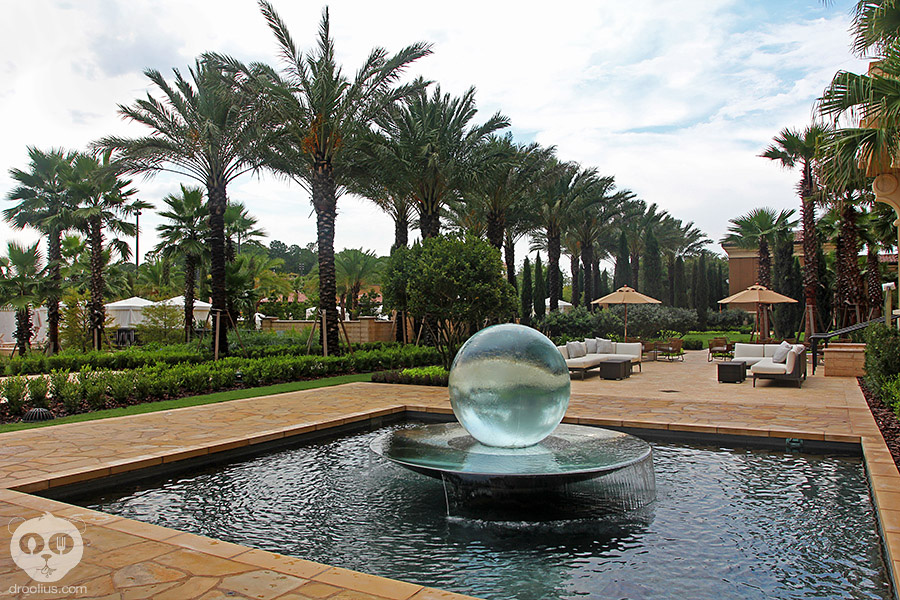 Many places to sit and relax outdoors.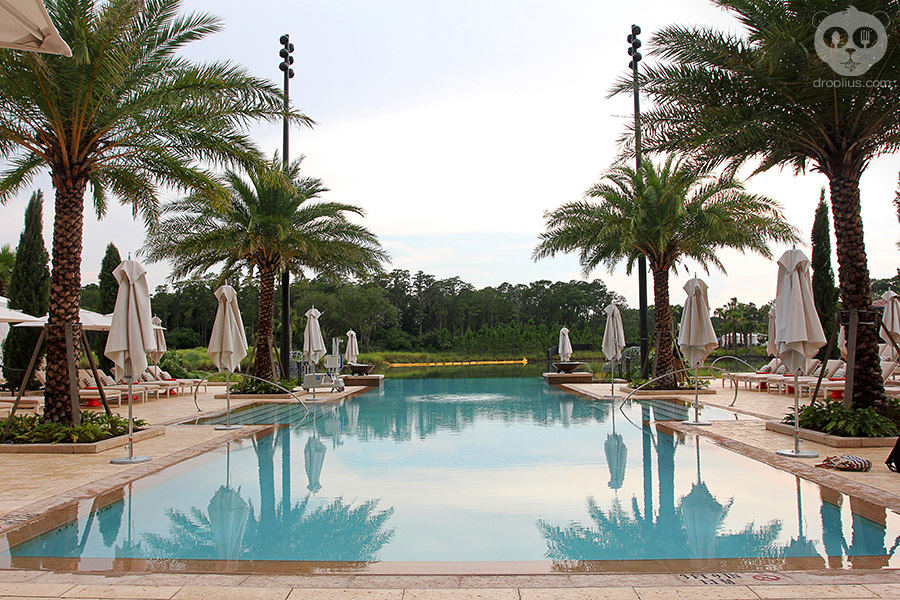 Adults only pool with cabanas.
Adults can relax at this pool, with an additional separate pool area for kids at the resort.

PB&G
Premium American barbecue dishes, fresh salads, frozen cocktails and mocktails, an extensive kids' and teens' menu with lots of healthy options: the Pool Bar & Grill offers a lively, fun and casual atmosphere. This smokehouse and rotisserie serves up pulled pork, rotisserie chicken, smoked brisket and house-made hot dogs and burgers with plenty of Southern charm. Brightly painted picnic tables, teak floorboards, and whimsical lighting elements such as lanterns and stringed lights give the space a fun vibe.
The dedicated lunch restaurant at the Four Seasons Orlando is PB&G which stands for Pool, Bar & Grill. This restaurant is all about barbecue and Southern cuisine. There are two parts to the PB & G menu: homage that pays homage to BBQ and southern inspired cuisine and treason that are BBQ dishes not often found like octopus or tofu.
PB&G
"Peach Time" – Absolut Peach Vodka, Peach and Raspberry Grand Marnier, ginger tea, fresh cut peaches and thyme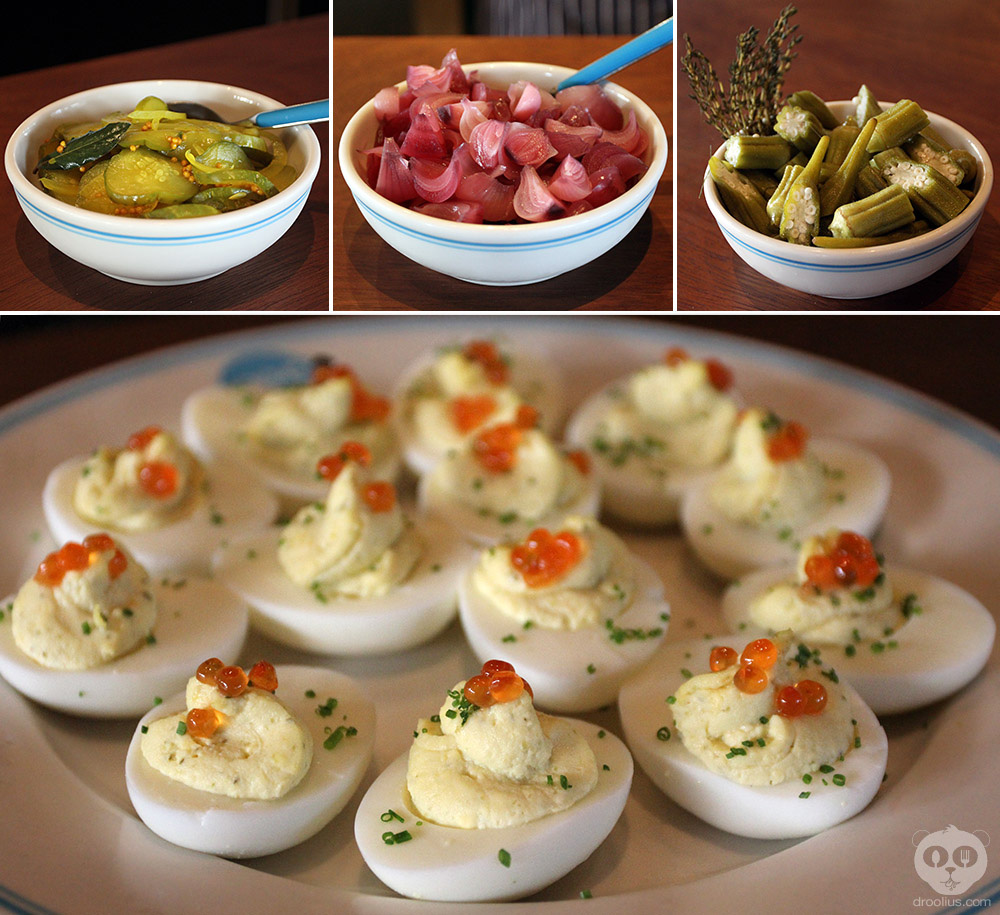 We snacked on Deviled Eggs topped with caviar and pickled vegetable sides.
We had a sampler plate of BBQ and sides from the menu at PB&G:
– Rotisserie chicken with potato salad
– Beef brisket with sauerkraut coleslaw on rye
– Oysters "roc"a fella with spinach puree, smoked aioli, bacon breadcrumbs, topped with oyster foam.
Oysters "roc"a fella with spinach puree, smoked aioli, bacon breadcrumbs, topped with oyster foam.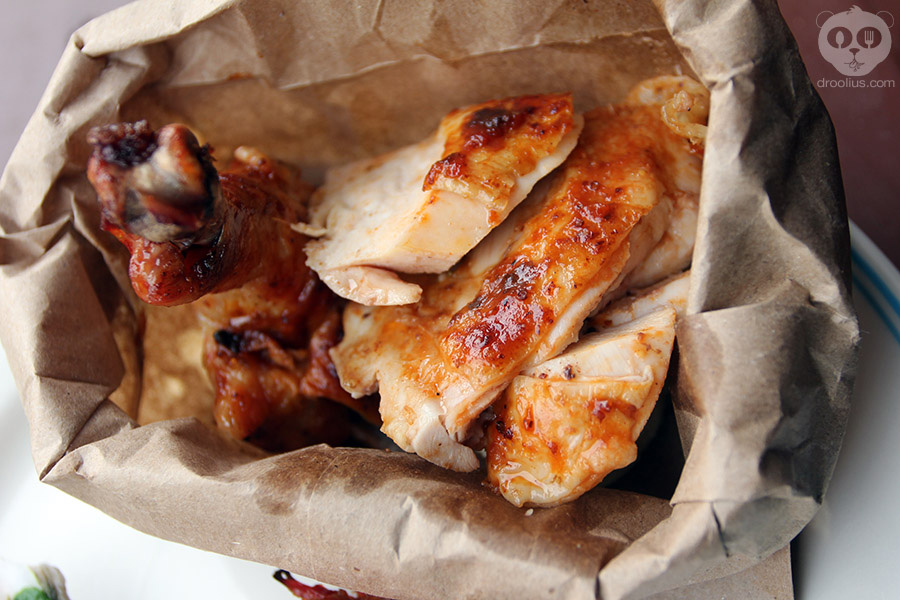 Rotisserie chicken with potato salad
Beef brisket with sauerkraut coleslaw on rye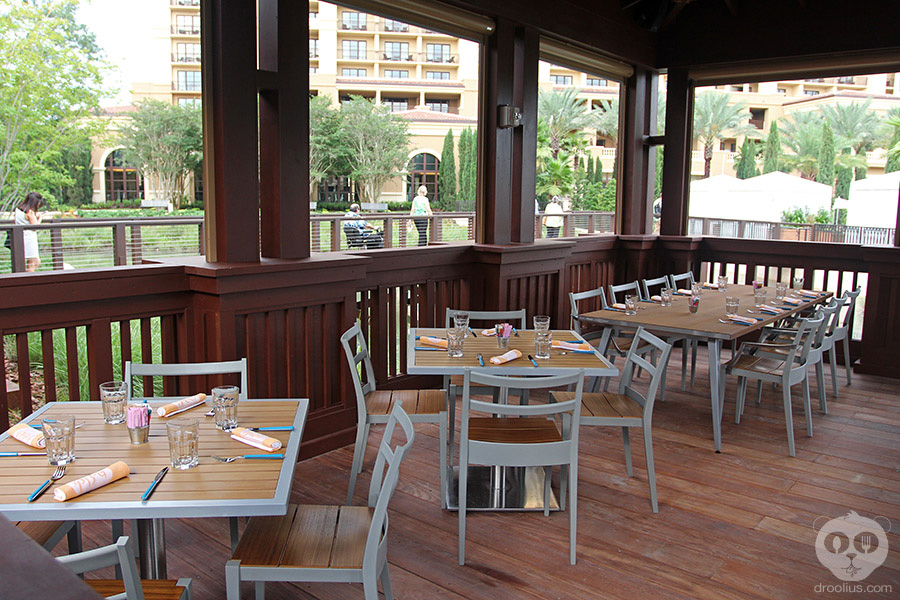 Plenty of covered outdoor seating for lunch.
The view of the Four Seasons from PB&G.
The interior has beautiful chandeliers and artistic details. Can you spot the "hidden Mickey" here?


Lickety Split
For guests on the go, Lickety-Split provides delicious quick bites throughout the day. Café lattes and breakfast pastries, savoury quick bites, gelato and more will be offered at the colourful Lickety Split.
Lickety Split is the place for coffee throughout the day, Italian Donuts in morning (Chef Fabrizio's recipe), Italian pastries, and gelato. There are booths and seating to enjoy coffee and snacks. Lickety Split also has a "grab and go" section featuring a shrimp wrap, turkey club sandwich on house-made ciabatta bread, veggie sandwich on house-made ciabatta bread, and more.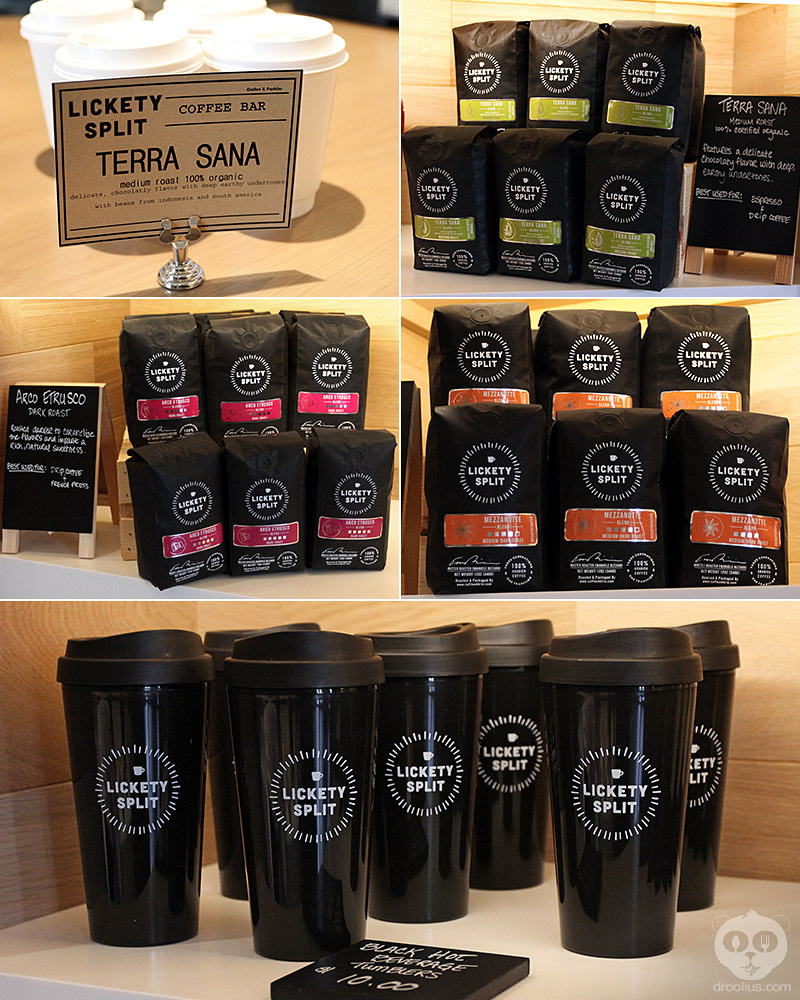 Lickety Split takes there coffee seriously and offers many options. They feature coffee roasted by Caffe Umbria from Seattle and have special branded packaging for Lickety Split. Six types of roasts of coffee are currently available, using different brewing methods. Espresso, cold brew, and pour over are a few ways they brew coffee.
The bags of coffee shown here are used for the pour over coffee. Coffee beans and tumblers are available for purchase.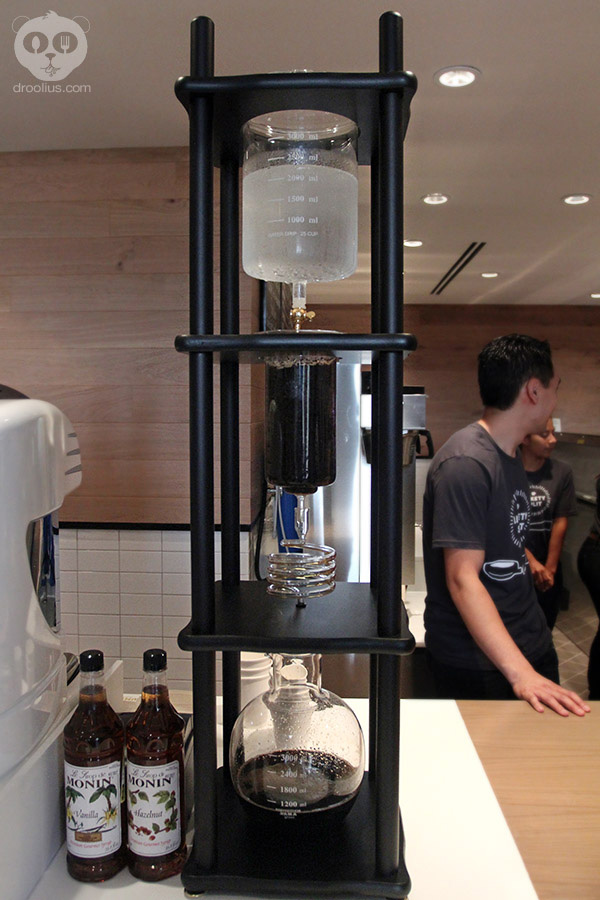 Cold Brewed Coffee
Lickety Split uses a cold brew drip tower for their ice coffee option. The cold brew is an 8 hour drip process, produces a smooth tasting coffee, takes out the acidity, and is very strong and caffeinated.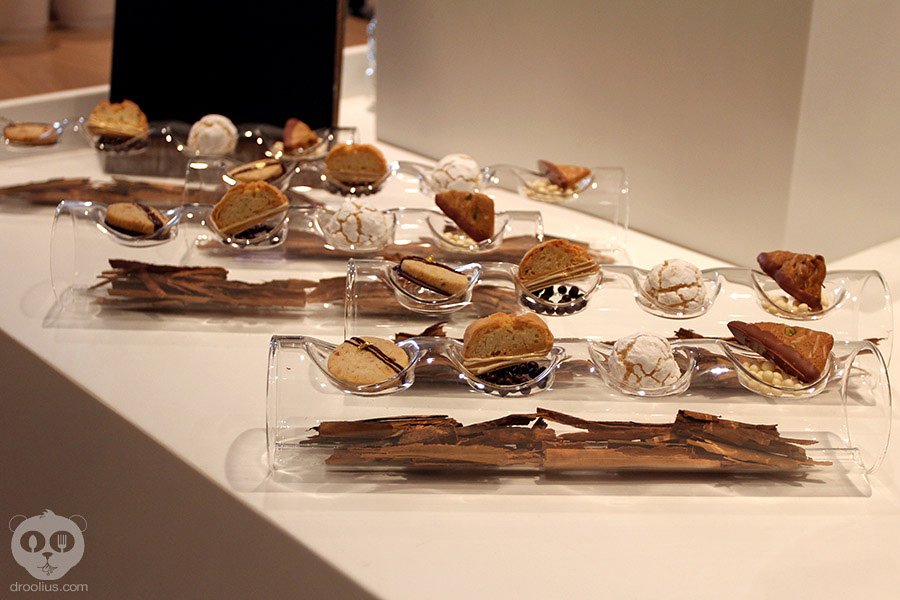 We sampled a few desserts available from different restaurants at the Four Seasons Orlando as well as special event cakes. Executive Pastry Chef Rabii Saber was there to guide us on the resort's dessert options.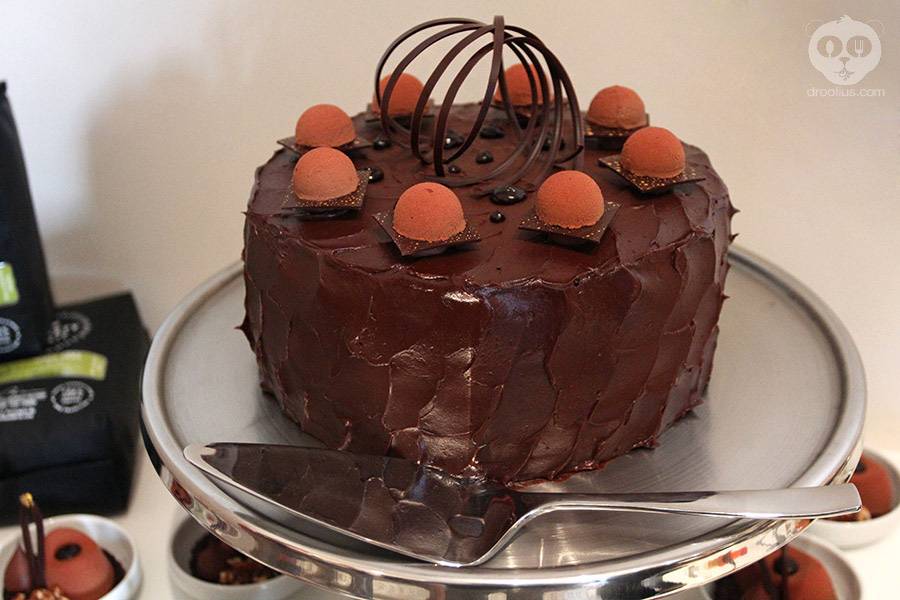 Chocolate Cake
This Chocolate Cake is for birthdays and anniversary cakes for resort guests. Pastry Chef Rabii and team makes these as wedding cakes and "Chef Cakes" for purchase to go.
Carrot Cake
We sampled the carrot cake in cupcake versions.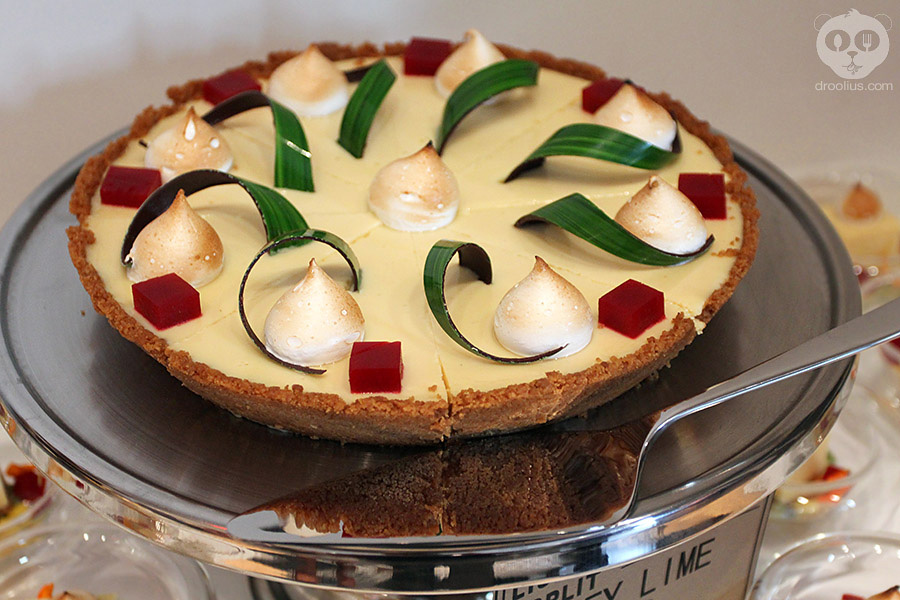 (click image to enlarge)
Key Lime Pie is served at PB & G.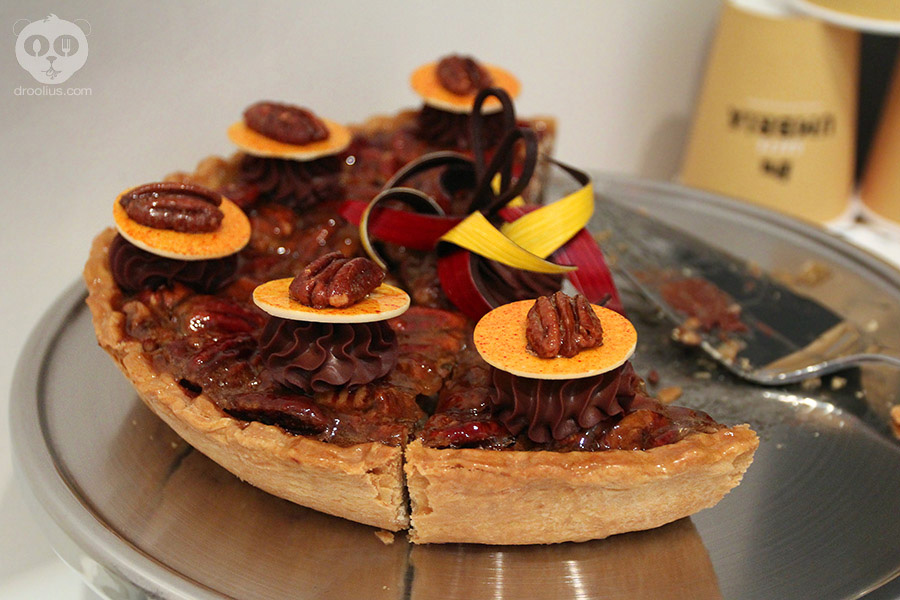 Jack Daniels Chocolate Pecan Pie served at PB & G.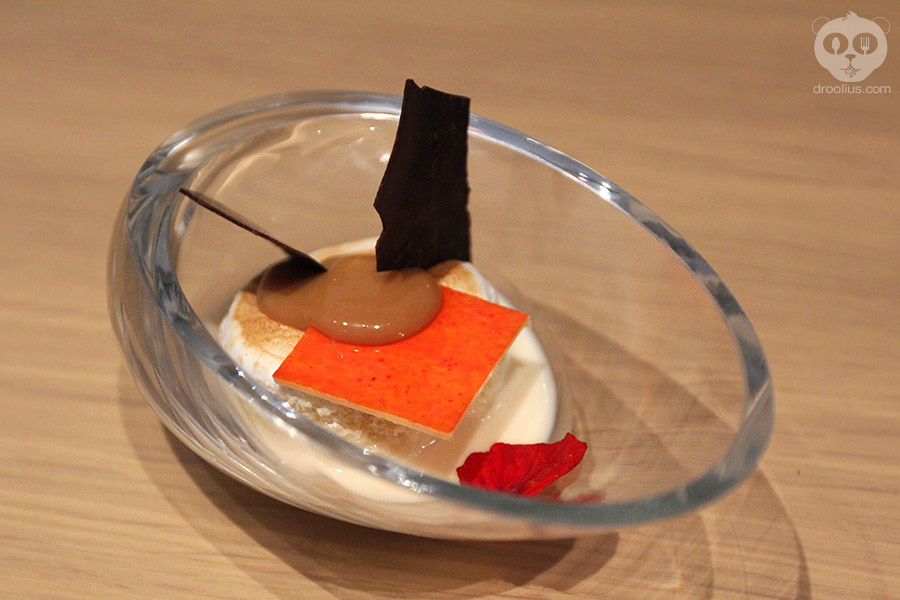 Dulce de Leche will be served at Spanish restaurant, Capa, and a variation at Cuban restaurant, Plancha. This was one of my favorite desserts.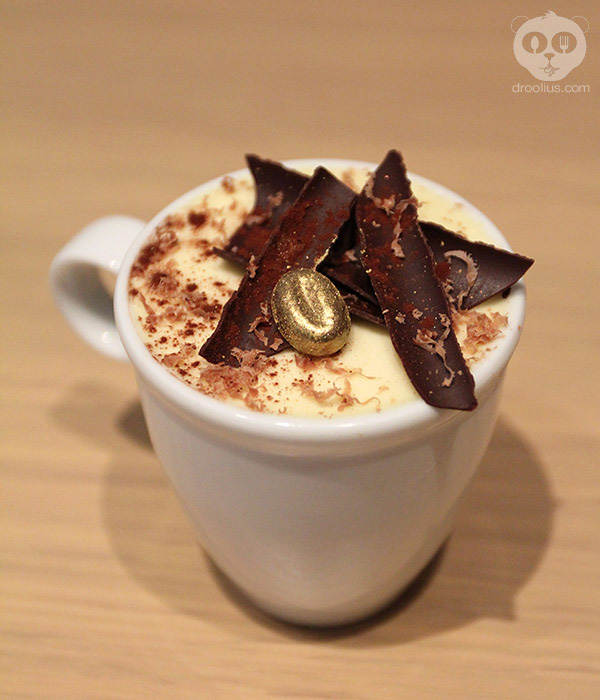 Tiramisu was another favorite of mine.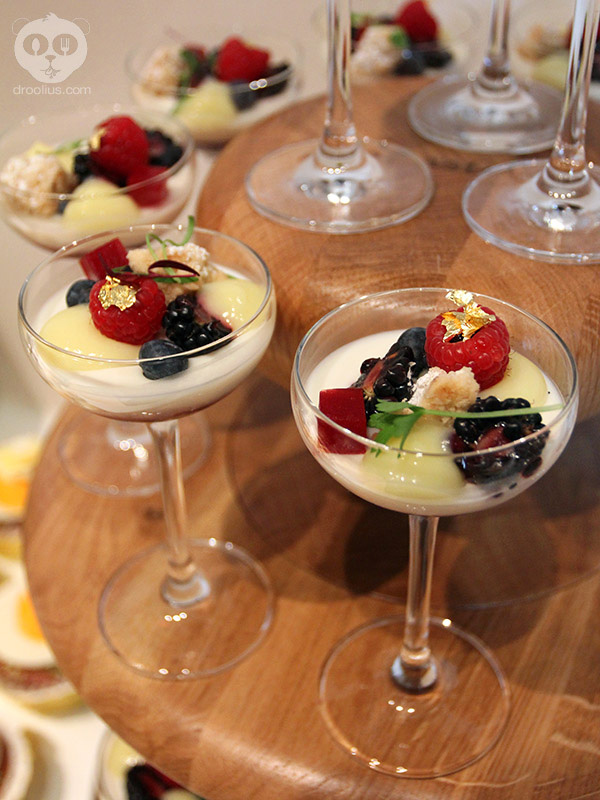 Panna Cotta dessert tower.

During our sneak peek preview tour, there were two restaurants still finishing up and will open in September, after the official opening. Capa is a steakhouse with Spanish influenced cuisine and Plancha will feature Cuban-American cuisine (descriptions below). Ravello, PB&G, and Lickety Split will be open on the August 3rd official opening.
Capa
A true highlight of the Resort will be Capa, the 17th-floor rooftop steakhouse and bar, featuring Spanish influenced cuisine in a romantic setting like no other. Capa's diverse offerings range from freshly shucked oysters and Florida seafood to incredible small plates and expertly grilled cuts. An open kitchen and wood-burning grill allow diners to get close to the action, while those dining on the outdoor terrace enjoy views of the nightly fireworks. Capa, Spanish for a matador's red cape, is decorated in black and white with bold hues of crimson accenting the space. An abstract painting conveying the movement of dust as it rises during the matador's performance appears near the bar. Six traditional matador jackets flank the entrance to the private dining room, and a flowing red art installation travels across the ceiling, representing the flow of the matador's cape. Capa, serving dinner only, will open in September 2014.
Plancha
Whether taking a break from hitting the greens, or seeking a serene retreat, Plancha will delight with its fresh, bold flavour Cuban-American cuisine. Located at the Golf Clubhouse, Plancha – Cuban for grill – offers a picturesque lakeside setting. Signature dishes such as the Cubana sandwich, empanadas and chorizo burger offer an authentic taste of Cuba, and vibrant cocktails from the Mojito to the Hemingway Daiquiri are sure to please. Plancha will open in September 2014.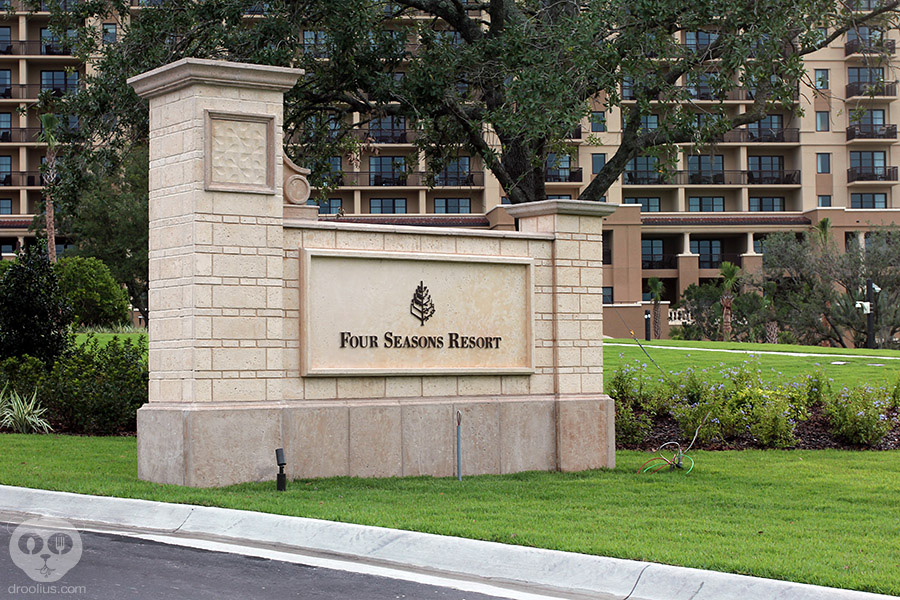 The Four Seasons Orlando has lots to offer to its guests. Not only a destination for tourists, but for locals too. There is a great emphasis I see on the food here and I look forward to trying the various cuisines offered. Keep an eye out for future posts about all of the restaurants at this resort. For now you can keep up with the Four Seasons Orlando on social media with the links below.
Four Seasons Resort Orlando at Walt Disney World Resort
10100 Dream Tree Blvd
Lake Buena Vista, Florida 32836
www.fourseasons.com/orlando
Facebook Page
Twitter @FSOrlando
Instagram @FSOrlando

Words and photos by Julius Mayo Jr.
Content and photos © Droolius.com 2014


Disclaimer: I was invited to attend a media preview at Four Seasons Orlando. I was not compensated to write this post and all opinions are always my own.