Earlier this year back in February, I was part of the audience for a t.v. show filming called Knife Fight which airs on Esquire Network. I did not cook in the competition, but I did get to taste a dish on camera. I was basically in the crowd cheering on two chefs who were competing in an underground chef battle, with no prizes to be won, but for bragging rights to see who cooked the best dishes. There are a few secret ingredients, a few rules, and it's hosted by Ilan Hall at his restaurant, The Gorbals, in downtown Los Angeles.
What makes this show fun to watch is that they cook in front of a live audience (insert myself and my friend @Limer35) that is encouraged to be loud, get rowdy, and scream for your favorite chef. The chefs only have one hour to cook, there's no retakes or extra time to finish. Once time is up, there are three judges who judge the food, discuss, and pick a winner. Your host and resident chef Ilan is on the judging panel along with two guest judges who are from the food industry. Guest judges can change in episodes, but they are known names in the industry.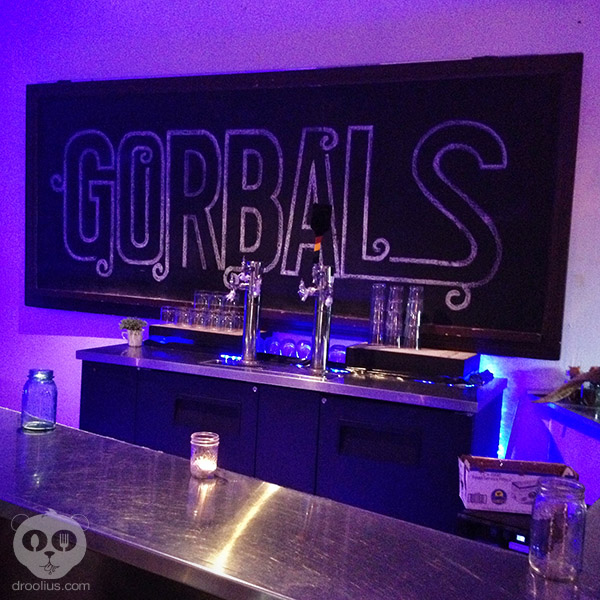 This episode was interesting because the two chefs, English and Wilson from Tennessee) are friends and had a side bet going on. I actually did not know about the side bet during the filming, but there is a surprise at the end. Check out the video below more about the chefs and their bet: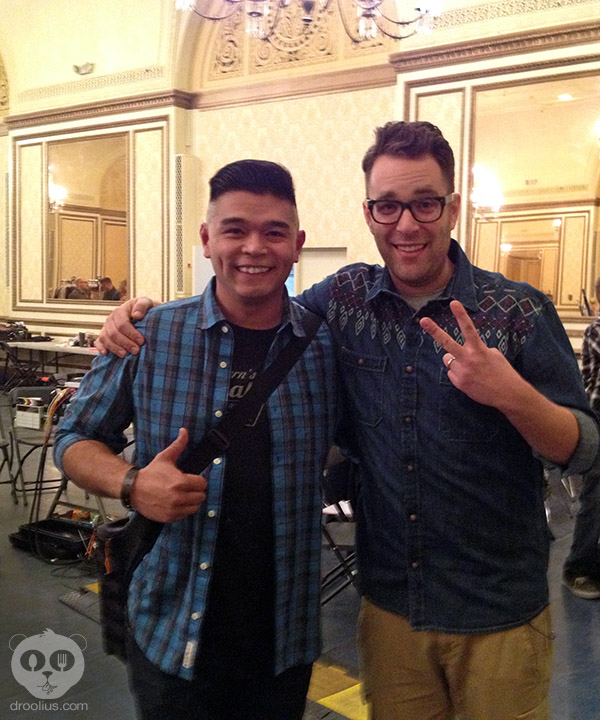 Restaurant owner, chef, and host of Knife Fight Ilan Hall and I after filming the episode. You may recognize him as winner of Season 2 of Top Chef.
The show was fun to be a part of in the audience, standing on tables, and cheering out loud. I was selected to taste one of the dishes on camera, but have no idea if it made it on to the episode. The dish I tasted was really good and that's all I can say about that. Either way keep an eye out for my food buddy @Limer35 or I in the crowd cheering on the chefs.
Knife Fight is on Esquire Network tonight at 10p and 10:30p EST with two new back-to-back episodes, and the one I participated in is showing at the 10:30pm EST slot.
If you spot me on the show or in the crowd, leave me a comment below.

Words and photos by Julius Mayo Jr.
Content and photos © Droolius.com 2014


Disclaimer: I participated in the filming of Knife Fight as a background extra. I was not compensated to write this post and all opinions are always my own.