Looks like Orlando International Airport will finally get a taste of Central Florida with favorite local restaurant, Cask & Larder. This is great news to those who fly in and out of MCO and want to get a taste of good local food before or after a flight. The addition of Cask & Larder to Orlando International Airport is a step in the right direction and a trend that I've seen in other major airports across the U.S. Finally, MCO (airport code of Orlando International Airport and not "OIA") gets a locally owned restaurant with great food and I'm excited to see this.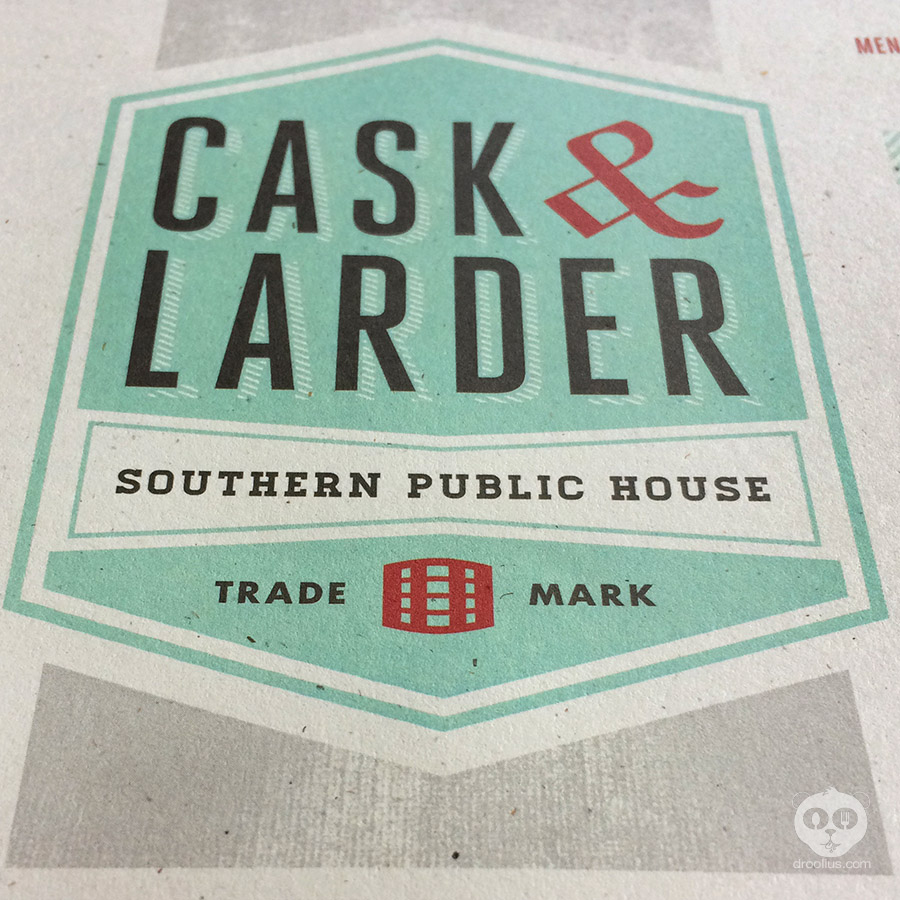 (click image to enlarge)
The new Cask & Larder is estimated to open summer 2016 in Terminal 2 at MCO and will include a dining room with with sit-down service for 300+ guests, bar, and grab-and-go market. The menu will offer several crossover items and similar farm-to-table dining experience to the original Winter Park location, but with adaptations to meet the airport's needs and offer something for all types of travelers. Signature menu items like Nashville Hot Chicken and Roasted Oysters will be featured on the food menu while serving craft cocktails including on-tap Gin & Tonic and beers brewed in-house at Cask & Larder's Winter Park brewery. Cask & Larder will replace currently occupied spaces by Au Bon Pain and Café Kalik. The restaurant will serve breakfast, lunch, and dinner seven days a week.
(click image to enlarge)
The Cask & Larder airport location is a partnership between James and Julie Petrakis, James Beard Award-nominated chefs/owners of Cask & Larder, Johnny Rivers, former Disney Corporate Executive Chef, and Peter Amaro Jr., president and COO of Master Concession Air. Cask & Larder will specialize in seasonally driven dishes made from locally sourced ingredients. From Cask & Larder: "We're really excited to bring Cask & Larder to the Orlando International Airport," said James Petrakis. "Julie and I both grew up here and have long thought it would be great to have more local establishments represented at the airport. With Orlando being such a popular international destination, we look forward to showcasing modern Florida cuisine made from locally sourced ingredients to the millions of visitors the airport attracts each year."
I hope this is the start of more local restaurants at the Orlando International Airport because there's lots of great local Central Florida food that can be offered to travelers rather than typical chain restaurants at the airport's food courts. The addition of Cask & Larder is a great way to kick off the local restaurant scene at MCO!

Words and photos by Julius Mayo Jr.
Content and photos © Droolius.com 2015
Info courtesy of Cask & Larder