Congratulations to Raglan Road Irish Pub and Restaurant for being named the 'Best Restaurant' in Orlando Magazine's 2014 Dining Awards. I have had several great meals at Raglan Road, including special chef dinners, and have learned about Irish cuisine and comfort food. It is one of my favorites in Orlando, FL for casual dining and especially brunch. You can find Raglan Road Irish Pub at Downtown Disney, with nightly live music and Irish Dance Shows. Read more about Raglan Road's award in Orlando Magazine below…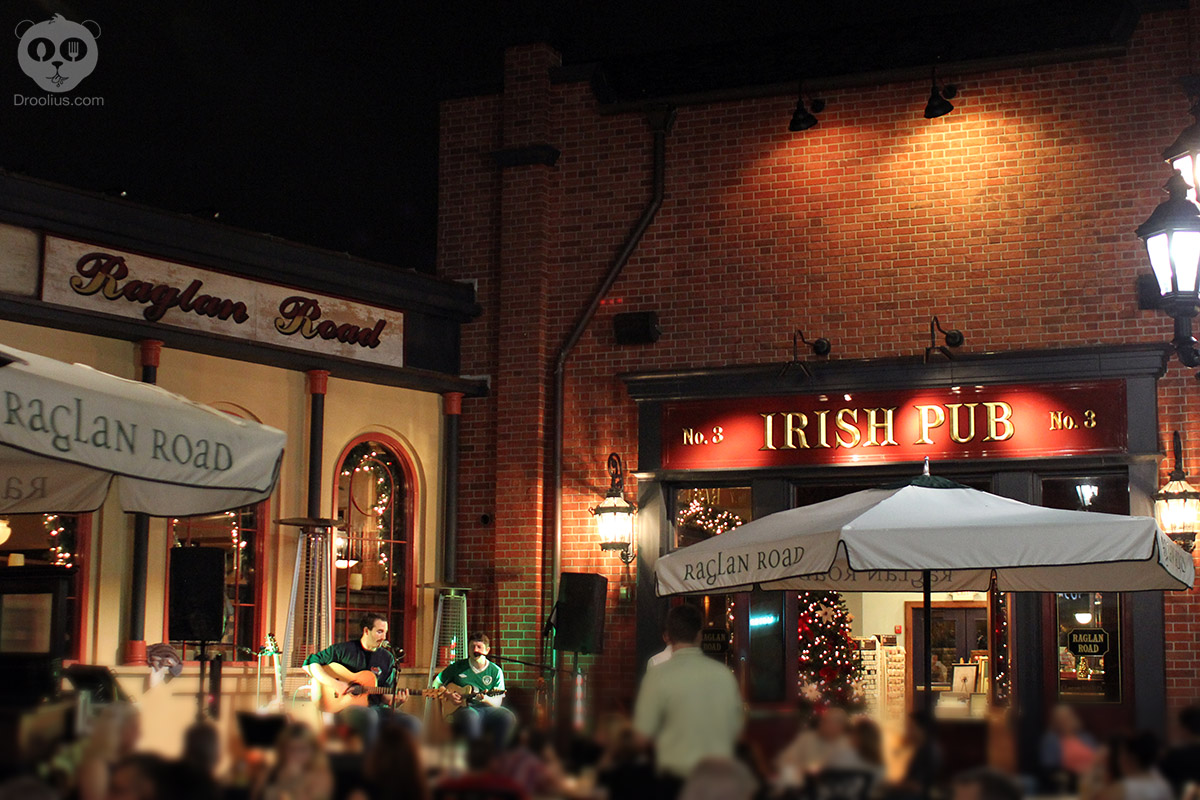 (click image to enlarge)
Raglan Road Wins 'Best Restaurant' Honor in Orlando Magazine's 2014 Dining Awards
LAKE BUENA VISTA, Fla. –Raglan Road Irish Pub & Restaurant at Downtown Disney captured the "Best Restaurant" prize in the competitive annual Orlando magazine Dining Awards online readers' poll. Results appear in the May issue of the award-winning Central Florida lifestyle journal that hits newsstands April 24. Orlando magazine Editor-in-Chief Barry Glenn says it's the first time ever that an Irish restaurant earned the top prize.
In addition to its win as Best Restaurant, Raglan Road also earned first-place honors in the dining categories of "Best Live Music and Entertainment" and "Best Place to Take Company." Raglan Road took second-place kudos for "Best Place to Take Kids" and third-place for "Best Beer Selection."
"Charismatic Chef Kevin Dundon, Ireland's answer to Emeril Lagasse, takes time from his TV and book tour schedule to visit Orlando several times a year for high-energy, special event dinners, but his influence on the Raglan Road menu can be seen — and tasted—every day," writes Orlando magazine dining critic Joseph Hayes. "The restaurant, a series of faithfully restored bars and furnishings from ancient Old Country pubs, has the feel of a genuinely family-run restaurant (which it is). It gives Dundon a place to use traditional recipes and farm-fresh ingredients as a leaping point for new, satisfying and occasionally surprising ideas such as a killer twist on smoked haddock & Dubliner cheese dip or a wine-infused broth and seafood he calls 'It's not bleedin' Chowder!' The combination of New Irish cuisine, a pint of ale and a wink from a high-stepping Irish lass is hard to beat."
Upon hearing the news while at his home in Ireland, Dundon said he's grateful that so many readers chose Raglan Road as their favorite.
"We're very proud of this honor and want to thank all of our fans for dishing up a delicious win," Dundon said.
The restaurant, also a Diners' Choice 2012 award winner, is known for its beer-battered fish and chips, as well as its Shepherd's pie with a contemporary twist, delectable seafood, Kevin's Heavenly Ham and other popular entrees. Desserts like the Ger's Bread & Butter Pudding and the decadently chocolate Dunbrody Kiss are just as popular and also available at the restaurant's Rollicking Raglan Sunday Brunch. Raglan Road offers gluten-free items including scallops, fish and chips, calamari, onion rings and pasta dishes.
Owned and operated by Irish partners Paul Nolan, John Cooke and celebrity chef Kevin Dundon – famous for his five-star Dunbrody House hotel and cookery school in Ireland – Raglan Road features traditional Irish dishes and new creations with a Celtic twist. The restaurant's warm interior of aged walnut and mahogany woods from old Irish bars and churches was built in Ireland and shipped to Orlando. Live entertainment nightly includes Irish house bands Creel, The Brayzen Heads, Raglan Rebels and The West Coast, who perform Monday through Saturday from 4 p.m. and Sunday from 5 p.m. The Raglan Road Dancers perform nightly and during the Rollicking Raglan Brunch, which is served Sunday 11 a.m.-3 p.m. with entertainment from noon-4 p.m. Lunch is served 11 a.m.-3 p.m.; Dinner 3-11 p.m.; Bar menu 11 p.m.-late. Raglan Road Irish Pub & Restaurant is located at Downtown Disney in the Walt Disney World Resort, 1640 E. Buena Vista Dr., Lake Buena Vista, Fla. Visit www.raglanroad.com or call 407/938-0300.
Visit: http://www.orlandomagazine.com/Orlando-Magazine/May-2014/2014-Dining-Awards/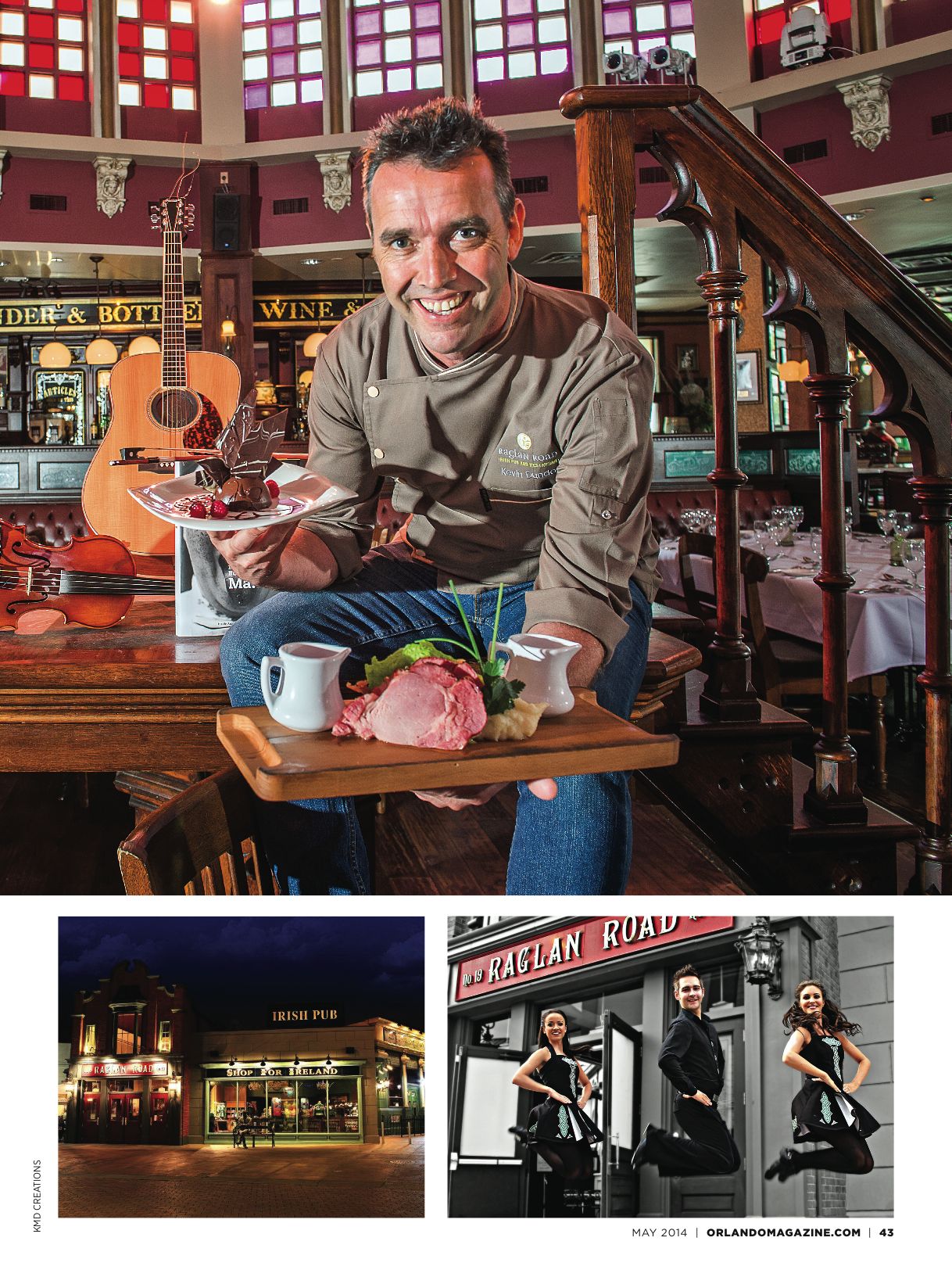 (image courtesy of Raglan Road)