This Labor Day Weekend is the last chance to get a Shack Corn Dog this year! The Shake Shack holiday weekend specials are the Shack Corn Dog and the Peach Pie Oh My Concrete and both are available from Friday, August 30th, through Monday, September 2nd. These two specials will be served at all U.S. Shake Shack locations.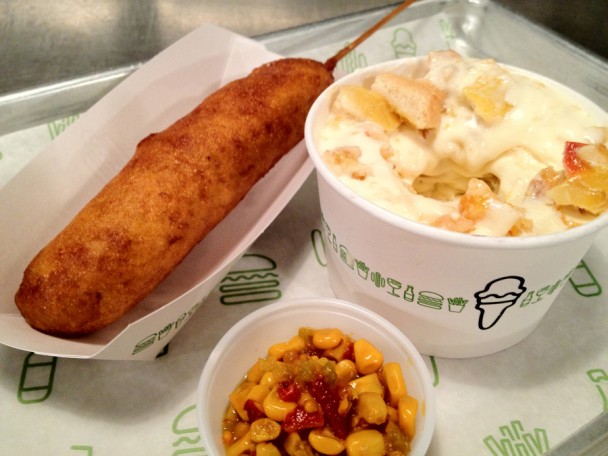 Image courtesy of Shake Shake
Shack Corn Dog
Vienna all-beef dog dipped in Shack-made corn batter, cooked golden brown and served with Rick's Picks sweet Handy Corn relish.
$4.50
Peach Pie Oh My Concrete
Rich & creamy vanilla frozen custard blended with a slice of delicious peach pie from our local bakery friends. At the three FL Shacks we're working with The Sugar Monkey.
Regular: $4.25 | Double: $6.50
Visit www.shakeshack.com for locations and details.