Big thanks to Shake Shack for sending me a special edition wooden Shack Snowman holiday ornament! This is looking really great on my Christmas tree right now! There's a limited supply, so find out how to get one in the details below.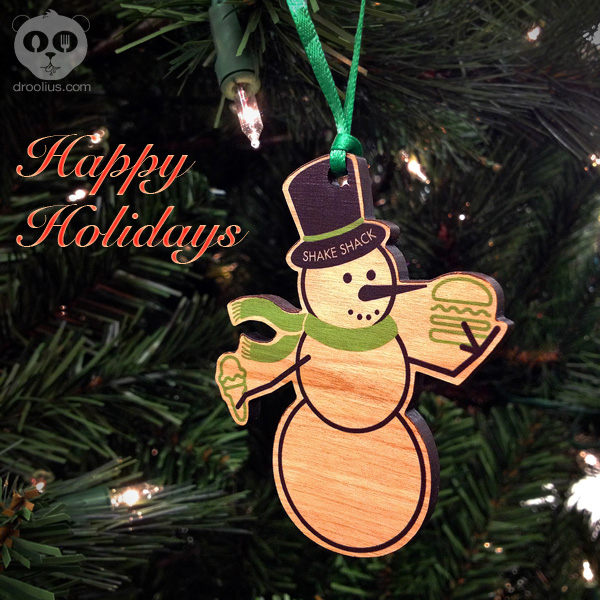 My Christmas tree with the Wooden Shack Snowman

Via Shake Shack – When a guest buys a $25+ gift card we gift them right back with our special edition wooden Shack Snowman holiday ornament (while supplies last).
For more info, please visit: http://www.shakeshack.com/?p=3826


Also, Shake Shack is coming to Central Florida and setting up shop in Winter Park in 2014. Finally in Orlando! I can't wait to have a Shack Burger and Cheese Fries without driving a few hours to South Florida!


In the mean time, get some holiday shopping done and send some Shack Swag to your favorite people and loved ones: shop.shakeshack.com
Who's ready to meet up for some Shake Shack in Orlando?
Words and photos by Julius Mayo Jr.
All content and photos © Droolius.com


Disclosure: I was gifted a holiday ornament and this is not a sponsored post. I was not compensated to write this post and all opinions are my own.