Today is the Grand Opening of the Pinkberry Orlando Premium Outlets location on International Drive in Orlando, FL. They will be "swirling" FREE mini yogurts for all of their guests from 7pm-10pm. Its a perfect time to open when Summer is just right around the corner and you will be able to grab a nice cold frozen yogurt while shopping outdoors in the Florida sun.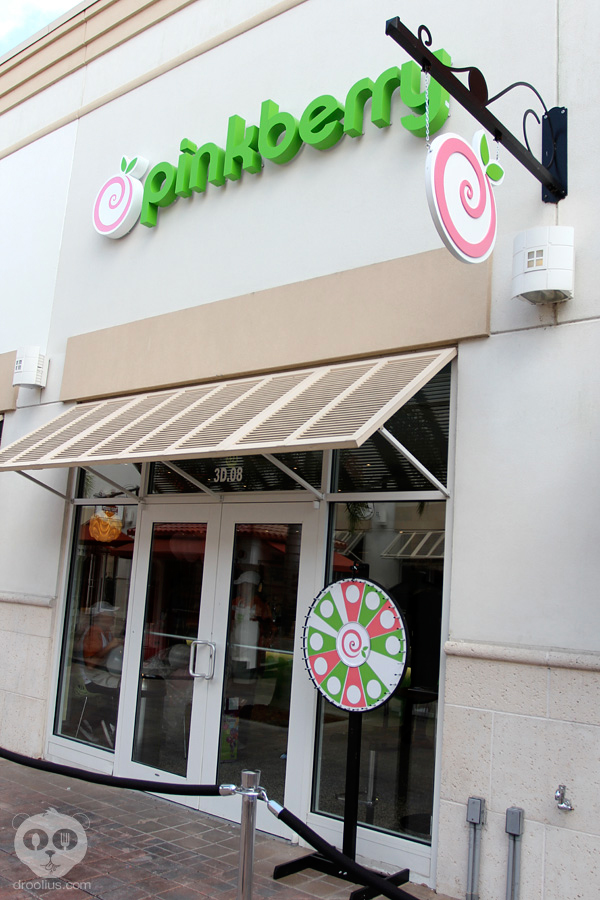 (click image to enlarge)
I had a chance to check out the new space and sample the new flavor, Lychee frozen yogurt. The space is decorated in Pinkberry fashion and very cozy inside. I really enjoyed the Lychee froyo, with a squeeze of lime. As always, you can sample all of their flavors before you make your choice. If you visit today, you can get your free mini yogurt with choice of topping, and also have a chance to win giveaways by spinning a wheel at the entrance.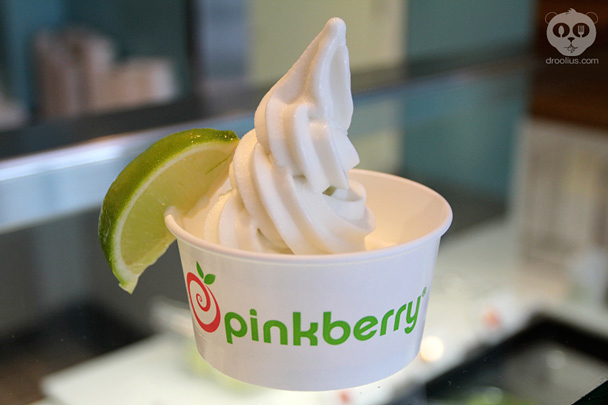 (click image to enlarge)
Lychee Frozen Yogurt with Lime to squeeze
(click image to enlarge)
In the spirit of the Grand Opening, Pinkberry has given us 2 women's t-shirts to giveaway on the Droolius Food Blog. The first 2 people to take a photo of their Frozen Yogurt at tonights opening event & tag or tweet us, will win one shirt.
So here's the details on how to win a Free t-shirt by attending tonight's event:
1. Order your Free mini frozen yogurt with toppings.
2. Take a photo with a camera/phone & upload to Facebook or twitter.
3. Post it on the Droolius Facebook Page or reply to us on twitter @Droolius
4. Include what yogurt & toppings you had and make sure to include @Droolius in description
**Edit:We will extend this give away through out the weekend since we posted this such last minute yesterday. Go to Pinkberry this weekend and upload your photo and tag/tweet us for a chance to win a shirt.**
*** We have our winners!! Congrats to Ozelle S. & KeyVion J. for winning the Pinkberry Grand Opening T-shirt giveaway! Thanks for sharing your photos on the Droolius Facebook Page page!
We'll announce the winners as soon as we see the photos and Droolius tag. For now, enjoy the Free mini yogurt at the grand opening at Pinkberry Orlando Premium Outlets.
http://www.facebook.com/DrooliusBlog
http://twitter.com/Droolius
*make sure to "Like" our Facebook page or follow us on Twitter so we can see your tag
Pinkberry Orlando Premium Outlets
4951 International Drive #42A
Orlando, Florida 32819
Words and photos by Julius Mayo Jr.
Content and photos © Droolius.com 2011
**Edit 4/8/2011
***Edit 4/9/2011