I recently got to sit down with Ted Allen for an interview about pairing wine with food and his involvements as a brand ambassador for Robert Mondavi Private Selection. Ted is a television personality, accomplished writer, and the host of the Food Network's show, Chopped.
Check out the video as Ted Allen shares some knowledge on pairing wines and food, chatting about mystery ingredient baskets from Chopped, and find out Ted's favorite food city he loves to visit and eat at… *plus a funny bonus out take at the end.



Ted Allen Private Lunch at Whole Foods Market
(click image to enlarge)
A group of about 25 people gathered for the private lunch with Ted Allen at Whole Foods in Orlando. The lunch included a wine reception, followed by a 3-course lunch paired with both red and white wines from the Robert Mondavi Private Selection portfolio. The recipes for the meal were actually from Ted Allen's cookbook, which were well executed by the Whole Foods kitchen. The only recipe not from the cookbook was the White Bean & Bacon Soup Shooter, which was from a holiday guide in Food Network magazine.
The food was paired with a complimenting Robert Mondavi wine, all of which I enjoyed…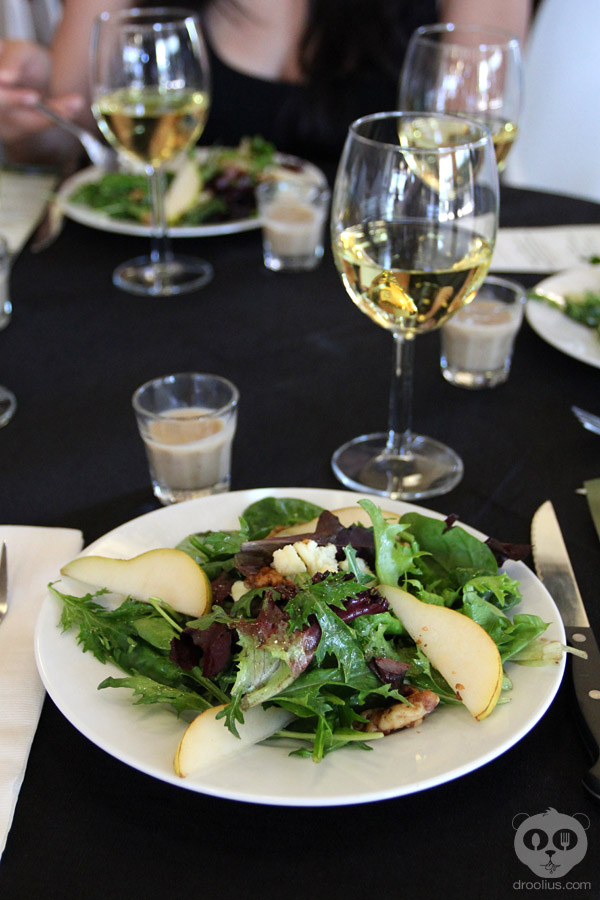 Arugula Pear Blue Cheese & Walnut Salad w/ a White Bean & Bacon Soup Shooter
Paired with 2010 Robert Mondavi Private Selection Chardonnay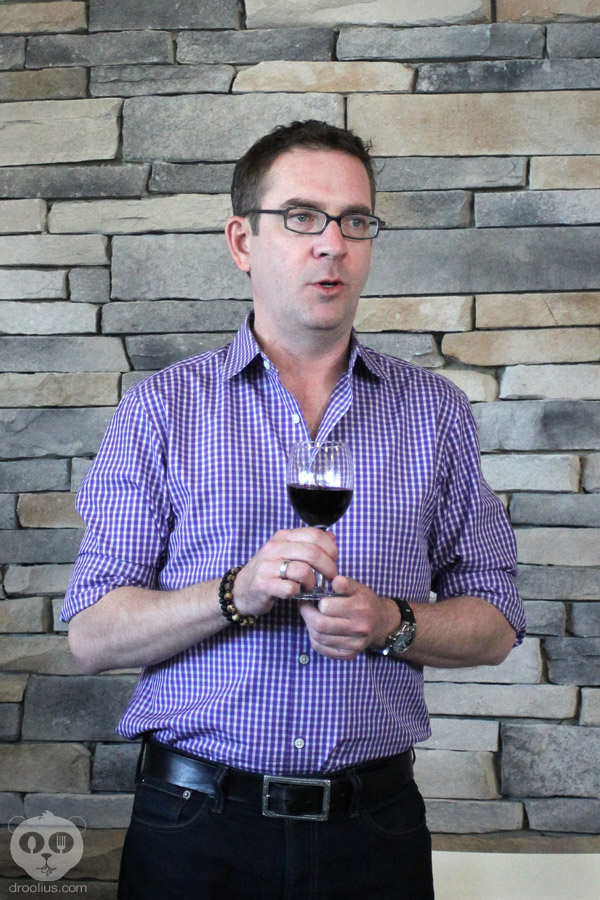 In between courses, Ted Allen spoke about Robert Mondavi wines and also entertained questions from attendees.
Beef Tenderloin w/ Black Pepper, Horseradish & Asparagus
Paired with 2010 Robert Mondavi Private Selection Cabernet Sauvignon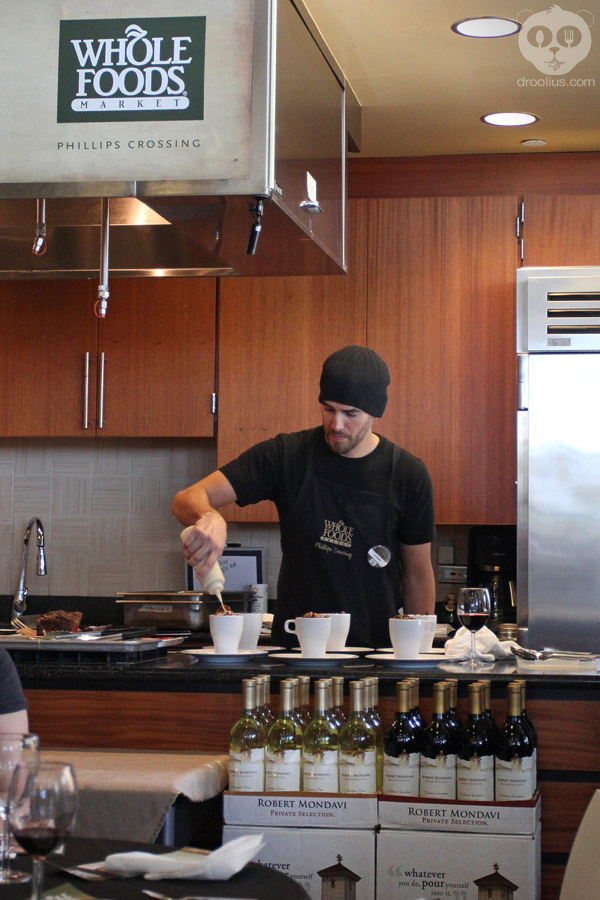 Whole Foods staff preparing the dessert course.
Sticky Bread Pudding
Paired with 2010 Robert Mondavi Napa Valley Moscato d' Oro
We were encouraged to sip the Moscato wine first, take a bite of dessert, and sip wine again. This was to discover how the wine can transform in flavors before and after each bite of dessert. It definitely did without making it overly sweet, but very enjoyable.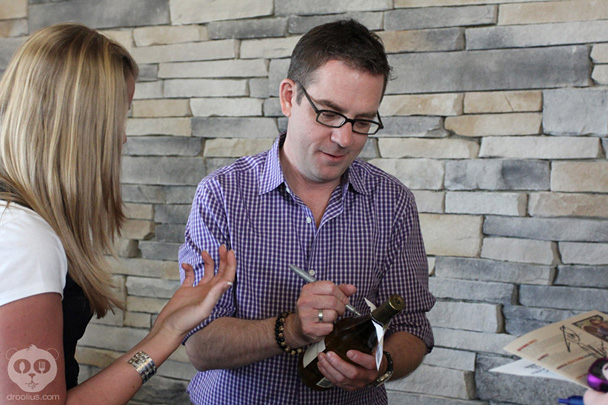 (click image to enlarge)
After lunch, Ted Allen took some time to interact with guests, autograph some Robert Mondavi wine bottles, and take a few photos.
As Ted stated in the video interview, his job at Robert Mondavi is to break down the intimidation factor of having wine with food. This lunch was a good experience enjoying wine with a meal. When in doubt, ask for a recommendation in pairing a wine with food. Like Robert Mondavi said, "drink what you like."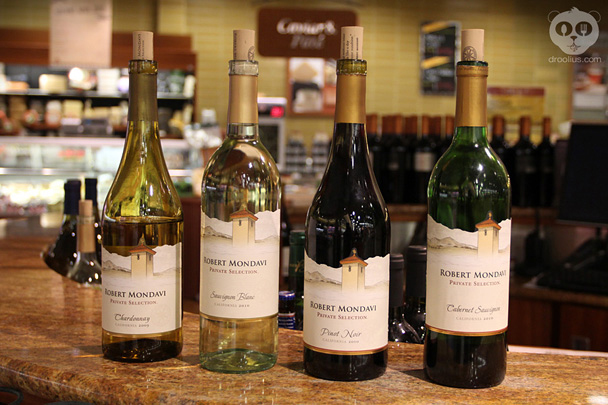 (click image to enlarge)
Robert Mondavi Private Selection
Facebook – www.facebook.com/robertmondaviprivateselection
Twitter – @RobertMondaviPS
Learn more about Robert Mondavi Private Selection wines with Ted Allen and watch videos on their youtube channel: www.youtube.com/RobertMondaviPS


Thanks to Whole Foods Market for preparing a great meal and pairing with Robert Mondavi Private Selection.
Whole Foods Market – Orlando
8003 Turkey Lake Road
Orlando, FL 32819
http://wholefoodsmarket.com/stores/orlando
Twitter @WFMOrlando

Words, photos, and video by Julius Mayo Jr.
Content and photos © Droolius.com 2012