Urbain 40 American Brasserie is one of the newest restaurants in Orlando and it has quickly made its mark to be one of the new must-try dining destinations in the area. The theme of Urbain 40 is the 1940's era, from the atmosphere to the hand-crafted cocktails, with live music from the Big Band era being performed. The interior is classy, the ambiance is approachable and welcoming, and it gives a nod to Florida in the decor. The food is American cuisine with French influences by Chef Jean-Stephane Poinard, a native of Lyon, France. The menu features a range of meat and seafood dishes, with lunch and dinner currently being offered. A brunch and late night menu are in the works.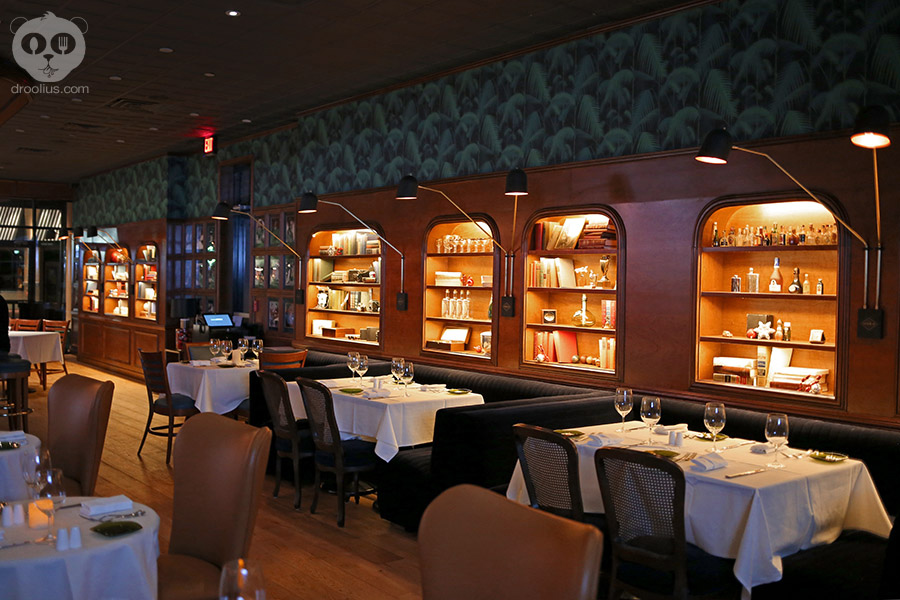 (click image to enlarge)
I attended a dinner with a group of local media and experienced some of the cocktails, food, and entertainment. The cocktails were refreshing and the dessert alone would be worth visiting for. Each plate of food had good savory flavors, very balanced, with a touch of finesse. I took photos of many dishes because they all looked so good. You can see it all below…
(click image to enlarge)
Elderflower Martini
The lounge at Urbain 40 specializes in cocktails, from classics like an Old Fashioned or a Manhattan, to creative "Big City Cocktails." That evening we sampled two specialty cocktails, a Cucumber Mint Gimlet and the Elderflower Martini.
(click image to enlarge)
Charcuterie Board – Chef's selection of Cured Meat, Cheese, Pork Terrine, Onion Confit Marmalade, Cornichons
The Pork Terrine (out of focus) was my favorite on this Charcuterie Board. It was a good selection of meat and cheeses.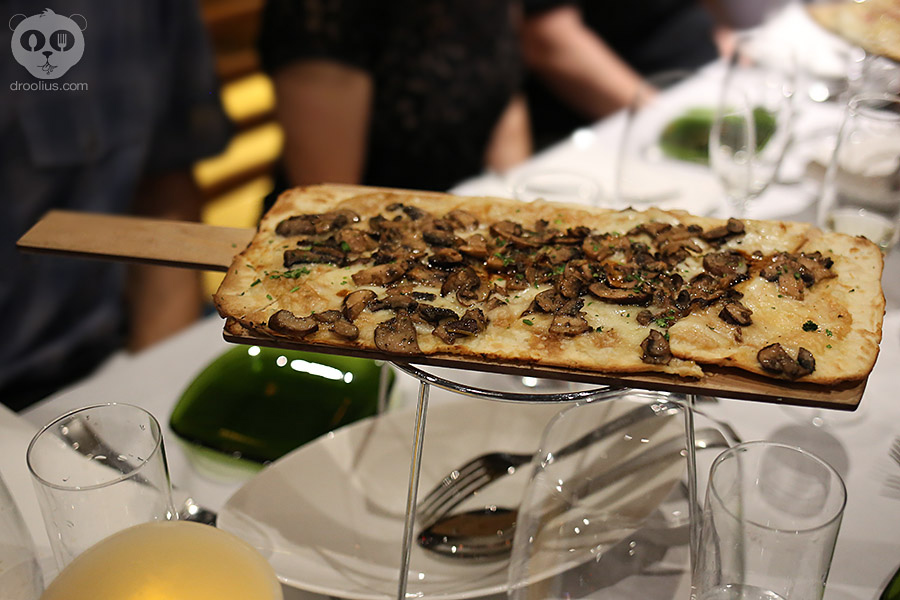 (click image to enlarge)
Truffled Mushroom – Roasted Garlic Confit, Gruyere, Asiago, Fig Reduction
Both flat bread pizzas had good savory flavors and it's hard to choose one over the other. Try both of them if you can.
(click image to enlarge)
Flammekueche – Caramelized Onion, House-Smoked Maple Bacon, Shallot Confit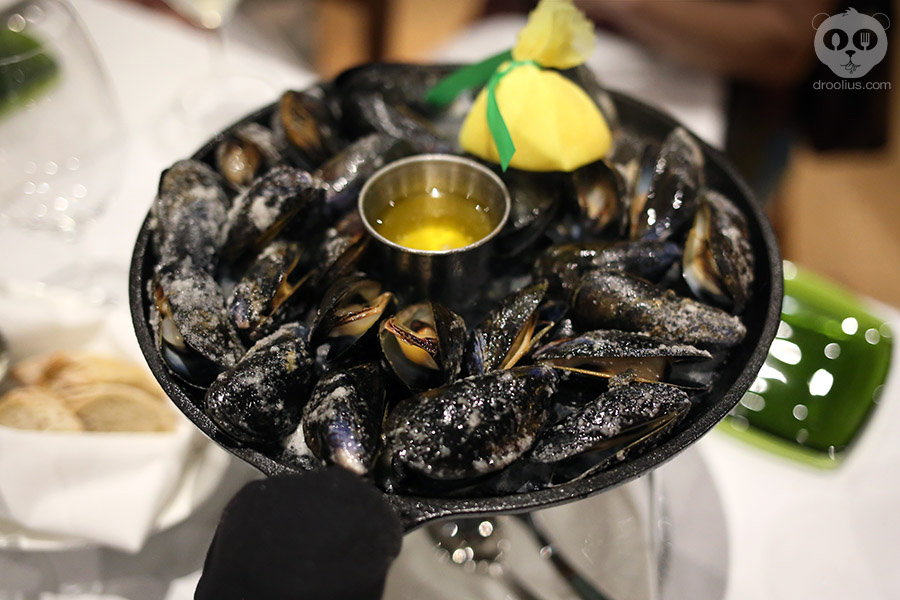 (click image to enlarge)
Prince Edward Island Mussels – Cast Iron Skillet Roasted, Drawn Butter, Lemon, House-made Baguette
The Prince Edward Island Mussels came out steaming on the cast iron pan. The house-made baguette was great for dipping into the sauce of the dish.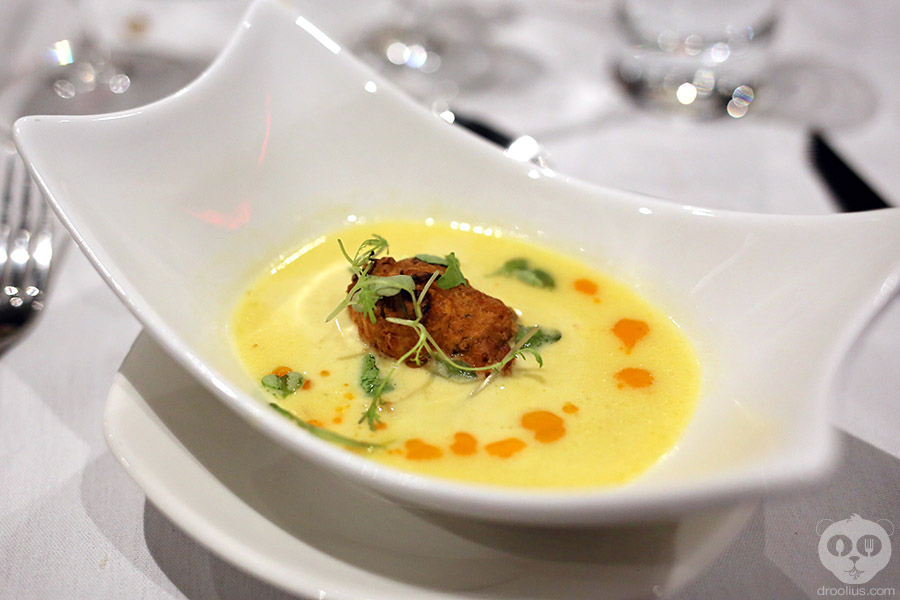 (click image to enlarge)
Billi-Bi Soup – Saffron Cream, Prince Edward Island Mussels Beignet, Smoked Paprika Oil
The Billi-Bi Soup was one of my favorites with its gentle saffron flavored broth and the savory beignet had the right crispiness to enjoy with the soup.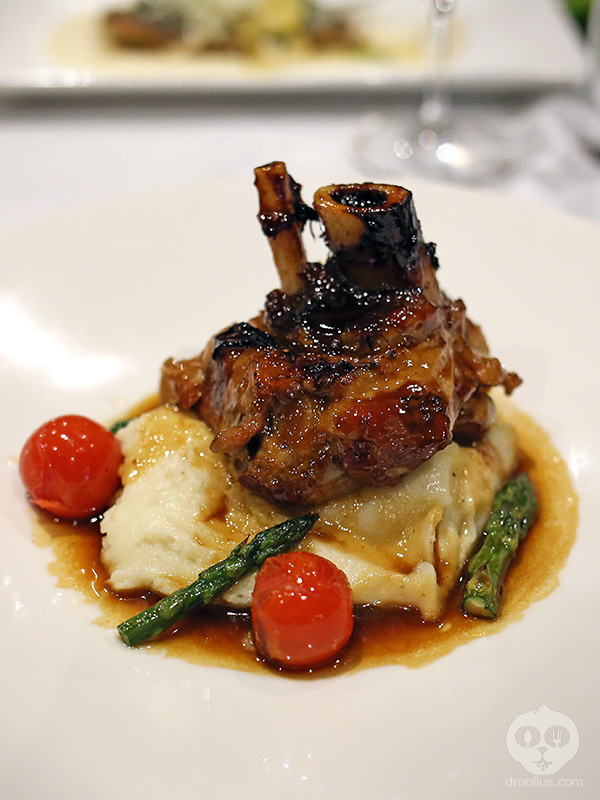 (click image to enlarge)
Pasture Primes Pork Shank with Potato Puree, Blistered Campari Tomato, Asparagus, Rosemary, Thyme-Honey Jus
The Pasture Primes Pork Shank was my entree and I thoroughly enjoyed this dish. It was pure comfort food. The tender pork pulled right off the bone with my fork as I dragged it through the potato puree and thyme-honey jus. The blistered tomatoes added the right amount of tartness to cut through the richness of the dish. I recommend that you try this one.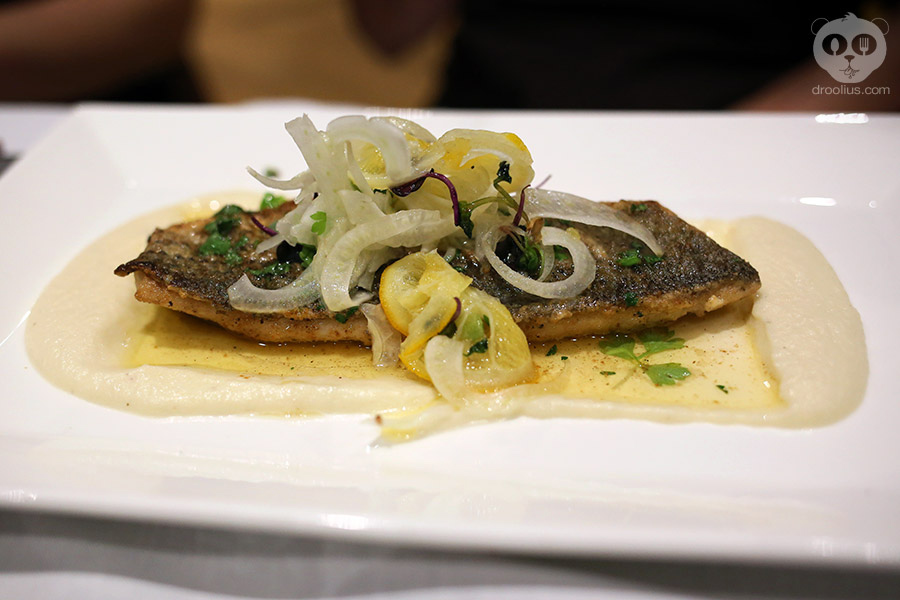 (click image to enlarge)
Striped Bass Meuniere with Brown Butter, Cauliflower Potato Purée, Fennel, Lemon Confit
(click image to enlarge)
Provencal Bouillabaisse with Prince Edward Island Mussels, Clams, Shrimp, Seasonal Fish, Rouille Sauce, House-made Baguette
This classic bouillabaisse dish is great for anyone who loves seafood. The blend of seafood flavors comes together in the broth and the house-made baguette is perfect for sopping it all up.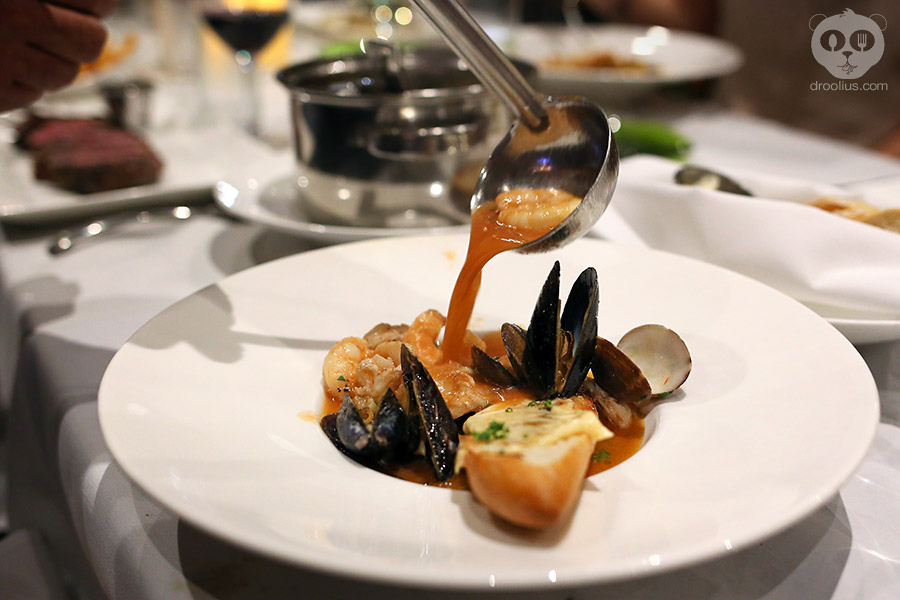 (click image to enlarge)
Provencal Bouillabaisse being served by the chef.


Desserts at Urbain 40 are all made in-house and worth ordering at the end of a meal. Save room for dessert, it's a must here. Gentle and balanced sweetness is what I like and that's how the desserts were that evening.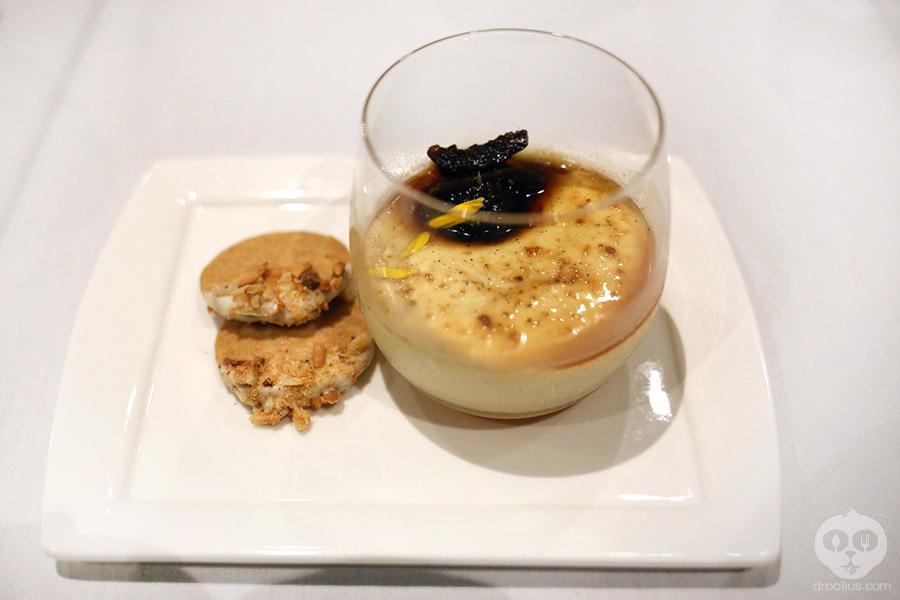 (click image to enlarge)
Almond Pot de Creme, fig compote, white chocolate cookies
My favorite dessert of the evening, a perfectly sweetened Almond Pot de Creme with cookies.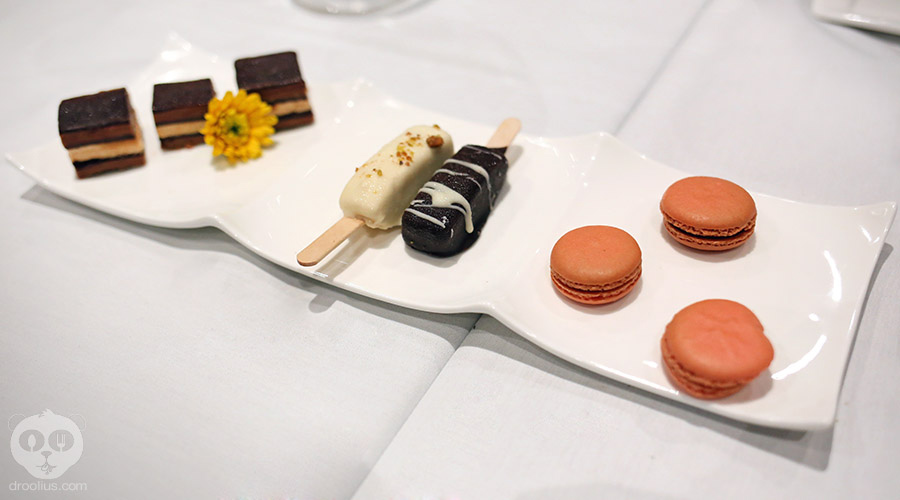 (click image to enlarge)
Urbain 40 Trio (for sharing) – Raspberry Macaroons, Chocolate and Pistachio Pops, Chocolate Truffles
(click image to enlarge)
Close-up shot of Chocolate Truffles, part of the Urbain 40 Trio.
(click image to enlarge)
Chef Poniard took some time to give a few of us a tour of the open kitchen and chatted for a bit. We had a discussion about ethnic ingredients and food around Orlando and he likes to explore it all. He seems to understand Orlando's food scene and his menu here adds to it. I look forward to seeing what they develop for their Chef's Table experience.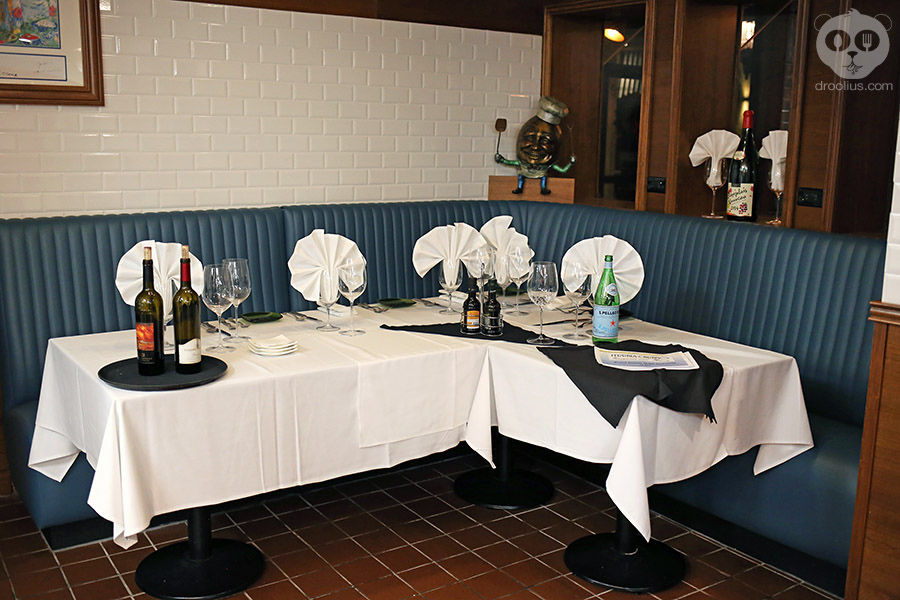 (click image to enlarge)
In the kitchen is a Chef's Table for a private dining experience (coming soon). They are planning on a Spring 2016 launch for the Chef's Table.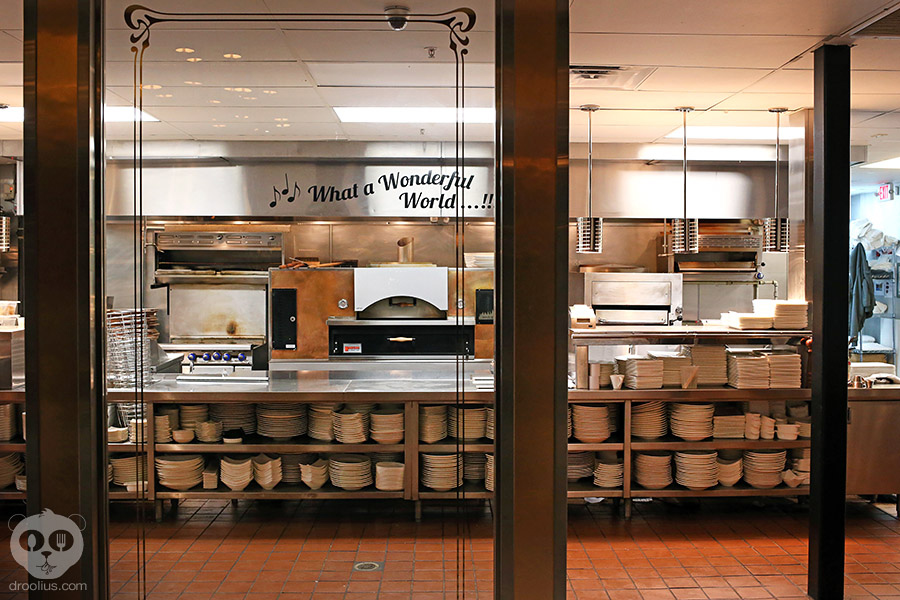 (click image to enlarge)
The open kitchen you can see from the dining room.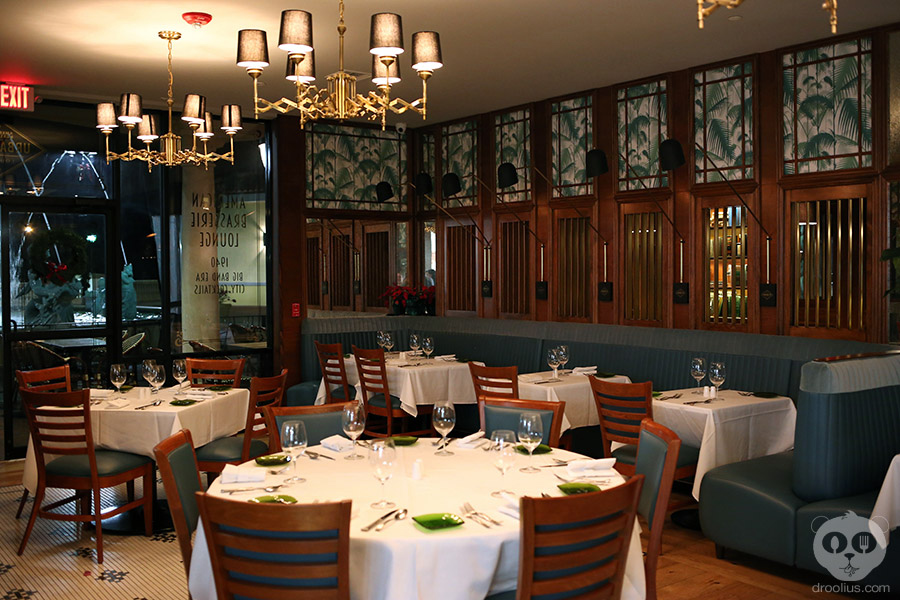 (click image to enlarge)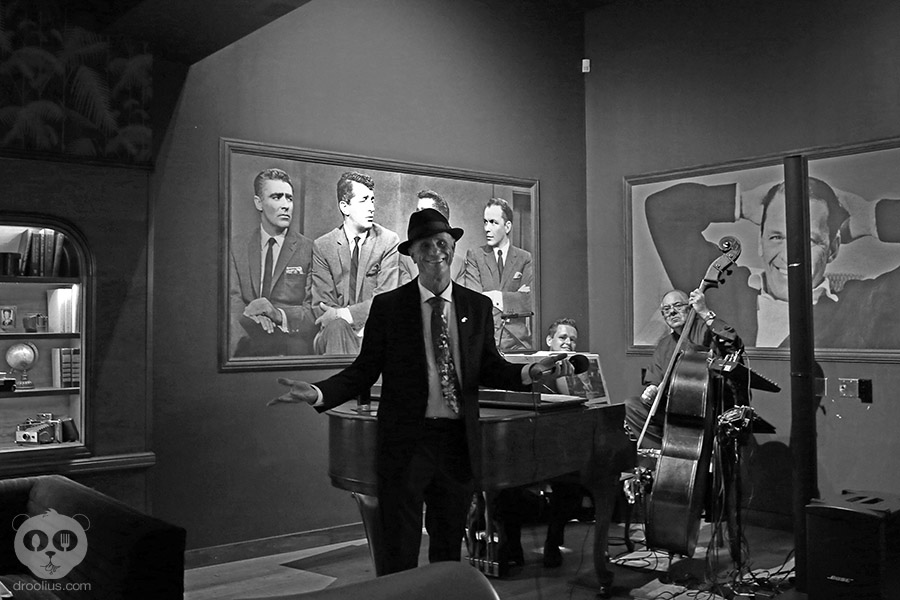 (click image to enlarge)
Live musicians and a singer perform hits from Frank Sinatra and music from the Big Band Era.
(click image to enlarge)
Urbain 40 is a sign that the Orlando dining scene is growing up and I hope locals will appreciate the experience. A locally owned restaurant that is serving food and cocktails that can be found in a "big city" is a good thing for Central Florida. Something to consider is that Urbain 40 is a restaurant for any meal, not just special dinners. So if you're stopping by for a drink with friends, sitting down for a nice meal, or celebrating a special day, Urbain 40 is there for any occasion.

Urbain 40 American Brasserie & Lounge
8000 Via Dellagio Way
Doctor Phillips, FL 32819
www.urbain40.com




Disclaimer: I was invited to a media dinner. I was not compensated to write this post and all opinions are always my own.