This Labor Day weekend is the 4th annual "Great Irish Hooley" featuring the best of Irish entertainment with headliner Screaming Orphans who will take over the Raglan Road Irish Pub & Restaurant. The celebration runs from Sept. 4-7 to celebrate the half-way mark to St. Patrick's Day and will commemorate the iconic pub's 10th year at Downtown Disney with the high-voltage energy of seven top Irish bands, authentic step dancing, and first-rate contemporary Irish cuisine by celebrity chef Kevin Dundon. 
click to enlarge
Delightful small bites and a Shandy made with Raglan Road IPA & lemonade to start the kickoff for the 'Great Irish Hooley' celebration I attended on Friday, September 4, 2015.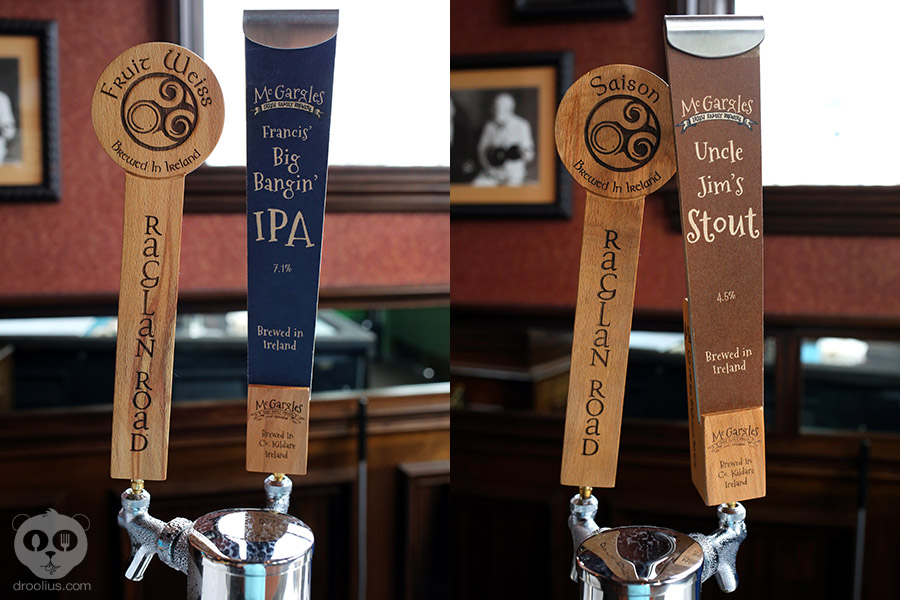 click to enlarge
In addition to its featured menu of beer, wine, spirits, and cocktails, Raglan Road will spotlight four limited-edition craft beers brewed just for the Hooley by Ireland's Rye River Brewing Company.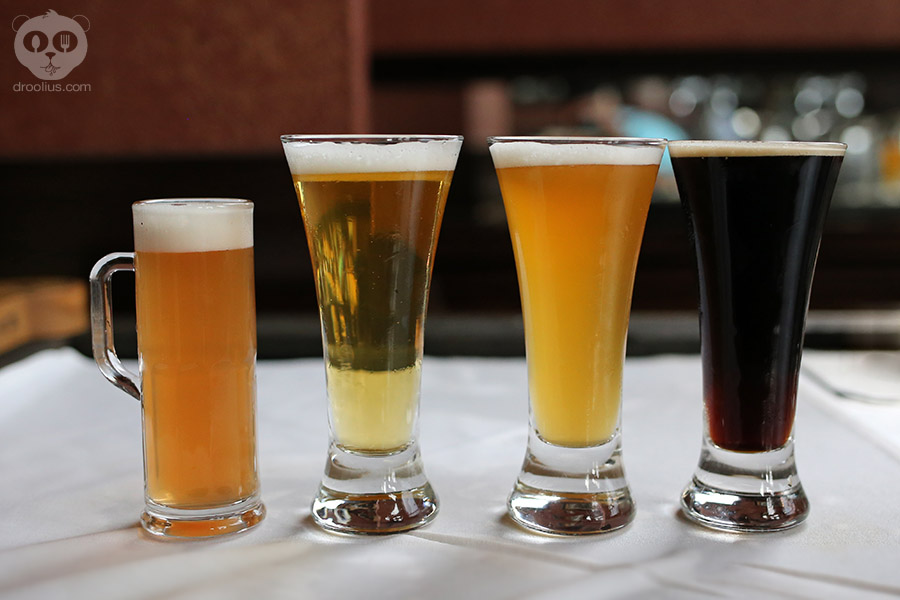 click to enlarge
A citrusy Raglan Road Fruit Salad Weiss Beer, a McGargles Francis Tropical American IPA, Raglan Road Saison, and McGargles Jims CO2 Stout.
The craft beers that we tasted were brewed in Ireland by Ireland's Rye River Brewing Company and shipped over. These limited-edition craft beers were brewed just for The Great Irish Hooley and all had unique flavor profiles and very easy to drink.
From Saturday, Sept. 5 through Monday, Sept. 7, at 1 and 5 p.m. (weather permitting), the pub will host a limited-seating, first-come, first-served complimentary Rye River craft beer tasting for Hooley guests.  Labor Day weekend guests can celebrate Orlando's only boutique Irish festival with performances beginning at noon Friday through Monday, and continuing throughout each day and night.  This year's Hooley band lineup includes:
Screaming Orphans – Four talented sisters from Bundoran in County Donegal, Ireland, who combine original pop/rock music with the Ceili (kay-lee) traditional music of their family roots. Their dynamic show has taken the festival circuit by storm, with stops at the Great Irish Hooley between August shows at the Milwaukee Irish Fest and September appearances at the Pittsburgh Irish Festival.
The Raglan Roots Coalition – 10 years down the road, Raglan felt it was time to shake its boogie – Roots style, with this new Irish house band.  Think soul-rocking Celtic bluegrass with some hip-swingin', knee-shakin' funky roots beats, and you're only halfway there. 
JigJam – The hottest new act on the Celtgrass music scene, this County Offaly, Ireland, trio blend the best of hard-driving American Bluegrass and Irish folk music.
The West Coast Trio — This three-man band from Ireland's west coast plays traditional and contemporary Irish songs on accordion, flute and guitar with plenty of reels and jigs.
The Blarney Stones – Three talented musicians from Ireland with a fresh take on Irish music and a new, exciting sound for our guests.  Lead singer Hannah Carr may dance a step or two, as she's a former Raglan Road Irish Dancer!
The Blaggards –Hailing from County Clare, home of traditional Irish music, these vibrant musicians honed their skills performing on the west coast of Ireland gig scene while studying at the Irish Music Institute in the University of Limerick.
 
Cooney & Ryan – One of the finest traditional Irish music duos around, these accomplished, energetic musicians often invite the crowd to sing along.
click to enlarge
The Raglan Road Irish Dancers – Plucked from the cast and stages of the world's greatest Irish dance shows, the Raglan Road Dancers perform throughout the long Hooley weekend.  You can even learn some traditional Irish dance steps – no experience necessary!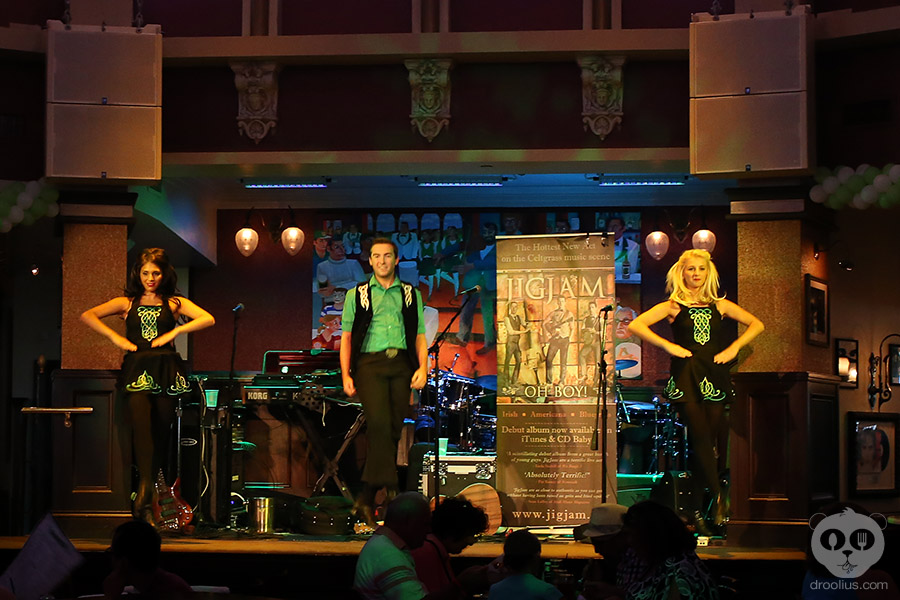 click to enlarge
A traditional Irish social celebration, the "Hooley" combines music ranging from traditional to rock tunes with entertainment and fun for the whole family.  The Hooley also will feature Celtic face-painting Saturday through Monday.  Throughout the Hooley, guests can step up to one of Raglan Road's 130-year-old imported-from-Ireland bars or grab a table for authentic fare by Irish celebrity chef Kevin Dundon. A Trip Advisor "Certificate of Excellence" 2015 Hall of Fame honoree and 2014 "Best Restaurant" Orlando magazine readers' poll award winner, Raglan Road is known for its beer-battered fish and chips, Shepherd's pie with a contemporary twist, delectable seafood and gluten-free entrees.
"Ten years since opening, and four years since our first Hooley – we're still going strong, and we're excited to share our traditions, as well as the best of Irish bands and entertainers," says John Cooke, a Raglan Road founding partner and Dublin native.  The complete entertainment schedule posted at: www.raglanroad.com and www.greatirishhooley.com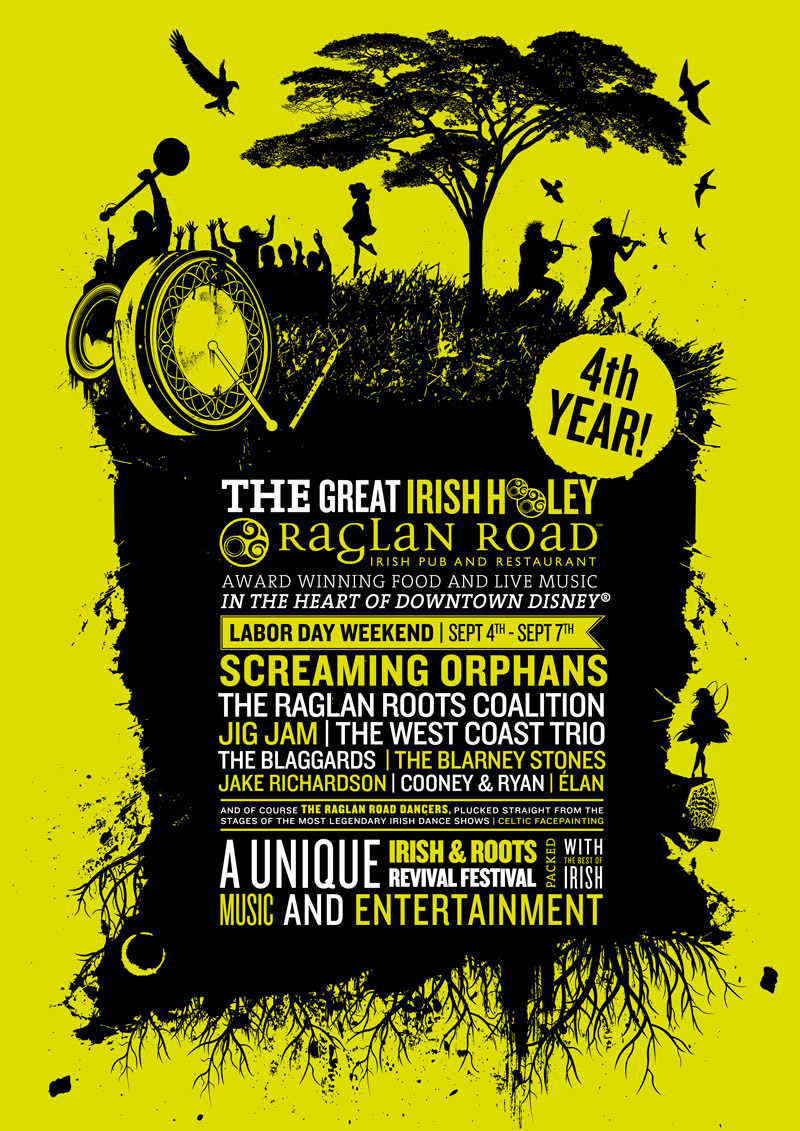 courtesy of Raglan Road
Owned and operated by Irish partners John Cooke, Paul Nolan and celebrity chef Kevin Dundon – famous for his five-star hotel and cookery school in Ireland – Raglan Road features traditional Irish dishes and new creations with a Celtic twist.  The restaurant's warm interior of aged walnut and mahogany woods from old Irish bars and churches was built in Ireland and shipped to Orlando.  Live entertainment nightly and during weekend brunch includes the new Irish house band Raglan Roots Coalition, plus the Raglan Road Irish Dancers.  Lunch is served 11 a.m.-3 p.m.; Dinner 3-11 p.m.; Bar menu 11 p.m.-late; Saturday and Sunday Rollicking Raglan Brunch from 10 a.m.-3 p.m. Raglan Road Irish Pub & Restaurant is located at Downtown Disney in the Walt Disney World Resort, 1640 E. Buena Vista Dr., Lake Buena Vista, Fla.  Visit www.raglanroad.com or call 407/938-0300.

Words and photos by Julius Mayo Jr.
Content and photos © Droolius.com 2015


Post updated 7SEP15 with photos from event.
Disclaimer: I was invited as media to attend "The Great Irish Hooley". I was not compensated to write this post and all opinions are always my own.