Krungthep Tea Time expands to their second location and this one is outside of Florida. They bring their Thai twist sandwich and tea bar to Atlanta, GA and open as a a cloud kitchen concept serving their popular menu for takeout and delivery only. We ordered our favorite Thai teas and coffees, sandwiches and brick toasts desserts, then picked up from their Midtown Atlanta location.
I created a vlog episode to share the experience on my YouTube channel. You can see the experience of going on a drive in Atlanta to the cloud kitchen location to pick up our order and then bringing it home to plate some of the dishes for photos to post on my Instagram. You can see how the food is carefully packaged and we do some taste tests on camera as well. Overall it was a good experience ordering from Krungthep Tea Time's cloud kitchen and it was an easy process to pick up our food.

You may be wondering what exactly a cloud kitchen is and how it works. Let me explain.
What is a cloud kitchen?
A cloud kitchen is a form of a ghost kitchen, which the two are very similar but the cloud kitchen has a distinct feature. First, a ghost kitchen is a professional commercial kitchen where a shared space is rented for the food to be prepared, cooked and packaged for delivery only. There are no dining rooms for a ghost kitchen and customers use meal delivery app services like Uber Eats, GrubHub, Postmates, DoorDash and similar services to place the food order though a website or smartphone app. A cloud kitchen takes that one step further and offers a lobby for the food to be available for pick up by the customer after placing an order online or through an app. Some cloud kitchens even accept orders via tablets on site in the lobby.
I think cloud kitchens are a good option for testing out a restaurant concept during this time of the pandemic. Less overhead than opening a brick and mortar restaurant or even a food truck. You can test the actual menu with the local market, build up your local audience and find that perfect location to build out later on. I'm not sure how Krungthep Tea Time decided on opening a cloud kitchen in Atlanta but I think it was a great way to expand their business! I look forward to them opening an actual cafe in Atlanta to get the same experience as in Florida.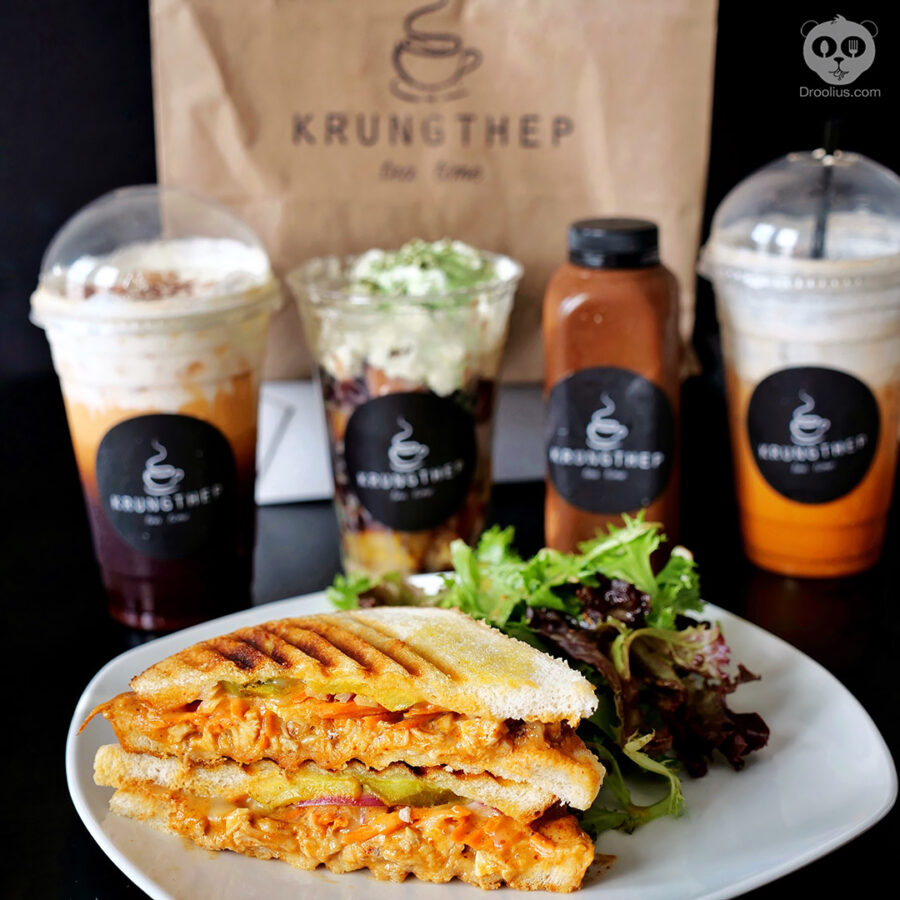 We're very happy Krungthep Tea Time opened their second location in Atlanta and went outside of their home base of Winter Park, FL. The food and drinks are just as good as their Central Florida location and we're so glad we don't have to drive all the way down to Orlando just to get their great food.
You can order Krungthep Tea Time on theor website www.krungthepteatime.com for delivery or pick up at their West Midtown Atlanta location:
800 Forrest St. NW
Atlanta, GA 30318
Words and photos by Julius Mayo Jr.
All content and photos © Droolius.com 2020