This Labor Day weekend celebrate the Great Irish Hooley at Raglan Road Irish Pub & Restaurant at Disney Springs. A weekend of Irish food, Irish craft beers and hand-crafted cocktails, plus new live music and dance entertainment kicks off Friday, Sept. 2nd and goes until late Monday, Sept. 5th.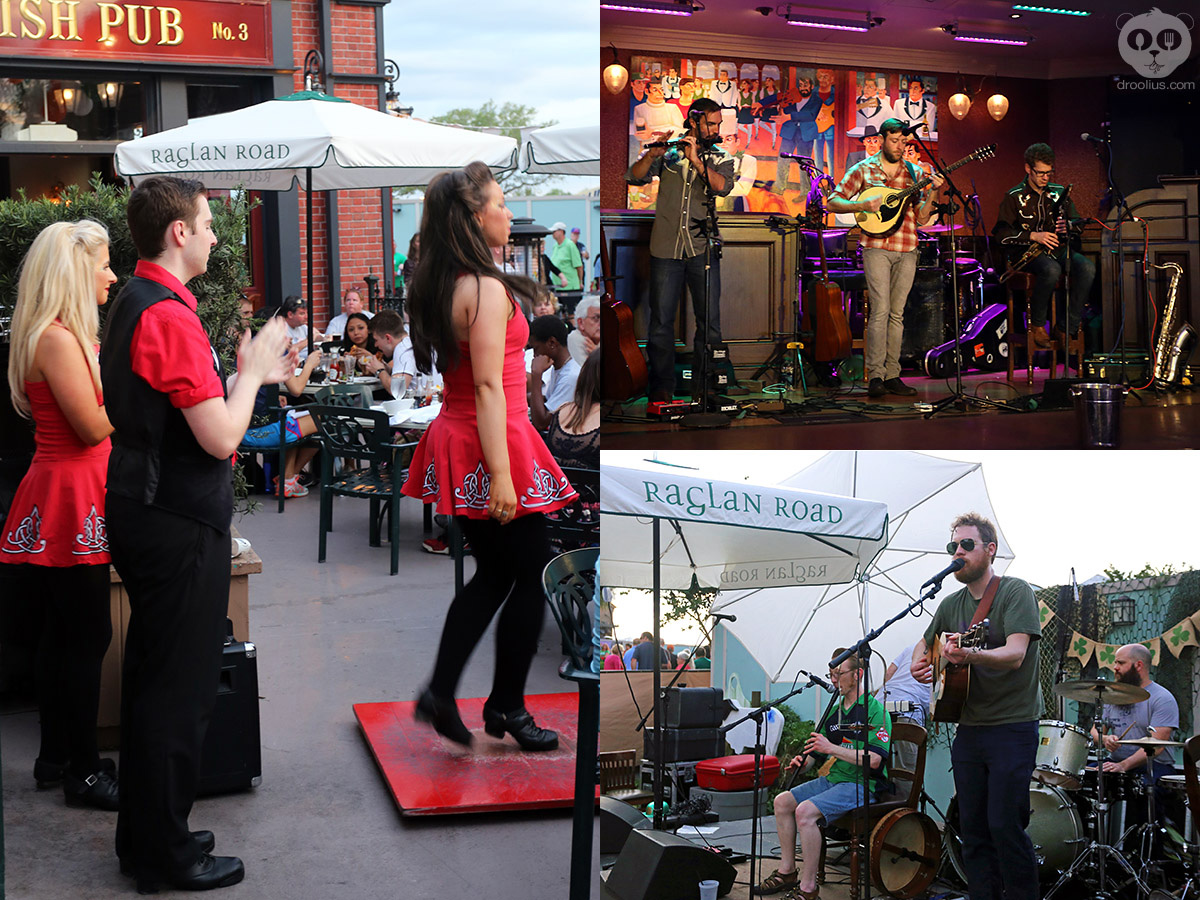 The Hooley this year features nine Irish bands, the Raglan Road Irish Dancers and debuts the new 90-minute Rhythms of Raglan show.
For the 5th Anniversary celebration, a special craft beer is being released in collaboration between Winter Garden's Crooked Can brewery and Chef Kevin Dundon's Irish craft brewer, Arthurstown. The beer is called Tri Wishes Grand Irish Red.
The Food
While enjoying the live entertainment and drinks, you can't miss the food at Raglan Road. The innovative menu by Master Chef, Kevin Dundon, takes Irish classic dishes and gives them a modern touch. While Fish & Chips and Keen Eye for the Shepherd's Pie are staples on the menu, there's many dishes to discover like Kevin's Heavenly Ham and Raglan Risotto. You can find the Raglan Road menus HERE and I highly recommend trying some fairly new additions to their menu: An Irish Egg and the Rack of Heaven. Easy to share with others or just have by yourself. They're great to pair with your craft cocktail or beer.
An Irish Egg – Guinness & onion sausage crusted egg, pickled cabbage, saffron aioli.
Rack of Heaven – Slow roasted Guinness glazed full rack of baby back ribs. Great for sharing.
Check out ALL the details and entertainment schedule for the Great Irish Hooley at: www.raglanroad.com and www.greatirishhooley.com

Words and photos by Julius Mayo Jr.
Content and photos © Droolius.com 2016