No trip to Atlanta is complete without eating some Southern cuisine. The city is full places featuring traditional Southern food & I've eaten at a few in the past for breakfast, lunch or dinner. For our last day on our Atlanta trip, we wanted to go out for Sunday brunch with our friends. Since we spotted Chef Hugh Acheson the day before at Umaido, we looked up his restaurants and found that his Atlanta restaurant, Empire State South, serves a Southern Style brunch. A perfect combination for the food we had yet to eat on this trip. 
(click image to enlarge)
Empire State South is in the heart of midtown Atlanta and is open for breakfast, lunch & dinner. They have a full bar serving wines, classic cocktails, and specialty drinks for brunch. Our group of friends grabbed a few seats at the bar and we ordered a few drinks as we waited for our table.
(click image to enlarge)
Classic Bloody Mary Tomato Juice, Worcestershire, Olive Brine, Horseradish, Celery Salt, Lemon Juice 9
My food partner O.D. ordered the Classic Bloody Mary which she enjoyed.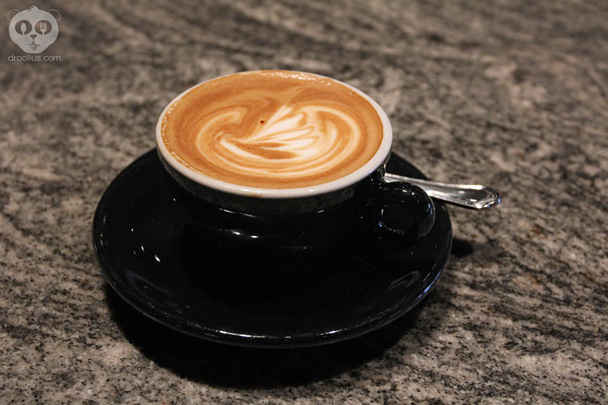 (click image to enlarge)
Cappuccino
I started with a cappuccino from the ESS coffee bar.
(click image to enlarge)
A view of the ESS Coffee Bar that serves a variety of coffees: cappuccino, macchiato, cortado, latte. Perfect to go with breakfast which they serve daily.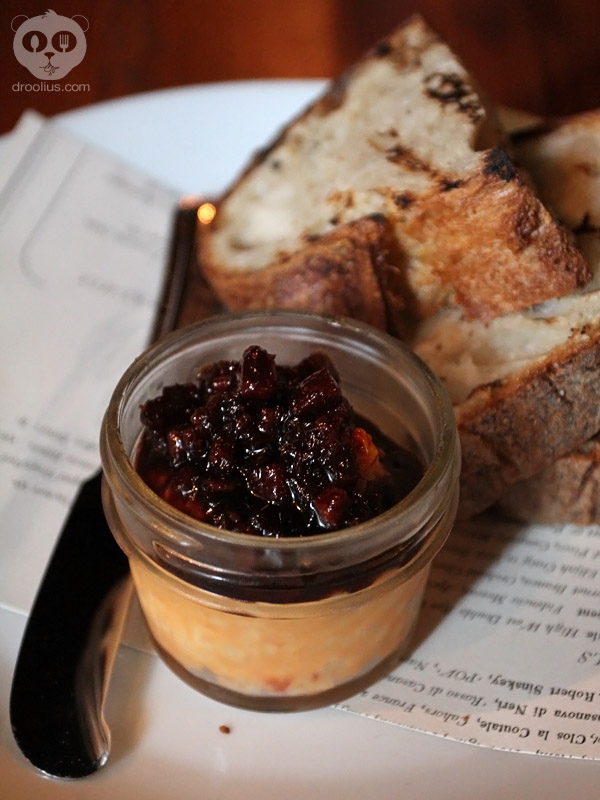 (click image to enlarge)
Pimento Cheese w/ bacon marmalade
This was our starter, the Pimento Cheese w/ bacon marmalade. A savory and creamy spread with a touch of sweetness from the bacon marmalade. Pimento Cheese is a true staple in the South and is made very well here.
Our friends ordered the following two dishes. I had to snap a photo of each, both beautifully plated.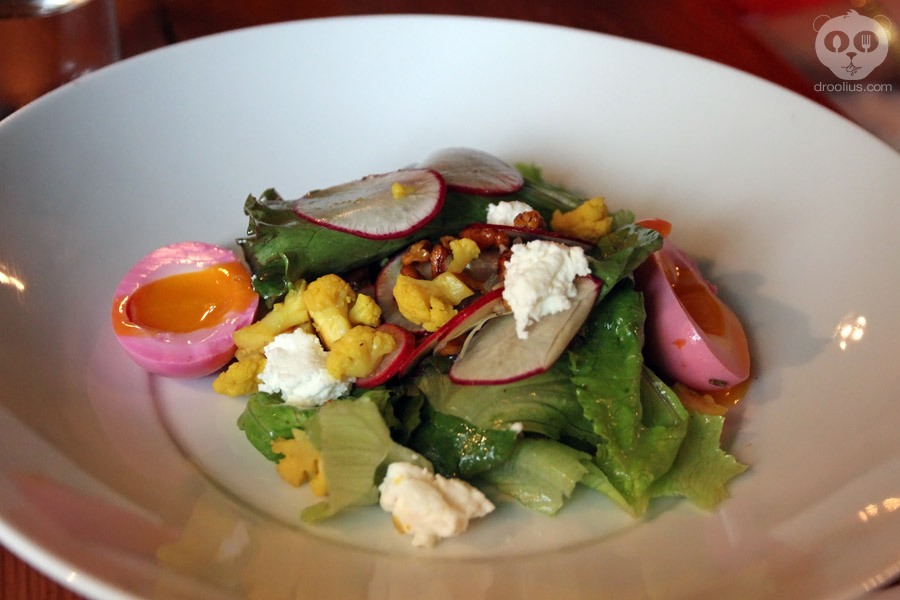 (click image to enlarge)
Mixed Lettuces pickled egg, cauliflower, radish, ESS goat cheese, pecan, smoked onion
(click image to enlarge)
Crisp Pork Fritter pickled mustard seeds, sunny side up egg, pickled stems, shaved radishes, bronze fennel
The following are the dishes O.D. and I ordered. We are both suckers for any pork belly dish so we had identical plates. I really like how these brunch plates are plated inside of a small cast iron skillet.



(click image to enlarge)
Griddled Pork Belly with anson mill grits, sorghum, pecans, swiss chard, coddled egg
The grits were super smooth and creamy and the grilled pork belly was just rich and savory goodness. Pecans added a good crunch for texture and the swiss chard kept the dish fresh and cut through the overall richness of the dish.
(click image to enlarge)
Another angle of the Griddled Pork Belly with what I like to call Egg Drool action. The egg yolk made every bite even more enjoyable.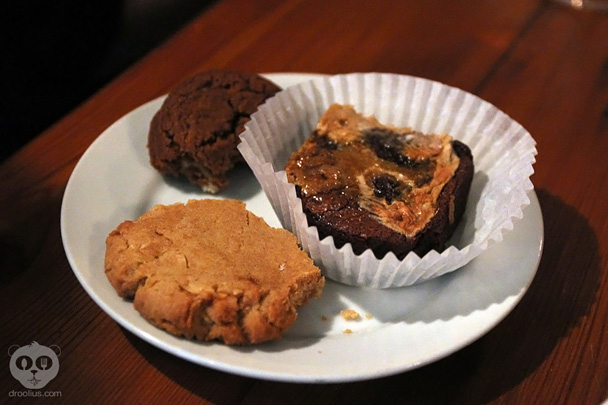 (click image to enlarge)
A good finish to the meal was the Goodie Plate – a selection of 3 baked goods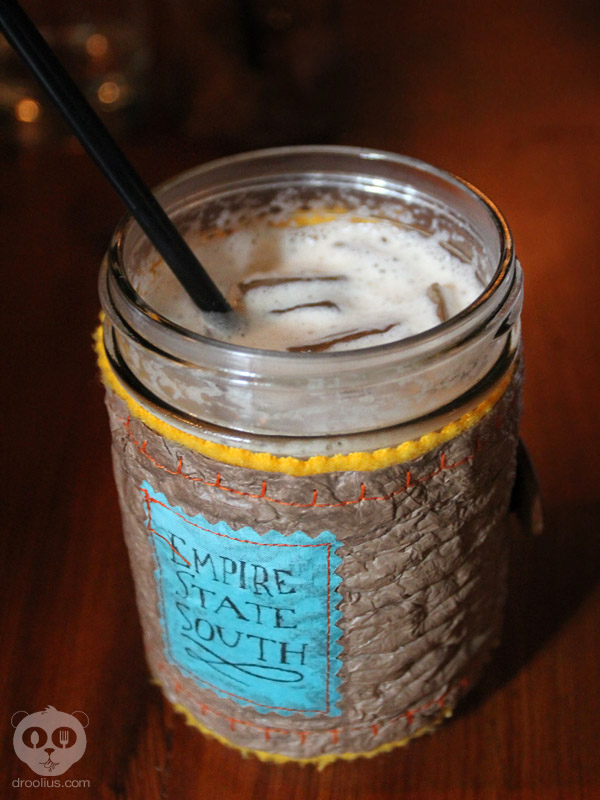 (click image to enlarge)
Iced Coffee served in a jar and a custom ESS koozie.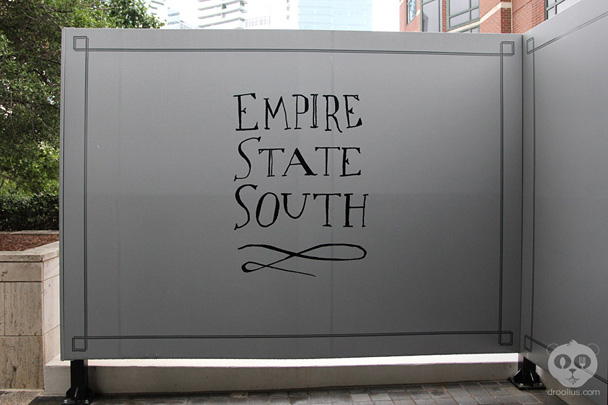 (click image to enlarge)
Our brunch was very enjoyable at Empire State South. A more chef inspired take on Southern cuisine, the dishes highlighted quality ingredients from the area. This visit was during the summer time, so different ingredients or vegetables may be presented in the dishes according to season. Owner / Chef Hugh Acheson has a created a great place for turned up Southern fare in Atlanta. We spotted him come during brunch, chatted with some guests and disappeared into the kitchen. As a judge on Top Chef, I'm sure he's making sure everything is on point in the kitchen and on each plate. I look forward to coming back for dinner on a future trip to Atlanta and see what they have cooking up next.
Empire State South
999 Peachtree Street NE
Suite 140  
Atlanta, GA 30309
www.empirestatesouth.com
www.facebook.com/EmpireStateSouth
Twitter @ESSouth

Words and photos by Julius Mayo Jr.
Content and photos © Droolius.com 2012