On Sunday January 27th, we gathered for the Orlando Eatup to celebrate Foodspotting's 3rd Birthday at Le Macaron in Winter Park, FL. The theme to celebrate this birthday Eatup was "something sweet", so we enjoyed French macarons, coffee, chocolates, and gelato.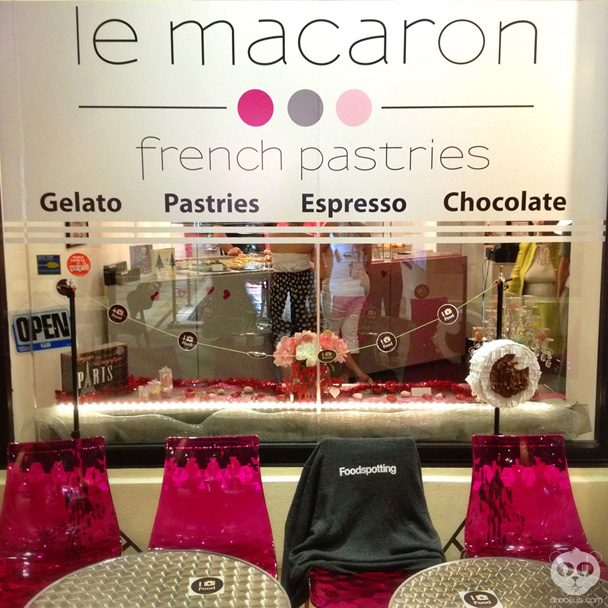 (click image to enlarge)
The Foodspotting team sent over some party favors and we set up in front of Le Macaron for the event. Foodspotting stickers and pins were given out, along with a sweet deal from Le Macaron.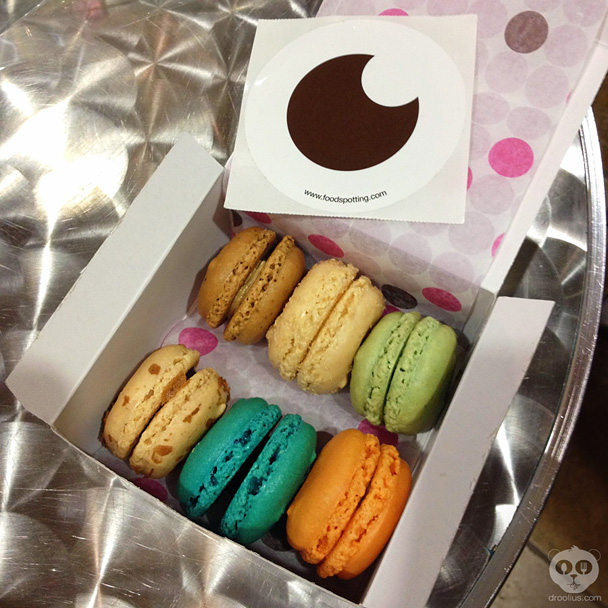 (click image to enlarge)
Here's my box of macarons that I spotted on the App. These macarons are the real deal, authentic French recipe with a variety of flavors. These are gluten-free treats, for anyone who is wondering. Macaron flavors were Colombian Coffee, Coconut, Basil White Chocolate, Crunchy Praline, Black Currant (Casis), Passion Fruit Dark Chocolate.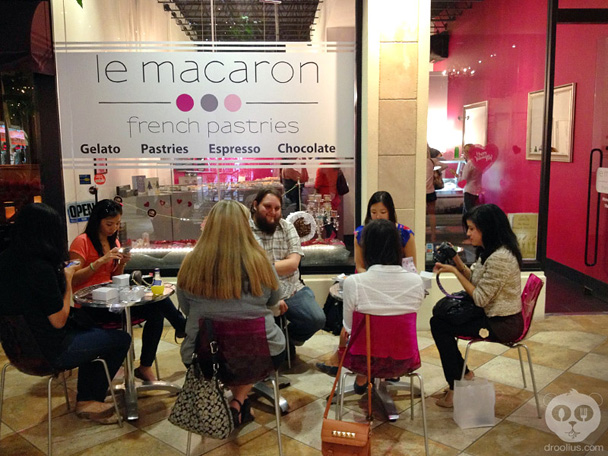 (click image to enlarge)
A photo of our group of Foodspotters, busy taking photos and spotting sweets. A fun Eatup to relax, chat, and enjoy some sweet treats. Eatups are hosted monthly, so join us for the next one. I announce them here on the blog.



During the Eatup, Fox 35 News showed up to film us using the Foodspotting App. A fellow Foodspotter was interviewed, as well as myself, and we were told that the footage would possibly turn into a feature on the news. I was told earlier today that it would be actually airing tonight, so catch the segment on Fox 35 News at 10PM or you can stream live to watch it.
The interview/feature on our Foodspotting Eatup will air TONIGHT (Tuesday) February 5, 2013 at 10pm. It will be streaming LIVE on Myfoxorlando.com website http://www.myfoxorlando.com/category/237506/watch-live-newscasts or check your local listings.


UPDATE! Here's the video segment that aired around 10:15 PM:
Thanks everyone for tuning in to watch and for all of the social media shout outs!


This post has been modified


Words and photos by Julius Mayo Jr.
Content and photos © Droolius.com 2013