Another year is in the books for this blog and it's been 8 years since I started this project. Over time it has developed into a brand I'm proud of, beyond the blog and social media. I've met readers and social media followers/friends in person on my travels and it's been fun connecting with you all. Thank you all for the years of readership and community. Now, it's time to celebrate!
I'm teaming up with Kamayan ATL for a dining giveaway for their Filipino dinner this Sunday, August 26th. Kamayan ATL is a pop-up dinner series hosted in Atlanta featuring Filipino food served over banana leaves and eating the meal with just your hands. You've seen the Filipino Kamayan dinners on this blog before and I am very happy the Kamayan ATL group hosts a few events per month. The giveaway will have one winner with a prize of two tickets to this Sunday's Kamayan feast at Ba Bellies in Peachtree Corners (just outside of Atlanta).
This is strictly an Instagram giveaway, so click on the image or link below to enter.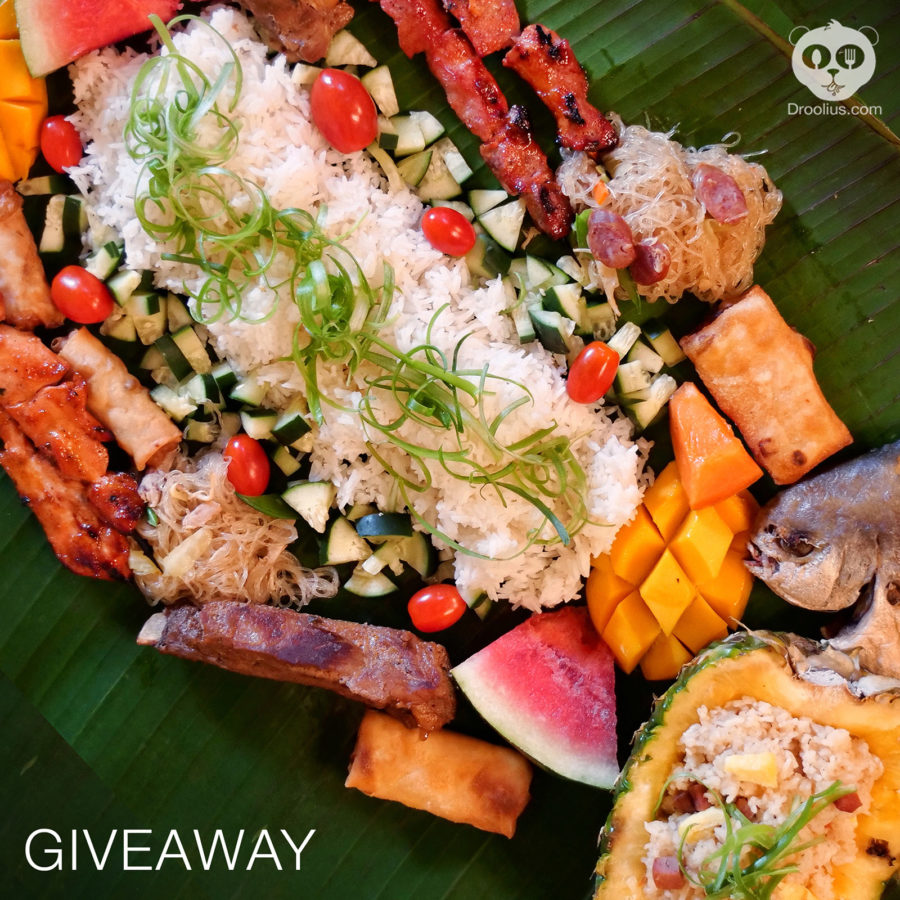 Enter the contest on Instagram: HERE
The contest ends at 5pm on Friday, Aug. 24th. The winner will be announced later that same day and contacted by Instagram DM. Good luck! If you win, I will see you two at dinner this Sunday. I've volunteered to host the Kamayan ATL dinner to give the diners a little background on the Filipino dishes and show everyone how to Kamayan the food.

Words and photos by Julius Mayo Jr.
Content and photos © Droolius.com 2018


Disclaimer: I was provided 2 tickets to give away to a follower on Instagram. I was not compensated to write this post. All opinions are my own.