I went to the original Donut King in Minneola, FL recently and discovered they are now serving Cronuts. The croissant and donut hybrid is still largely popular and many donut shops across the country are creating their own versions. Donut King's version of the Cronut is probably one of the better ones I have eaten this year and it comes in a glazed version and also a cinnamon & sugar.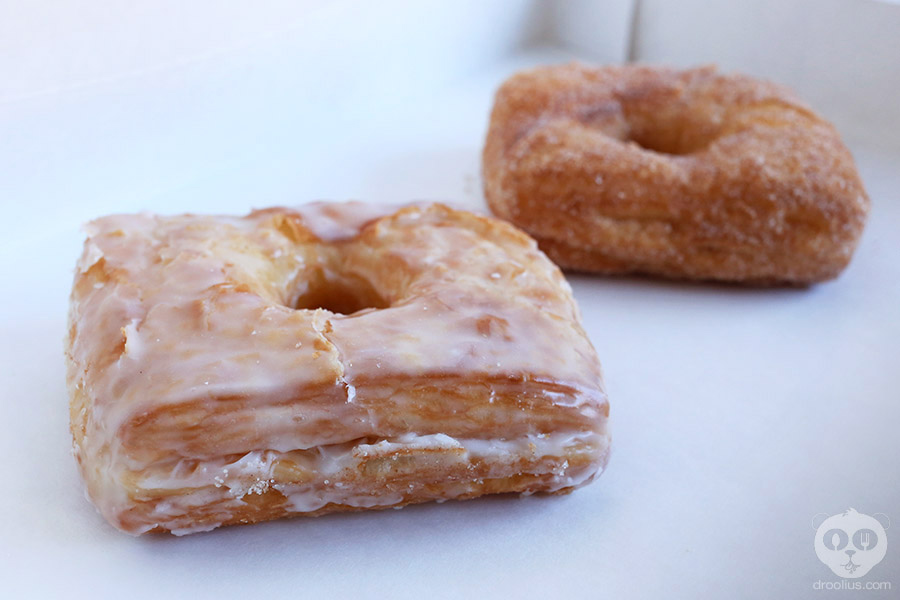 (click image to enlarge)
The Donut King Cronut has the croissant layers and more importantly it has its pillowy soft yeast donut texture inside that I enjoy so much. Many Cronuts I've eaten are more croissant-like with layers, but have less of a donut interior texture. Donut King's version still has the donut interior with a croissant like exterior. The Cronut here also has a buttery flavor that I picked up on when eating the Cinnamon & Sugar flavor.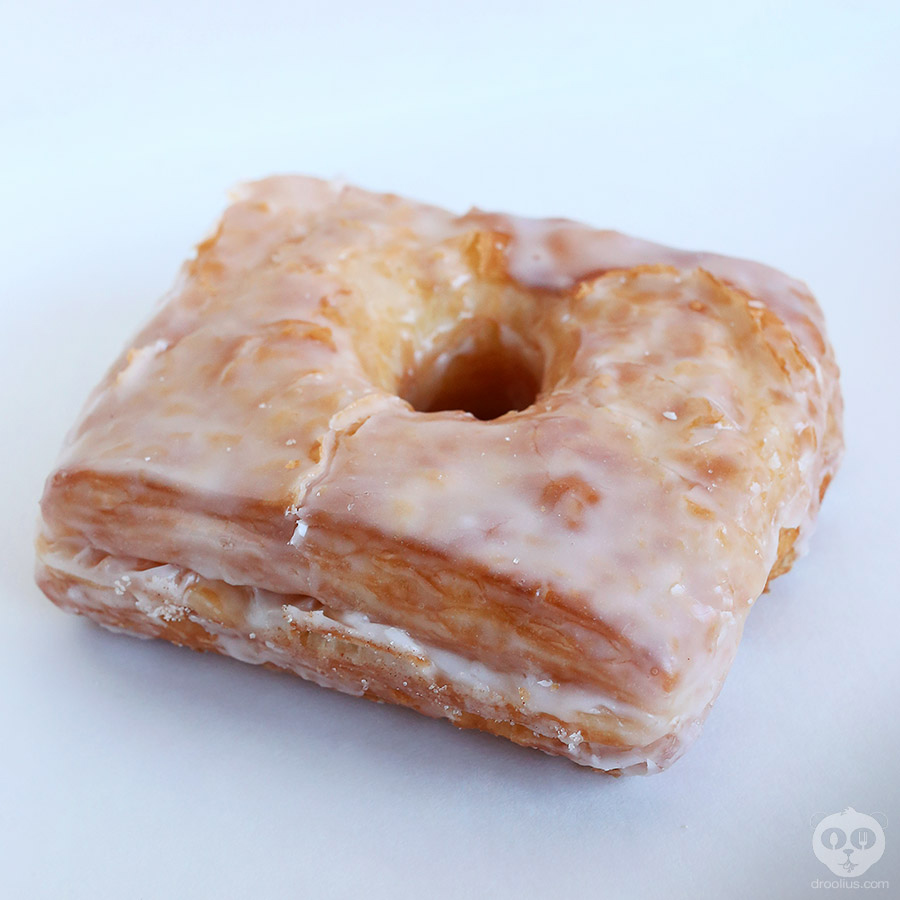 (click image to enlarge)
Glazed Cronut
The glazed version is a little sweeter and although I thought I would like this one more, the cinnamon & sugar Cronut is actually my preference. The hot glazed donut is still my favorite at Donut King and I wonder if they made a hot glazed Cronut, could it be even better?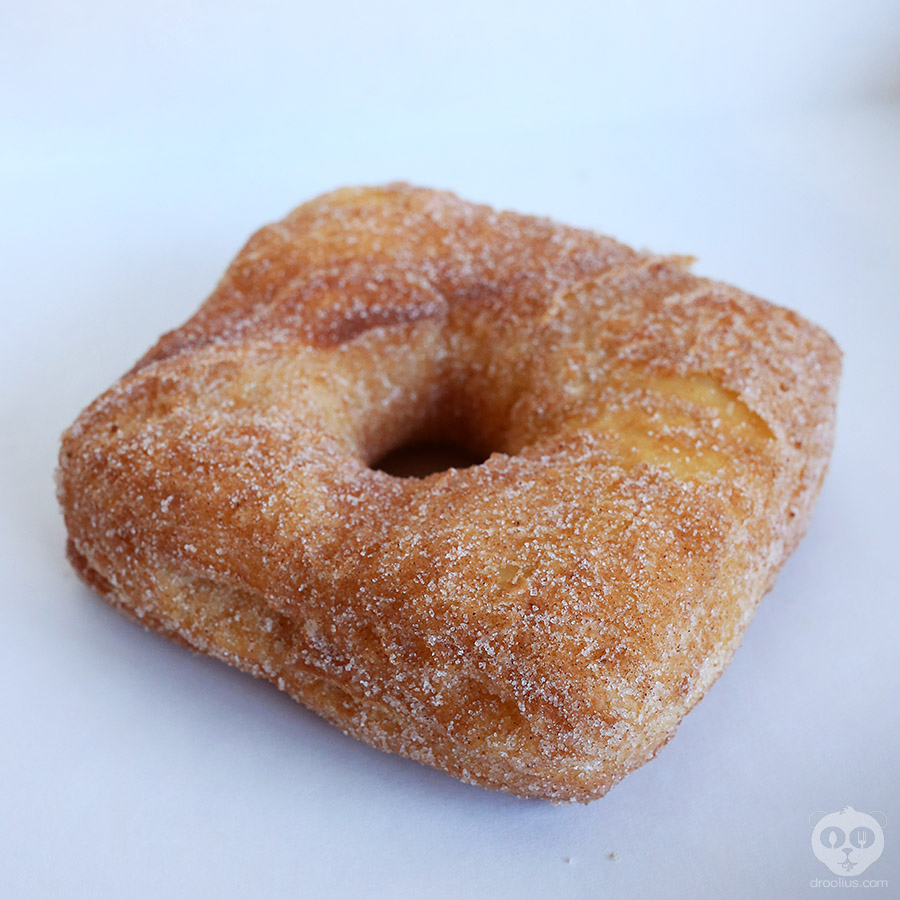 (click image to enlarge)

Cinnamon & Sugar Cronut
I prefer the Cinnamon & Sugar Cronut over the glazed because it's not as sweet and you can actually taste the buttery flavor of the Cronut. The buttery flavor is more noticeable with the simpler cinnamon and sugar mixture.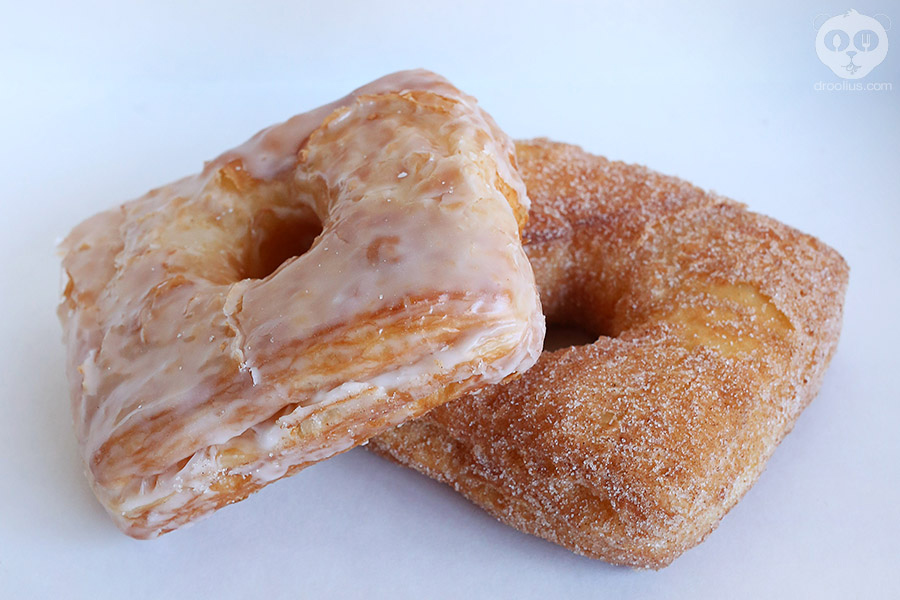 (click image to enlarge)
The Cronuts at Donut King are some of the best I've had and they serve them at the original Minneola location. The Donut King in Orlando says they have the glazed version, but did not mention the Cinnamon & Sugar Cronut. Both Cronuts are worth trying and cost $2.99 each (as of December 2014). When it doubt, call before you go to make sure they have Cronuts available.
The Donut King
www.thedonutking.com
Minneola 352-243-4046
Orlando 321-316-4817

Words and photos by Julius Mayo Jr.
Content and photos © Droolius.com 2014


p.s. I do NOT work for Donut King and do not receive free donuts (from what some people have assumed and asked me). I just really like Donut King and good donuts in general.