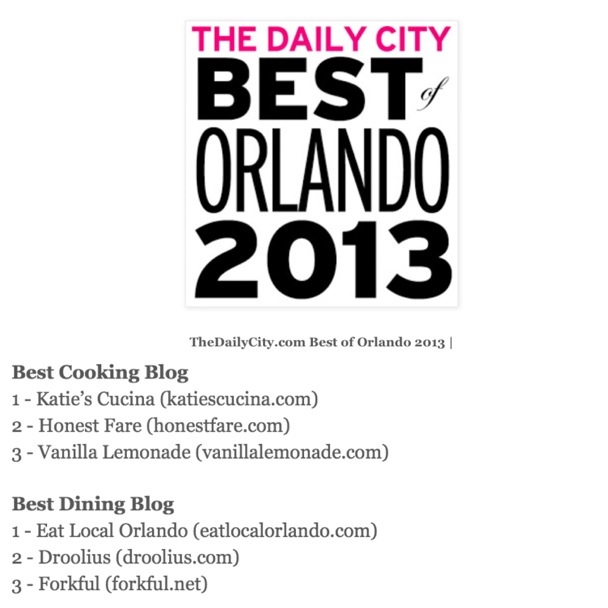 In a reader's choice vote, Droolius.com has been awarded 2nd place "Best Dining Blog" in Best of Orlando 2013, presented by TheDailyCity.com. Readers voted from December 1-31, 2012 on the local Orlando website and the winners were announced last weekend in the MEDIA category.
I just want to say thank you for everyone who voted, I appreciate the support on this blog and happy to help everyone find great food in Orlando and around the world. Big congratulations to all my fellow food bloggers, glad to be in good company with talented bloggers!
Best Dining Blog
1 – Eat Local Orlando (eatlocalorlando.com)
2 – Droolius (droolius.com)
3 – Forkful (forkful.net)
Best Cooking Blog
1 – Katie's Cucina (katiescucina.com)
2 – Honest Fare (honestfare.com)
3 – Vanilla Lemonade (vanillalemonade.com)
See full results on TheDailyCity.com website: http://www.thedailycity.com/2013/02/thedailycitycom-best-of-orlando-2013.html
Thanks again and hope to see the continued support next year.
Words by Julius Mayo Jr. © Droolius.com 2013