While I was traveling around North America over the past few weeks, I had a good friend who mentioned he had a good dining experience in Oviedo, FL. He wanted to share the photos and information about his new discovery in Central Florida. The photos of the dishes peaked my interest, so check out the guest post from my friend, Thomas. This overview of Tokyo Tapas has me wanting to try it out soon…
Tokyo Tapas
Guest post, words and photos by Thomas Babiarz
Our trek for Japanese cuisine brought us to the heart of Tokyo, err Oviedo I mean. We spotted one of the newest restaurants to open in the area, Tokyo Tapas. The appealing atmosphere of dark woods and inviting music set the mood for what was to come. Restaurant owners and brothers, Jim and Dennis Chung explained their concept. The focus is on taste and fresh ingredients with no added MSG or high fructose corn syrup. They offer a selection of Asian inspired tapas, hibachi and sushi as well as daily brewed teas.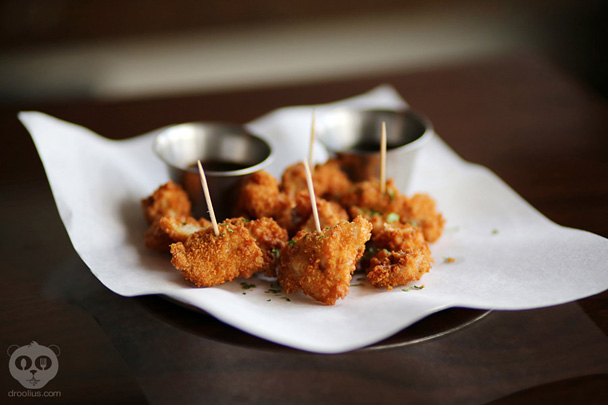 (click image to enlarge)
Our first item was the Pollo Poppers. These tasty bites of chicken were fried to perfection. We dipped them in a zesty seven-spice buffalo sauce. For a splash of sweet, go for the candy glaze sauce. All of the dipping sauces are house-made.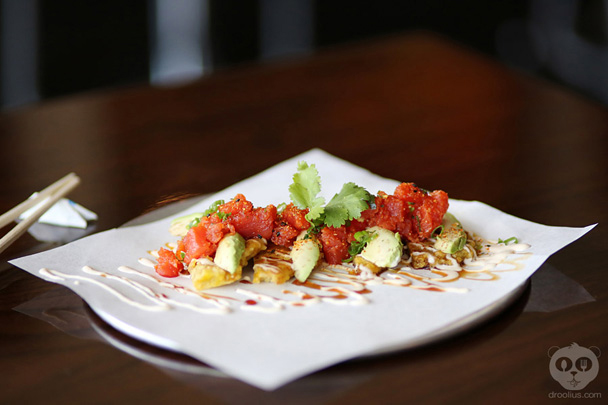 (click image to enlarge)
I wanted to try the ahi tuna and opted for the Spicy Tuna Crunch. This is the perfect blend of sashimi tuna mixed with a spicy kick, fresh avocado and plated over crispy plantains. The dish is then dressed with eel and aidi sauce, and the final result is the perfect fusion of ingredients to stimulate the pallet.
(click image to enlarge)
I am a fan of wings and the Street Wings did not disappoint. These crispy wings are hand battered and made with only five fresh ingredients. We went with a side of Sweet Flames sauce, flavored as it sounds with just the right amount of spice.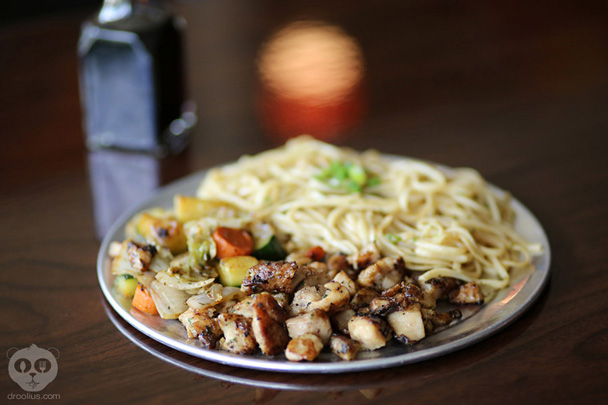 (click image to enlarge)
Our main courses were from the hibachi grill. We selected the hibachi chicken with wok-seared noodles. Another of our dishes from the grill was the hibachi steak with wok-fried rice and mixed vegetables. Each entrée was marinated and grilled with mouthwatering results.
(click image to enlarge)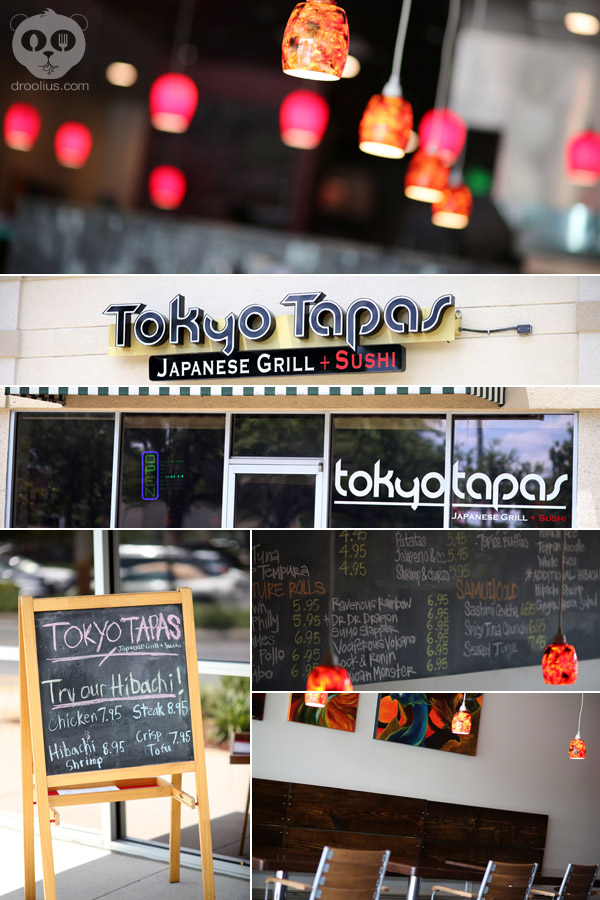 (click image to enlarge)
If you are in the mood for fresh ingredients, innovative Asian cuisine, and friendly service then give Tokyo Tapas a try. Tokyo Tapas is closed on Monday, but open on Tuesday through Saturday from 11am-2:30pm and 5pm-9pm. On Sundays they are open from 12pm-3pm and 5pm-8pm.


Tokyo Tapas
1813 East Broadway St.
Oviedo, FL 32765
407.542.8780
www.TokyoTapas.com


This is a guest post, words and photos by Thomas Babiarz
Content and photos © Droolius.com 2013