Kappo at East End Market is working on their own Ramen recipe, with soup broth and noodles both made from scratch. Surprised? I'm not. What can't these guys do? No set date yet, but it's planned to be served during cold weather, so hopefully it will be on their menu soon.
(click image to enlarge)
A few weeks ago (mid-December) I was able to order one of the first bowls of Ramen made by Kappo at East End. Their menu is well known for their sushi and Omakase dinners, but they are talented in creating many types of Japanese cuisine. Their Ramen here is made from scratch, from the noodles to the pork broth, and was served in a limited quantity the day I went. Kappo's Ramen was a bowl of house made noodles, savory pork broth, tender pork belly, earthy flavored enoki mushrooms, and a silky soft poached egg. The pickled ginger in the center cut through the richness and everything had a balance of good flavors and textures.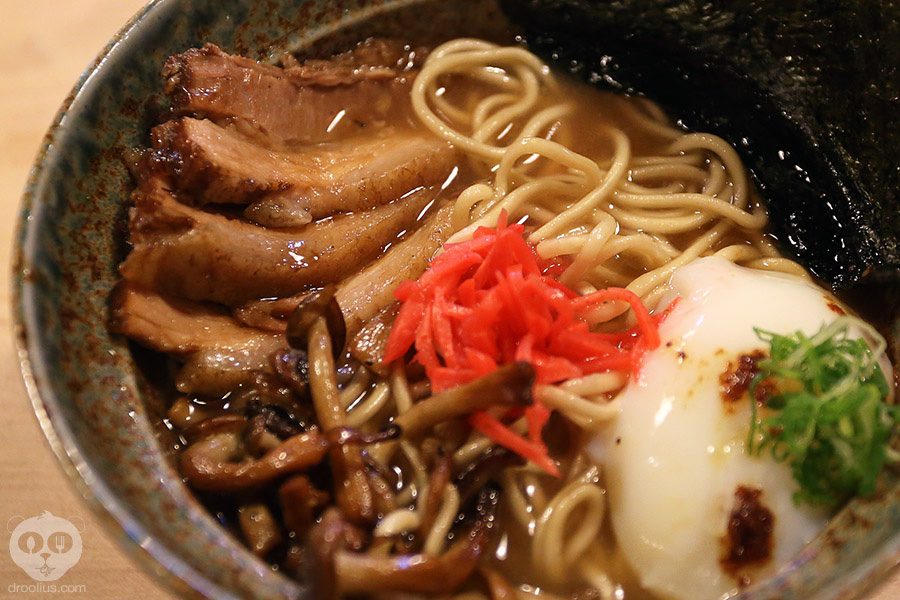 (click image to enlarge)
Kappo Ramen – house made noodles, pork broth, pork belly, enoki mushrooms, poached egg, pickled ginger, green onion, nori.
A closer look shows that the noodles are a little thicker than standard (store bought) ramen and the pork belly is sliced into thicker pieces. I really like that they are using a poached egg instead of a hard or soft boiled egg. Knowing these guys, the egg is probably cooked sous vide, and gives maximum egg drool action.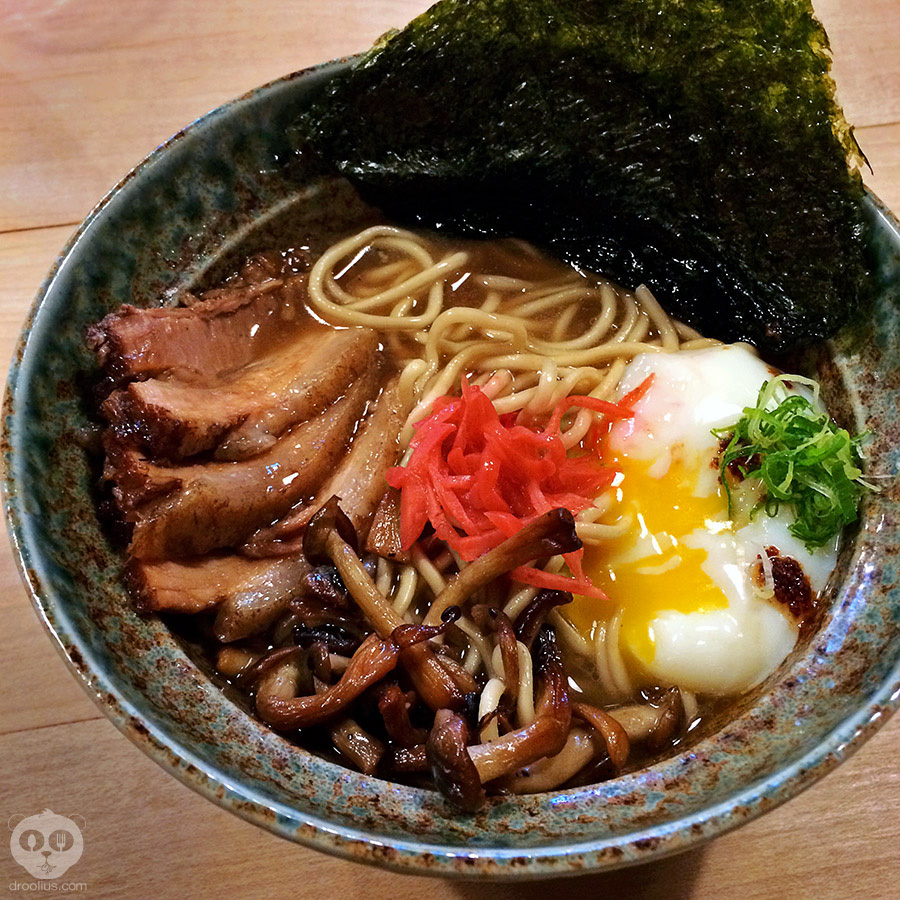 (click image to enlarge)
The mandatory egg drool photo via iPhone. Pop that egg and make #eggdrool (my favorite hashtag I created on Instagram).
I was told by the team at Kappo that their Ramen would be served whenever it got really cold outside. With the Florida winter season around the corner, hopefully it will be available soon. While the recipe is still being locked down, what you see here may appear slightly different than what is served depending on availability of ingredients and how they finalize their Ramen. For now stay tuned to Kappo's website, Facebook page, or Instagram to hopefully get a bite of this great bowl of Ramen.

Words and photos by Julius Mayo Jr.
Content and photos © Droolius.com 2015


p.s. This is NOT a sponsored post.


More from Kappo at East End:
• Kappo's Omakase dinner is one of Droolius' Top 25 Food & Most Memorable Meals In 2014
• Kappo's chefs at First Kamayan Filipino Feast In Orlando


For more bowls of hot soup in Orlando, check out Droolius' Guide To Asian Noodle Soups in Orlando – Ramen, Pho, & More