Raglan Road is going BIG for their 10th anniversary celebration and recently held a 'Master Chef' Cooking Video Contest for a chance to win a trip to Ireland. Video submissions were posted on Youtube and after judging, five winners were selected and recently announced. They will be flying to Ireland this week where they will get to cook with the restaurant's celebrity chef, Kevin Dundon. Chef Kevin is based in Ireland and makes trips to Raglan Road Irish Pub & Restaurant in Orlando, FL a few times a year. On this trip, he gets to show contest winners his part of the world.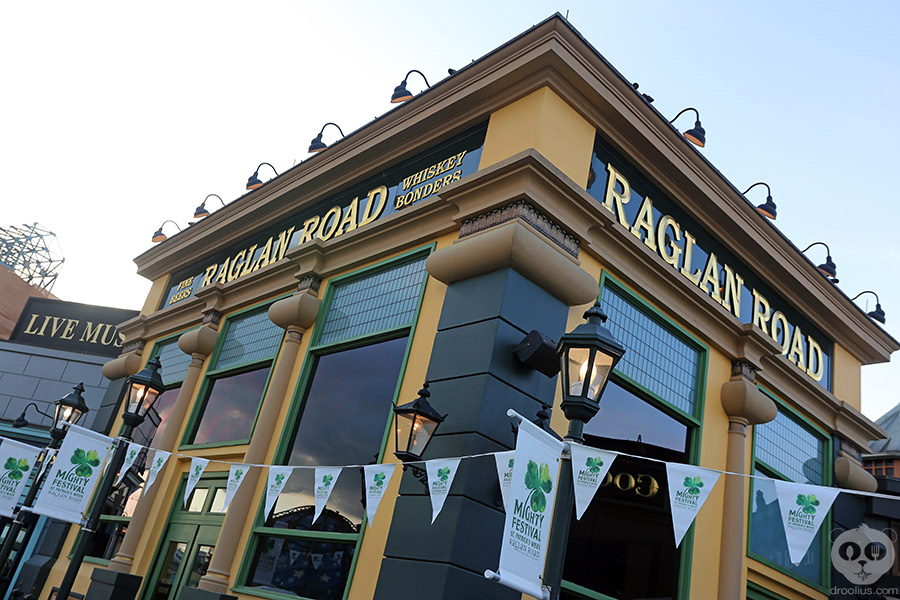 (click image to enlarge)
The five-day trip is packed with sites, food, and a cooking session at Chef Kevin's famous cooking school. The winners will fly into Dublin to experience sites including Guinness Storehouse, Ballyminane Mills, Danescastle Fruit Farm, Hook Head Lighthouse, Loftus Hall (on the Hook Peninsula, Wexford is the most haunted house on Ireland), a commercial fishing boat tour as seen in Chef Kevin's 'Back to Basics' TV show and more. There's of course many food stops and meals along the way, including dinner at L'Ecrivain Restaurant, a Michelin star Restaurant, hosted by owner award winning Chef Derry Clarke (one of the Master Chef judges). What an eventful itinerary to experience!
In addition to the winners going to Ireland, Raglan Road has invited a few select members of food media to attend as well to document this trip. I'm very excited to announce that I am one of them and I'm going to Ireland! This is my first trip to Europe and it can't be to a better place to start. My last name and part of my family roots are from Ireland, so this will be a great experience for me personally as well. I'm looking forward to joining the contest winners and fellow media in this once in a lifetime trip. You can keep up with all of the action on social media channels listed at the end of this post.
Huge congratulations to all of the cooking video contest winners. Their Irish dishes edged out many video submissions and make me hungry. Check out their video submissions below…
Raglan Road Master Chef Cooking Contest Video Winners:
Janice Epaillard of Mount Dora, Florida


Heather McBroom Walker of Scottsdale, Arizona


Linda Rohr of Darien, Fairfield County, Connecticut


Aaron Van Swearingen of Winter Park, Florida


Colleen Kerney of Orlando, Florida

I'm very excited for this trip and can't wait to get to Ireland with our group for a taste of authentic Irish food and culture. 
For on-the-go coverage of this trip starting on Thursday, May 21st until Tuesday, May 26th follow my social media channels for photos, videos, and updates:
Instagram: @Droolius
Twitter: @Droolius
Facebook: /DrooliusBlog
Snapchat: Droolius
Follow our trip with #RaglanRoadTrip

Words and photo by Julius Mayo Jr
© Droolius.com 2015