The highly anticipated STK Orlando officially opens today for dinner at Disney Springs. Described as a modern steakhouse with the ambience of a sleek lounge, this two-level steakhouse with more than 14,000-square-foot is one of the largest STK restaurants in the world. The kitchen is led by Executive Chef, James O'Donnell, who brings over two decades of culinary experience to STK.
(image courtesy of STK)
Chef James O'Donnell has led kitchens from Los Angeles to Jacksonville, with stops in between as executive chef of Michael Jordan's Steakhouse in the Mohegan Sun Casino in Connecticut, and director of culinary operations for Cornerstone Management and Consulting, to name a few. He brings that experience to STK Orlando where he oversees two kitchens on this multi-level restaurant. What does Chef O'Donnell have in store for STK's newest location? What tips can he give us on steaks and cooking them? Let's find out…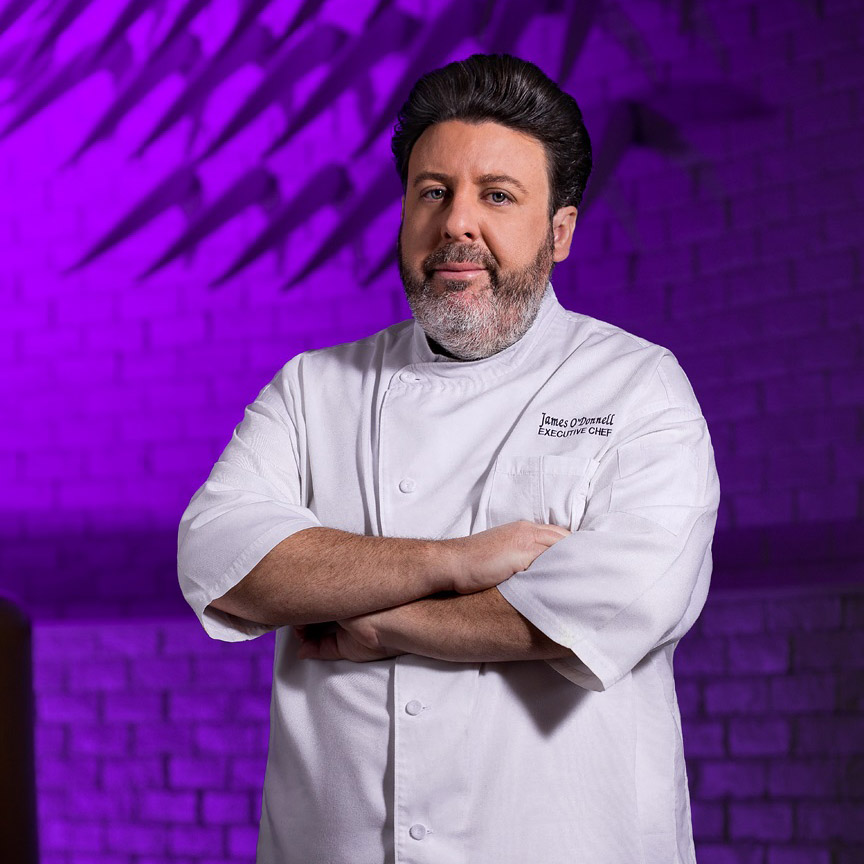 (image courtesy of STK)
Meet James O'Donnell, Executive Chef of STK Orlando at Disney Springs.
What's your favorite cut of steak?
Chef James O'Donnell: I prefer ribeye steaks cooked on the bone for their rich marbling and intense beef flavor. I usually purchase a double cut steak, cook it medium rare and slice it for the family to share.
What is your favorite side dish to cook with steak?
Chef James O'Donnell: It depends on the season! For the spring, my favorite is asparagus. I prepare it very simply; grilled and served with Meyer lemon, sea salt, and extra virgin olive oil. I am looking forward to summer and all the sweet corn that will be available. In my opinion, sweet corn is such a great addition to any steak whether it's grilled, creamed, or turned into a quick relish it always compliments it perfectly.
With your long lineage of heading up kitchens for steakhouses, what can you bring to the Orlando dining scene?
Chef James O'Donnell: I look forward to bringing STK's high-energy atmosphere to Orlando. We're going to bring top-notch food and beverage, impeccable service and an energetic vibe. My team and I will focus on delivering this every day, first and foremost. In addition, we are really excited about utilizing the areas local Florida produce and amazing seafood, where possible.
Are there any new trends at steakhouses that you've see develop over the last few years?
Chef James O'Donnell: I don't know if it is considered a trend or just the right thing to do, but I see more attention being paid to seafood and vegetables. In the past, a lot of steakhouses have not used the seasons to their advantage. At STK, we make seasonal changes to our menus four times a year. This gives us the opportunity to utilize product sourced locally when it is at its peak.
Besides salt and pepper, what is another key component to seasoning a steak?
Chef James O'Donnell: Ingredient-wise, I think butter is essential. You only need a little bit as the steak is cooking for added flavor and moisture. My other key "ingredient" is patience. I think it's probably the most important part of cooking a steak. To make sure everything comes out perfectly, a cook should have the patience to:
…Allow the meat to come to room temperature before grilling.
…Ensure your heat source is correct.
…Allow the meat to caramelize, don't try flipping it a bunch of times (get that crust on one side, then flip it).
…Allow your steak to rest before cutting in to it. (Sometimes up to 10 minutes!)
What's the most underrated cut of beef that is great cook with?
Chef James O'Donnell: Hanger steak is one of my favorites, though I do feel that sometimes it's considered underrated. All it needs is to be cooked in a hot pan to medium rare and sliced against the grain. Add some caramelized onions and red wine sauce… delicious.
What's your favorite cocktail to pair with the steak?
Chef James O'Donnell: Bourbon is my go to. At STK I love to pair my steak with our "Not So Old Fashioned" cocktail, which is whiskey-based. In the summertime, I prefer a beer. I have become a fan of Crooked Can Brewery in Winter Garden. I live about 20 minutes away and have enjoyed every one of their beers so far.
What is your favorite city to travel to eat?
Chef James O'Donnell: Definitely New York City – it has it all.


Thank you for the interview, chef. It's great to see the use of local Florida produce and seafood where possible. All this talk about food has left me starving for a steak paired with a bourbon Old Fashioned, my favorite!
STK Orlando Grand Opening
Last night was STK Orlando's Grand Opening and photographer Kristine Young stopped by the event to get a taste of the food and cocktails for us. The photos catch a small glimpse of the new space, including its rooftop dining and scenic views. There's so much more to experience in person and we can't wait to sit down for a dinner.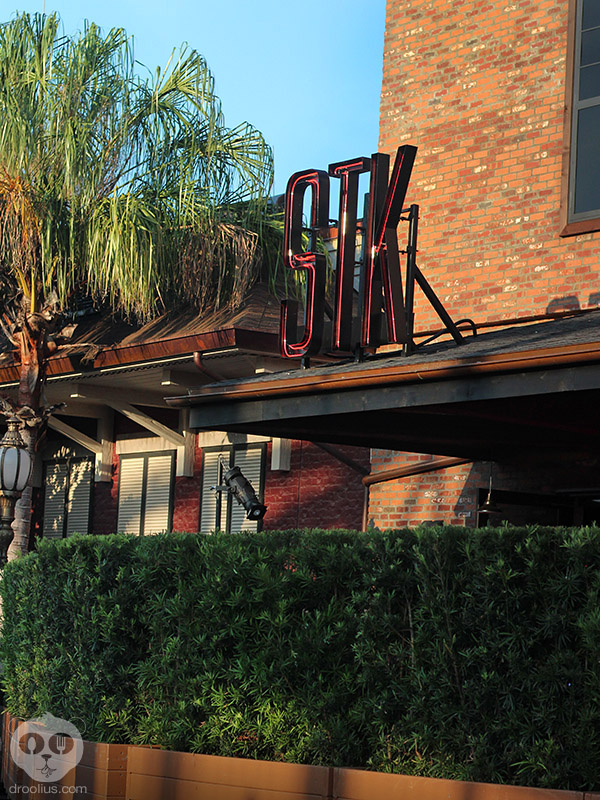 (click image to enlarge)
(click image to enlarge)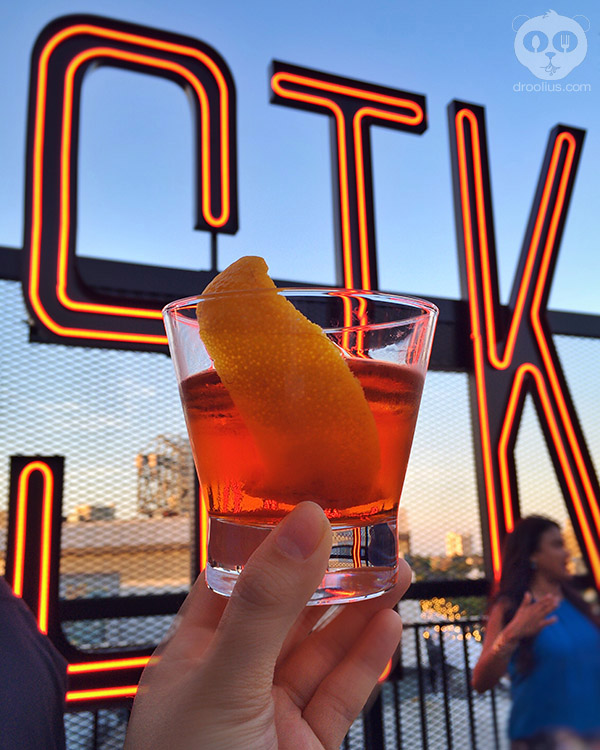 (click image to enlarge)
SMOKESHOW – Don Julio Tequila, mesqual, Aperol, Carpano Antica Sweet Vermouth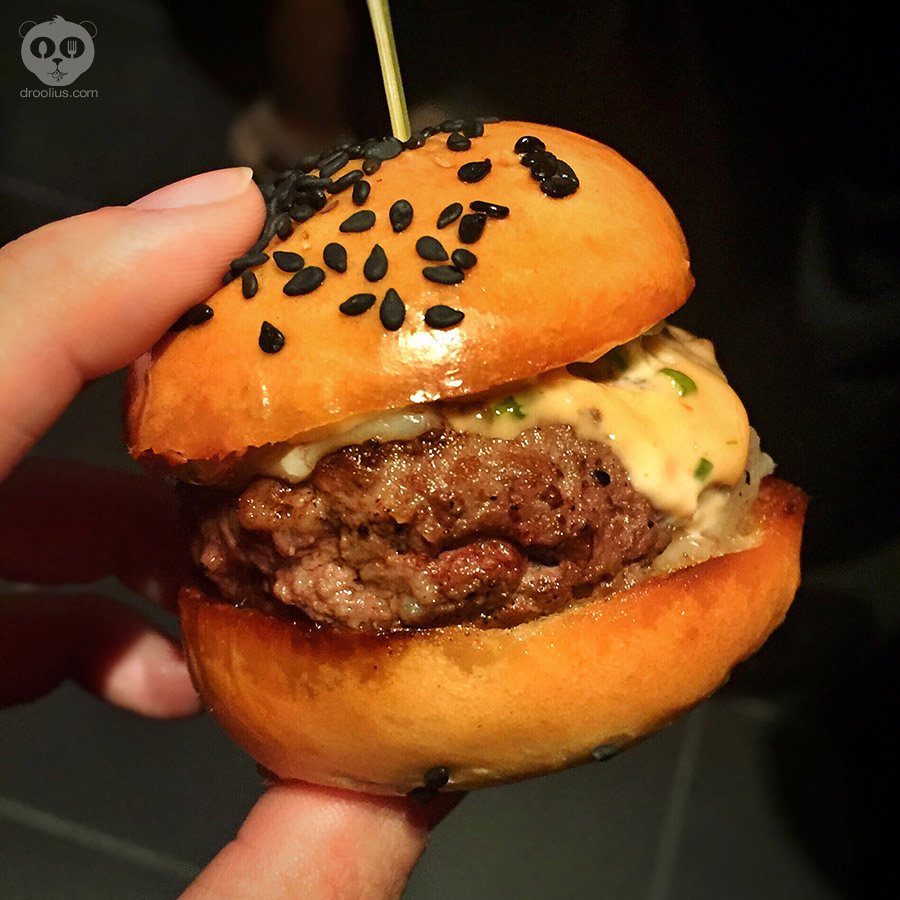 (click image to enlarge)
Lil' BRGR
These Lil' BRGRs aka burger sliders were popular among guests and was the favorite of fellow food blogger, CarlosEats.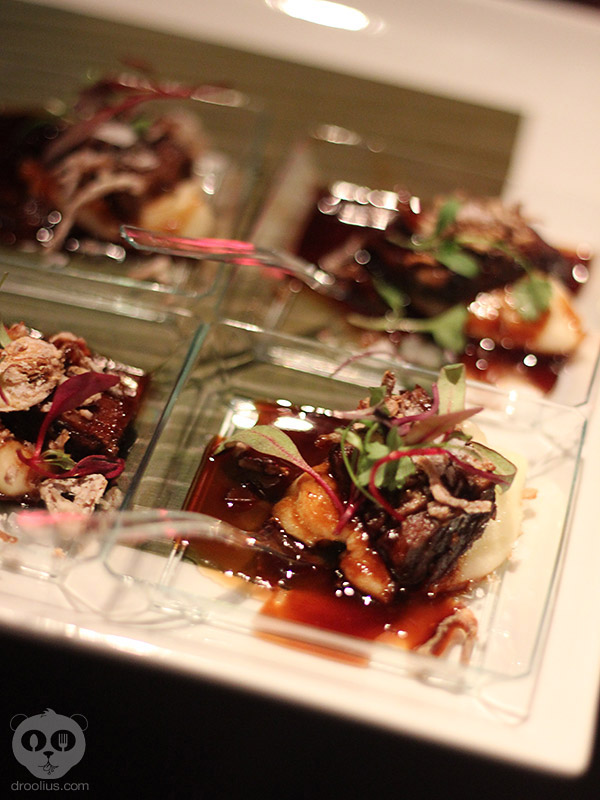 (click image to enlarge)
Braised Short Ribs with horseradish mashed potatoes
For Kristine, her favorite was this short rib dish which she describes: "The short rib was heavy and it has mashed potatoes underneath it too but the horseradish cream cut it and it was so well-balanced."
(click image to enlarge)
Ahi Tuna teriyaki on avocado mash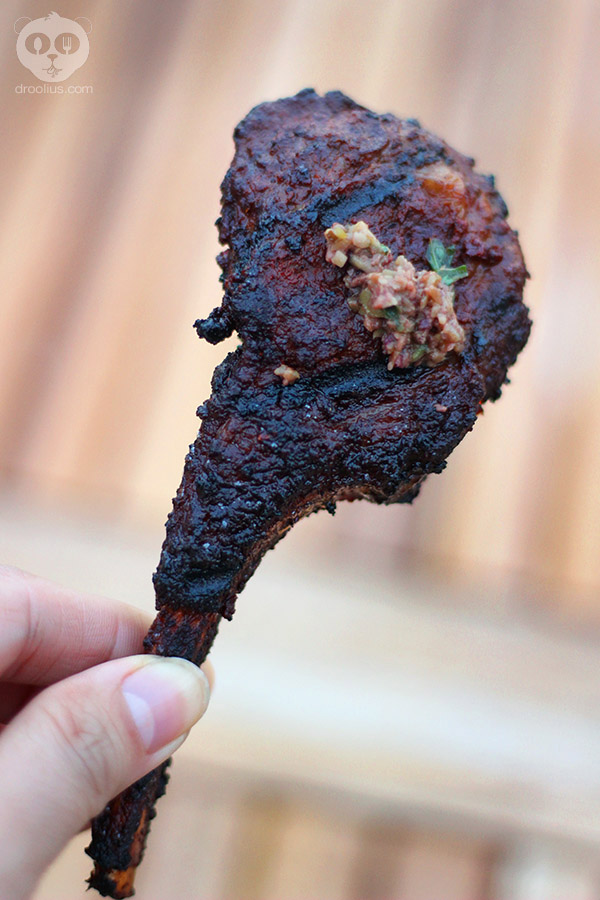 (click image to enlarge)
Chili-Rubbed Lamb Chops
(click image to enlarge)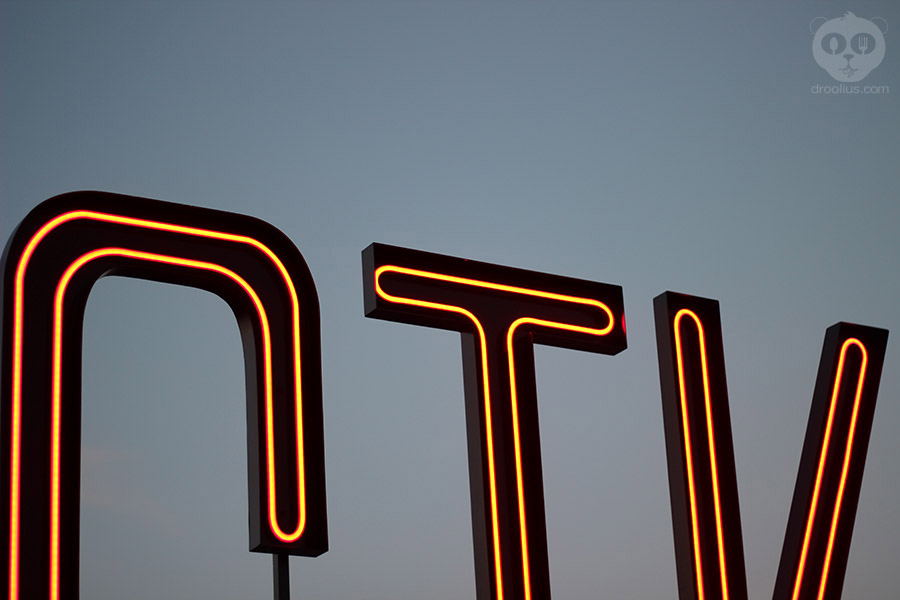 (click image to enlarge)
(click image to enlarge)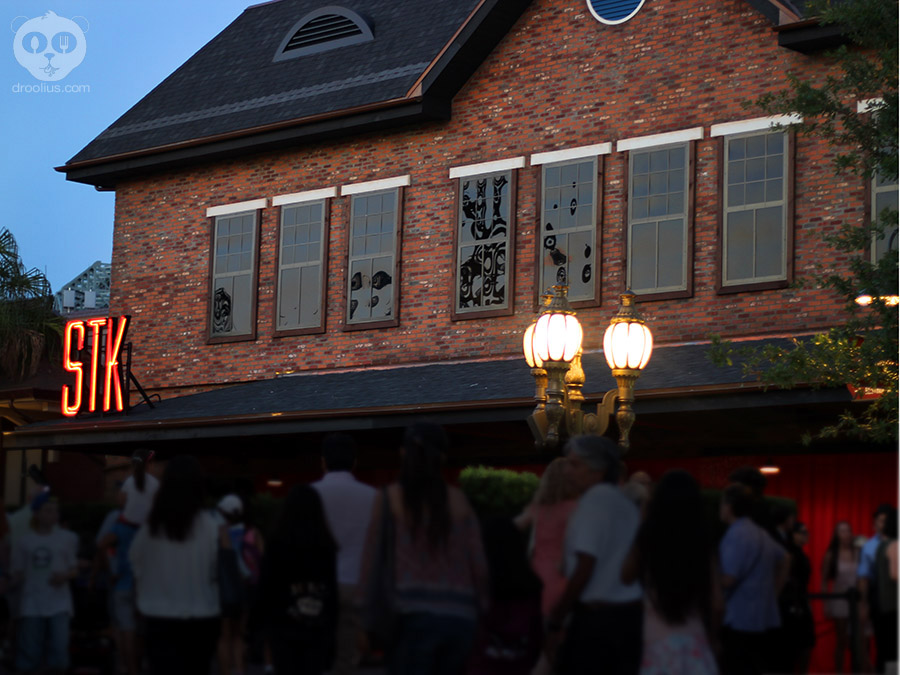 (click image to enlarge)
STK Orlando opens its doors today for dinner and lunch is expected to begin on May 31st. See website below for more details and reservations.


STK Orlando
Disney Springs
1580 E. Buena Vista Drive
Orlando, FL 32821
website

Words by Julius Mayo Jr.
Photos by Kristine Young
All content and photos © Droolius.com 2016


Disclaimer: Droolius.com was invited as media to attend this event. I was not compensated to write this post and all opinions are always my own.