Words and photos by Kristine Young
The chance to try Orlando's best has arrived yet again, with even more to offer than previous years. Visit Orlando's Magical Dining Month starts back up on August 29th for it's 11th year, and will last until October 2nd. This year 96 restaurants will be participating in the program and 26 of them are new additions to the Magical Dining community; The most contribution the program has seen since it's start. A full list of participating restaurants can be found at http://www.visitorlando.com/magicaldining/restaurants. Guests will be able to enjoy three course pre frixe dinners for $33 from participating restaurants. The best part? A dollar from each meal will be donated to The Russell Home for Atypical Children, the first non-profit institution in the country to provide a home atmosphere with a family structure for special needs children and 'child-like' adults.
As always an eclectic mix of restaurants from all over town will be participating, allowing everyone a chance to enjoy menus from their favorite local restaurants. This year's features will be especially noteworthy, as some of Disney Springs' new openings will be participating as well. Local favorite, The Ravenous Pig, will also be back for Magical Dining Month for the first time in 5 years! I got to represent #TeamDroolius for Rav Pig's Media Preview Dinner and had a wonderful experience.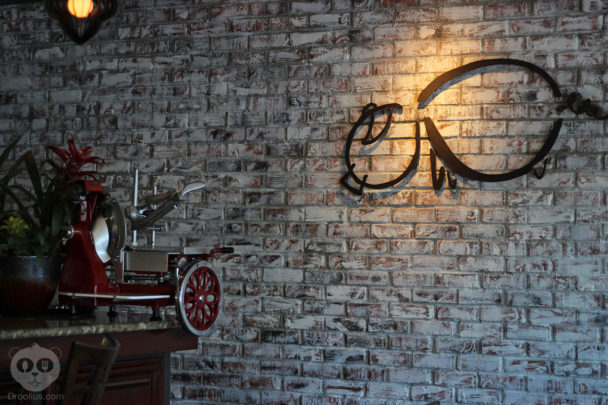 Ravenous Pig's Magical Dining Menu offer's their most popular selections, along with some seasonal plates for those wanting to try something new. Guests will choose one dish per course and their menu will have two options for appetizers, three options for entrées, and two options for dessert. Photos of each menu item will be down below, along with it's descriptions.
CHOICE OF APPETIZER

Gatherer Salad – Artisanal lettuces, avocado, pickled beets, radish, goat cheese, pistachios, and herb vinaigrette
A simple yet classic interpretation of why Ravenous Pig continues to be a fan favorite. Refreshing greens from Ocala are paired with meaty avocados and goat cheese and brightened with the champagne vinegar and beets. A great option for those who are prepping their stomachs for more to come.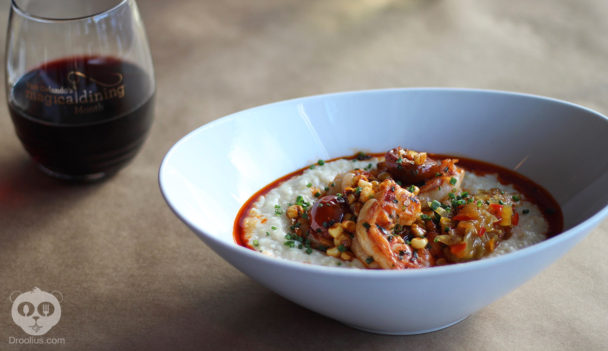 Shrimp & Grits – Cape Canaveral shrimp, Anson Mills grits, green tomato chutney, and chorizo oil
I have gone back to Rav Pig multiple times for this specific dish, and was reminded again why I love it so much. The grits are cooked perfectly, delectably creamy, and topped with plump shrimp. Tag along a kick from the chorizo oil, tartness from the chutney and the dish is complete.
CHOICE OF ENTRÉE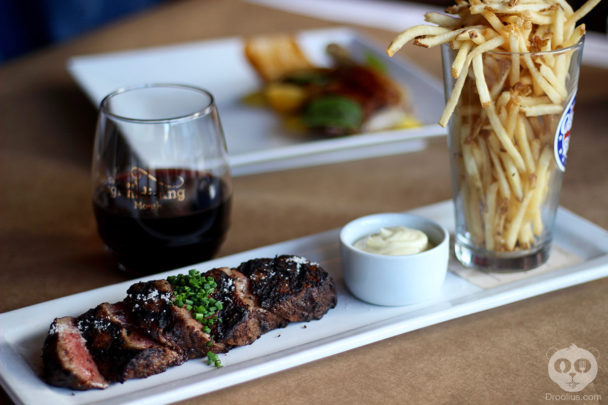 Steak Frites – Porcini marinated certified angus NY strip, truffle fries, and garlic aioli
Ravenous Pig's famed entrée also stars on the pre fixe menu, and I was not surprised to see the best-seller presented in front of half of the invitees…including myself. The grilled Seminole beef was cooked to my liking (I requested medium-rare) and left my palate with a hint of porcini fragrance due to the rub. A great option for any meat lover.
Duck Leg – Abruzzi rye berries, Seminole pumpkin purée, roasted braeburn apples, mole, and ginger oil
As the dishes started to arrive, beautiful plates brushed with chocolate mole were presented as the second course. Unfortunately, I did not get to try the poultry option, but it looked and smelled the part.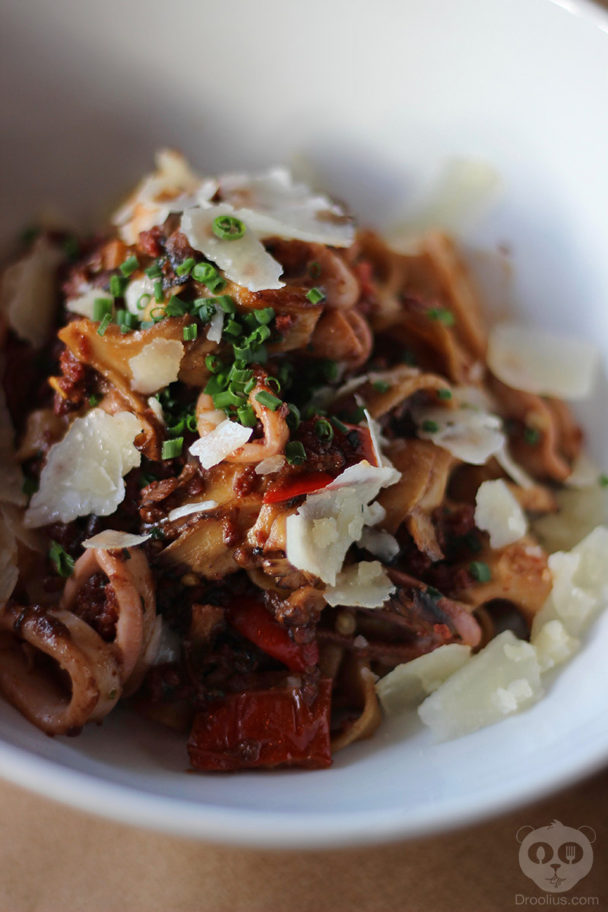 Porcini Tagliatelle – Salumi Bolognese, braised squid, charred peppers, maitake mushrooms, and parmesan
I got to have a bite of the seasonal pasta dish and liked how the house-cured meats added depth to the Bolognese sauce.
CHOICE OF DESSERT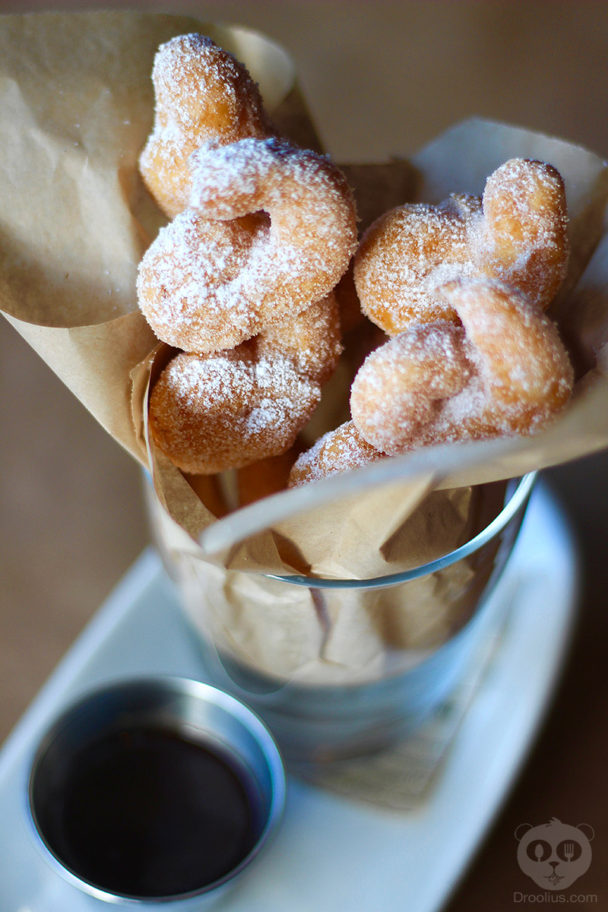 Pig Tails– Warm cinnamon-sugar tossed fritters and served with a chocolate espresso sauce
Opt for the pig tails if you're in the mood for a light, fluffy, churro/funnel cake-esque dessert. It's no surprise as to why this is a crowd pleaser!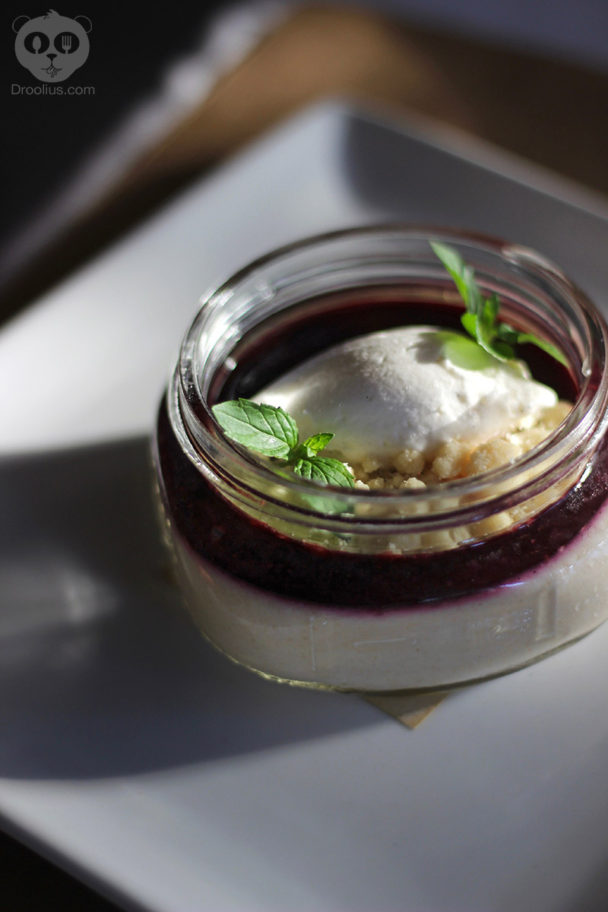 Panna Cotta – Peanut butter, blackberry jam, milk crumble, and rum Chantilly
Lucky for me everyone got full and I got to have around 3 servings of my favorite dessert of the night. If you're a fan of panna cotta, this dessert has your name written all over it. The crumble adds the perfect crunch to the smooth and velvety texture of this creamy dessert.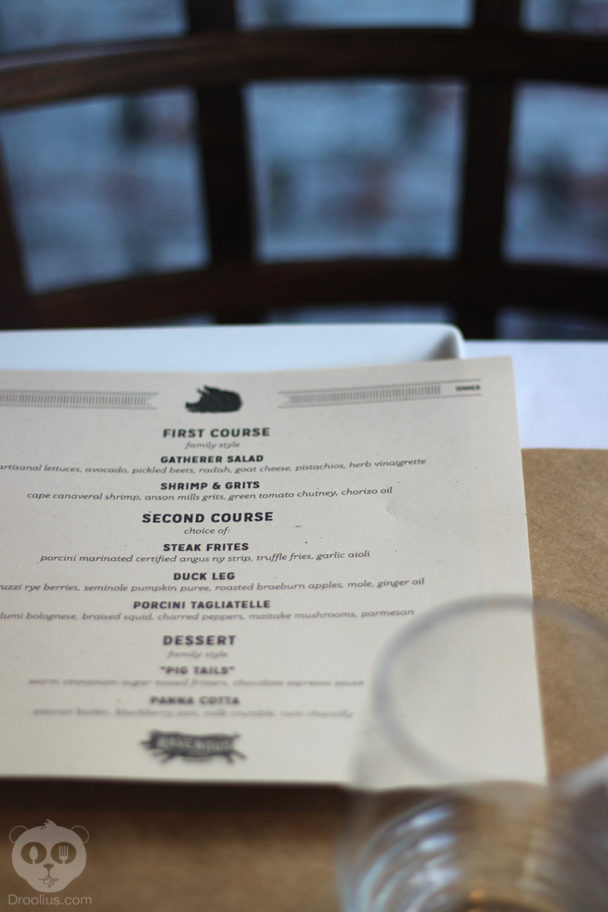 If you have not been able to make it to The Ravenous Pig, I think this would be a great opportunity to try their signature dishes and see what the hype is all about. If you have frequented this establishment, then you know that this deal is hard to pass up. Magical dining month lasts till October 2nd, and you can find a list of restaurants that are participating on Visit Orlando's website.
The Ravenous Pig
1234 N Orange Ave
Winter Park, FL 32789
(407) 628-2333
theravenouspig.com
Find a full list of: Visit Orlando's Magical Dining Restaurants
Magical Dining Month
Preview week: August 29-Sept 9
Magical Dining Month: September 10-October 2
More information: www.visitorlando.com/magicaldining
Words and photos by Kristine Young
All content and photos © Droolius.com 2016

Disclaimer: Droolius.com was invited as media to attend this event. I was not compensated to write this post and all opinions are always my own.