It's hard to believe I started this blog 7 years ago. A project created to showcase my photography has turned into a brand, with opportunities to travel and also teach food photography. Speaking at conferences and teaching how to photograph food has become a regular occurrence in the past year. We hosted our first Capture the Bite workshop which was a success with food and travel influencers at Disney World. We have more photography workshops planned in the near future and those will be announced as details unfold. Ok enough reflecting, let's get to the food!
To celebrate this occasion we stopped at Jollibee, a Filipino fast food restaurant from the Philippines, for lunch with the family and ended with Halo Halo for dessert. No better way to celebrate than sharing this nostalgic Filipino dessert with my family who was in town for my uncle's 90th birthday celebration and a mini-family reunion.
"Halo Halo" means "mix mix", which is what you do when eating this dessert. Ingredients include sweet beans, jellies, coconut jelly, fruits, covered with shaved ice, evaporated milk, and topped with flan and ube ice cream. I'm not sure of all the exact ingredients at Jollibee because so many variations of Halo Halo. I just know it tastes good and I crave it, especially during the summer.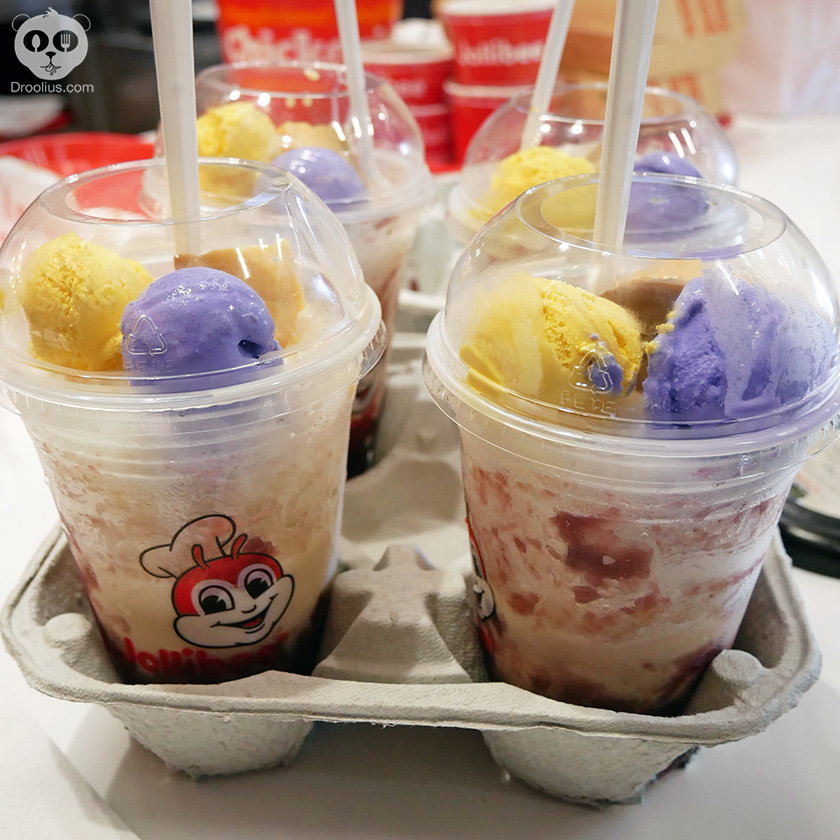 Check out Jollibee at 11884 Atlantic Blvd, Jacksonville, FL 32225 for Chickenjoy, Pancit Palabok, burgers, Filipino-style spaghetti and of course Halo Halo. I'll post photos in another blog post.
As far as the blog is concerned, its being updated and more content is on its way. BIG thank you to all the long time readers! It's been a journey with this blog, especially getting it up and running during the past 8 months. More food and travel is just around the corner and I can't wait to share it in a few weeks.
As always, catch daily updates on social media channels, especially on Instagram @droolius.
Words and photos by Julius Mayo Jr.
All content and photos © Droolius.com 2017