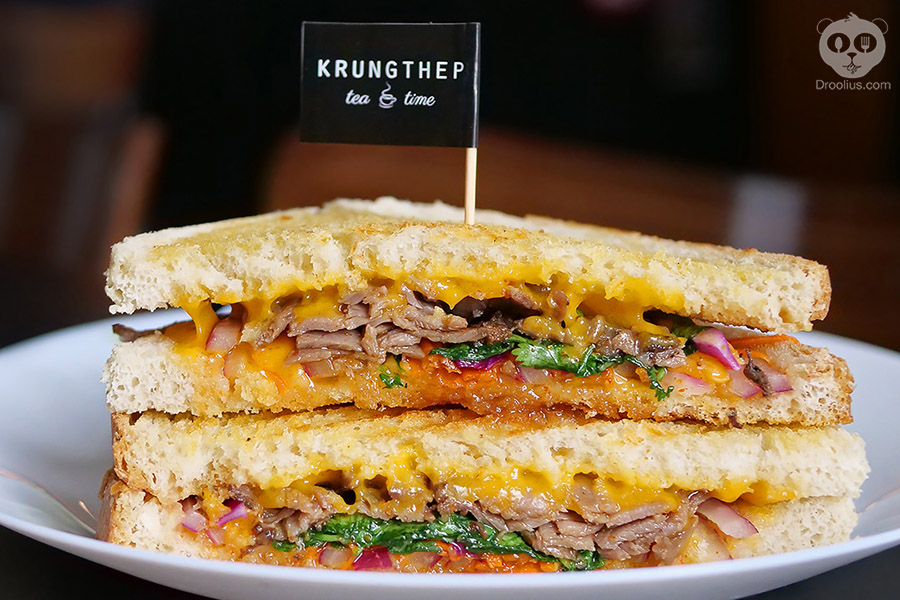 KrungThep Tea Time is one of my favorite restaurants in Orlando, FL and they have recently announced there are opening in Atlanta! Krungthep offers a Thai twist on sandwiches, an extensive list of tea options and awesome desserts!

The photo above is one of my favorites sandwiches in Orlando called the 'Thaiger is Crying' with marinated beef, veggies, cheddar and spicy "Jaaw" Sauce. It's really great to experience Thai flavors you would normally have in a dish, but in sandwich form.


Another favorite here is the dessert 'Kingdom of Siam' brick toast with homemade Thai tea ice cream. The buttery pieces of brick toast are lightly sweetened with sweetened condensed milk and powdered sugar. Overall a balanced sweetness and very enjoyable.

I can't wait to have these two dishes along with all the other treats on their menu! Word on the street is they'll be in Atlanta possibly in September? We'll see and hopefully is sooner than later.
Words and photos by Julius Mayo Jr.
Content and photos © Droolius.com 2020