One year has passed since the world was shocked when actor, car guy, and humanitarian, Paul Walker passed away in a fatal automobile accident. Even today, it's hard to believe that the tragic event happened a year ago and has left many fans of Paul Walker saddened (including myself). This especially had an impact on the fans of the movie series, The Fast & The Furious, and us car enthusiasts can only look ahead to see what will happen to Walker's character, Brian O'Connor, for the seventh movie installment of the Fast & Furious franchise. Furious 7 will be released in April 2015. I wrote a blog post last year about eating a "Tuna on white, no crust" sandwich in honor of Paul Walker's passing and continued the tradition this year.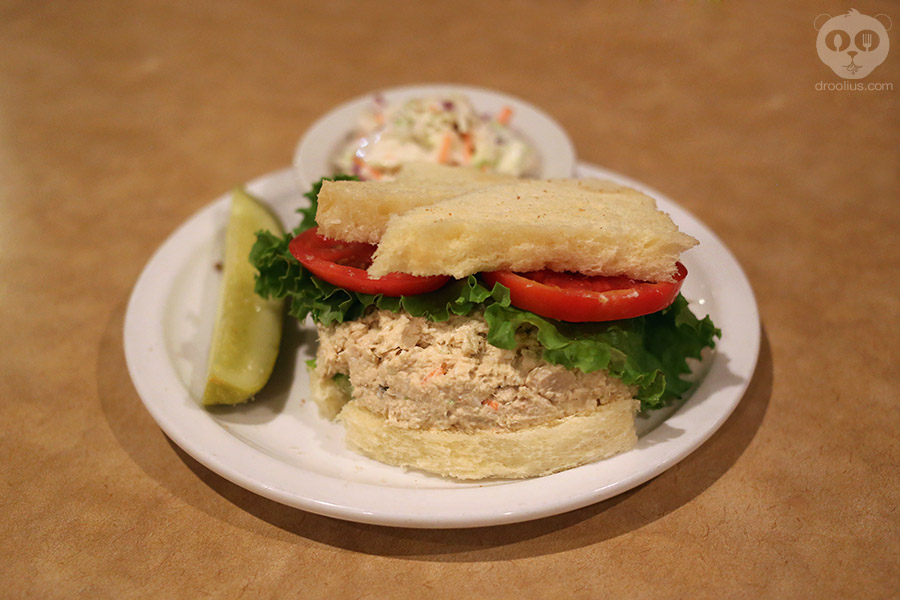 (click image to enlarge)
Today's "Tuna on white, no crust" sandwich served with a pickle and cole slaw.
I try to eat local as much as I can, but it's actually hard to find a local restaurant that's serves a tuna sandwich on regular white bread in Florida. Let's just say I found a deli tonight that served it up well and it was a good tuna sandwich.
If you're wondering why eating a "Tuna on white, no crust" sandwich matters, the following dialogue from a scene from the first movie, The Fast & The Furious, has made this tuna sandwich iconic with Walker's character, Brian O'Connor…
Mia: Tuna on white. No crust, right?
Brian: I don't know. How is it?
Mia: Every day for the last three weeks you've been coming in here and you've been asking me how the tuna is. Now, it was crappy yesterday, it was crappy the day before and guess what? It hasn't changed.
Brian: I'll have the tuna.
Mia: No crust?
Brian: No crust.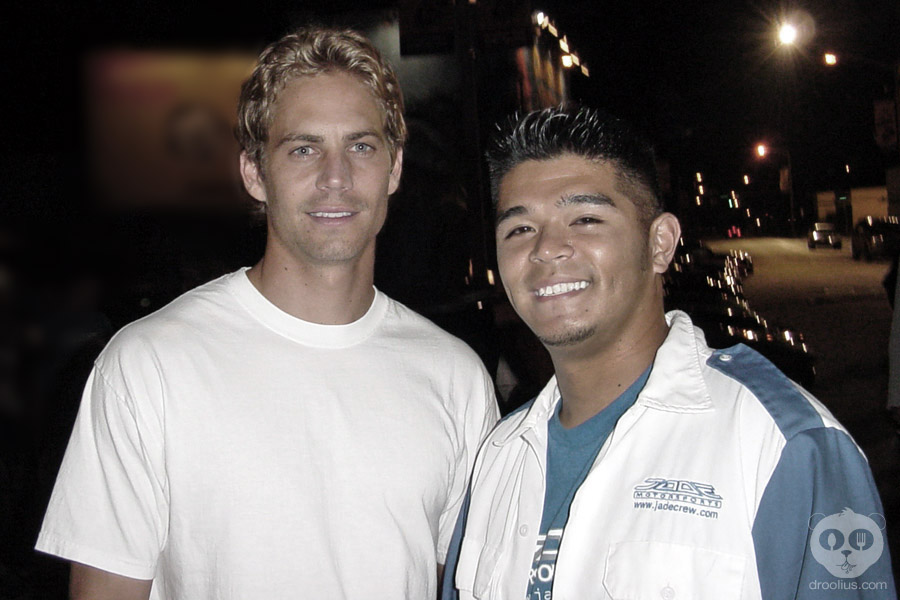 (click image to enlarge)
As mentioned in my 2013 blog post, I worked as background for the second movie, 2 Fast 2 Furious, when it was filmed in Miami. I was there with my car club, Jade Motorsports, with our cars and our team filming as background extras back in 2002. A time when hooking up our cars and eating together as a team was all that mattered to us. To meet Paul Walker and hang out with him on set was an honor, showing us he was just a car guy like all of us.
After Paul Walker's passing, an outpour of sharing stories about his acts of kindness to strangers and his work of his organization, Reach Out World Wide was widely spread. ROWW is "a network of professionals with first responder skill-sets who augment local expertise when natural disasters strike in order to accelerate relief efforts" according to their website. They are always accepting donations, so please donate on the website if you are able to help support the cause and help those in need suffering from natural disasters: www.roww.org
I'll continue the tradition next year and have another "Tuna on white, no crust" in remembrance of Paul Walker. Since it's a challenge to find one in a restaurant, maybe I'll just make my own sandwich next year and share it here on the blog. If anyone has a good recipe for tuna salad, let me know in the comments below.

Words and photos by Julius Mayo Jr.
Content and photos © Droolius.com 2014