I've been attending the Epcot Food and Wine for 10 years now and there has been a progressive shift towards bolder flavors and a few more spicy dishes at the marketplaces in the World Showcase. Years ago, the festival's food seemed to play it safe with any strong flavors from spices or any level of spicy heat. However now, you can find a number of dishes that have a spicy kick to wake up your senses.
(click image to enlarge)
It's great to taste the different spices used in dishes from around the world. While the use of certain spices doesn't always mean spicy, there are a few international marketplaces in the festival that have more of a kick of heat than others. While no dish will set your mouth on fire, there are a few that have more of a spicy bite. If you like to eat spicy food, here's a list of dishes you might enjoy.
*The order of the dishes are according to heat level, from spiciest dish to least.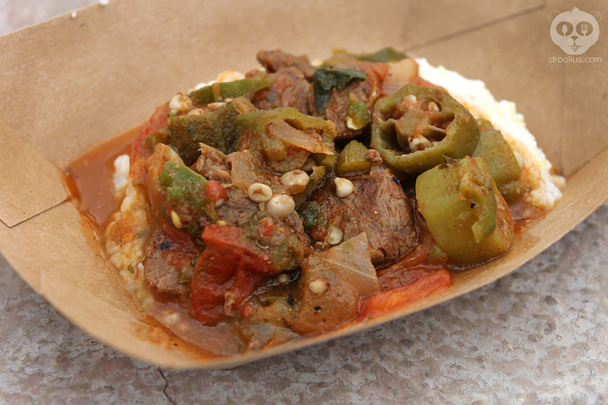 (click image to enlarge)
Africa
Berbere-style beef with onions, jalapeños, tomato, okra and pap
To me, this was the spiciest dish of the festival. The combination of African spices and jalapeños give the beef and vegetables an enjoyable spiciness that is up front and lingers for a little.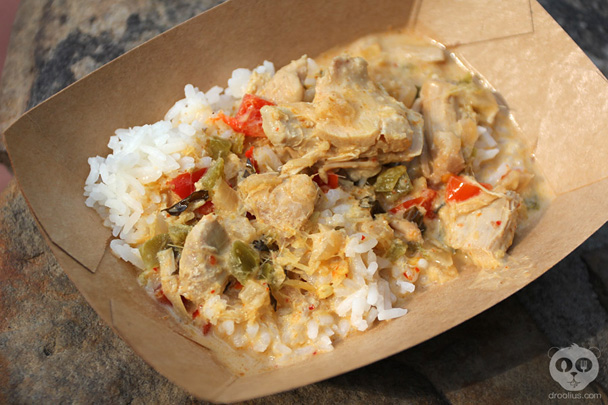 (click image to enlarge)
Singapore
Lemongrass chicken curry with coconut and jasmine rice
This dish I really liked with its spiciness, the flavors from the blend of spices making up the curry, the rich coconut milk flavor, and the brightness of the lemongrass. Overall a very balanced dish. While I thought this was a medium-to-hot level of spiciness, a guy beside me said it was way too spicy for him and he does not deal with spicy that well. Keep that in mind when trying the top dishes on this list.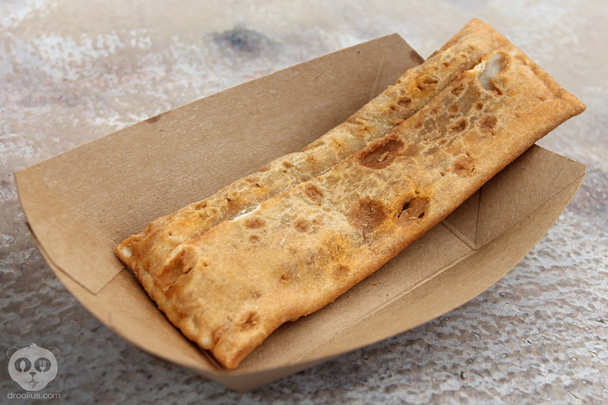 (click image to enlarge)
Africa
Spinach and paneer cheese pocket
A vegetarian dish, the spinach and cheese pocket packed some flavor and heat.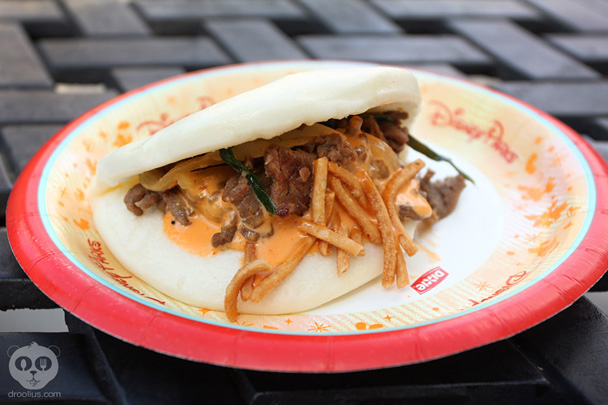 (click image to enlarge)
China
Mongolian beef in a steamed bun
The spicy element to the dish was the spicy sauce on top. The beef was flavorful but not spicy.
(click image to enlarge)
South Korea
Kimchi dog with spicy mustard sauce
This was a mild dish in heat level. The Kimchi hot dog itself had a nice blend of spices for flavor with a touch of heat. The slaw and spicy mustard gave it more of a balance than adding to the overall spiciness. Definitely one of the new dishes to try this year.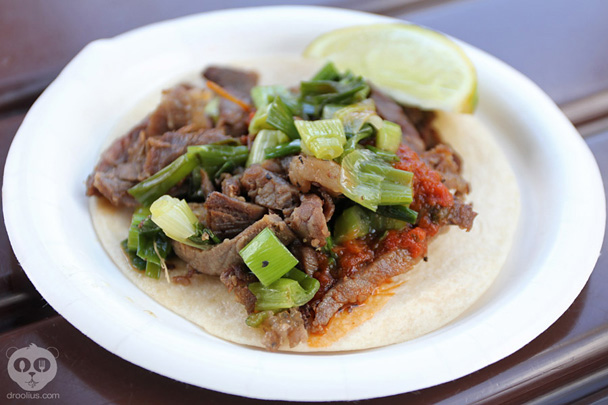 (click image to enlarge)
Mexico
Taco de ribeye with salsa de chipotle
The touch of spicy mild heat comes from the salsa de chipotle. The ribeye was seasoned with flavor, but not spicy.
(click image to enlarge)
Japan
Spicy hand roll (tuna and salmon with chili pepper, soy sauce and sesame oil topped with Kazan Volcano sauce)
The spicy tuna and salmon have chili pepper mixed in, but nothing too spicy. Very mild in heat, just enough to notice there's some chili pepper in there.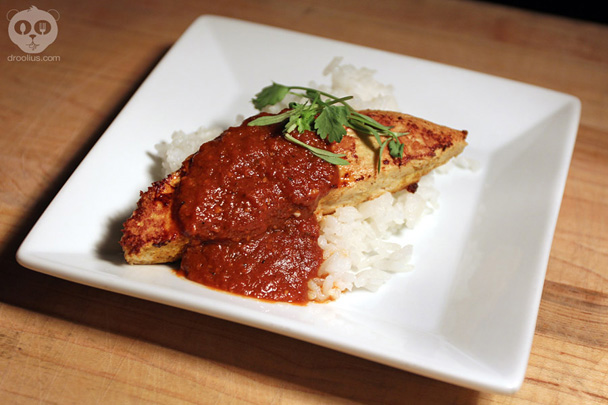 (click image to enlarge)
Terra
Trick'n chick'n curry with basmati rice featuring Gardein™ chick'n breast
The curry sauce in this vegetarian dish gives it bold flavors with a touch of spicy heat. It's a mild heat level that elevates this "Trick'n Chick'n" which has the texture of chicken, but completely a vegetarian dish. A good dish to try for just the flavors of the curry alone.
(click image to enlarge)
Mexico
Mango-Habanero Margarita
This mango margarita has a very mild and slow burn that you feel after taking each sip. The spicy note hits a little later, but the flavor of tequila is up front.


There's less than two weeks left for the 2013 Epcot International Food & Wine Festival which ends on November 11th. If you plan to go back, try out some of the spicy dishes above and let me know which level of heat you enjoyed in the comments below. One important tip I can give you for the festival: If you can go on a weekday, you will experience shorter lines and can eat through this spicy list fairly quickly.

More Epcot Food & Wine Festival posts:
2013 Epcot Food & Wine Festival Intro & Droolius' Top 5 Picks
2012 Epcot Food & Wine Festival – New Dishes & Twists on Favorites
2012 Epcot Food & Wine Festival Intro & Droolius' Top 10 Food of 2011
Epcot Food & Wine Festival – 2011 Intro & Droolius' Top 10 Food of 2010
Epcot Food & Wine Festival 2010 – Droolius Highlights
Epcot Food & Wine Festival – 2010 Intro & Droolius' Top 10 Food of 2009
Food & Wine festival – A continuation of 2009 Food, Wine & Beer

Words and photos by Julius Mayo Jr.
Content and photos © Droolius.com 2013