Food, Planes, and Automobiles was the scene at the Jetport Food and Wine Party 2011. The event was hosted by the Bocuse d'Or USA Foundation which is led by renowned chefs Daniel Boulud, Thomas Keller and Jerome Bocuse. The event took place at a private jet hangar at Kissimmee Gateway Airport, which was "transformed into a South Beach inspired nightclub" for the party on Saturday April 9th, 2011. The event raised funds for the Bocuse d'Or USA Foundation, Special Olympics Florida and The Arnold Palmer Children's Hospital.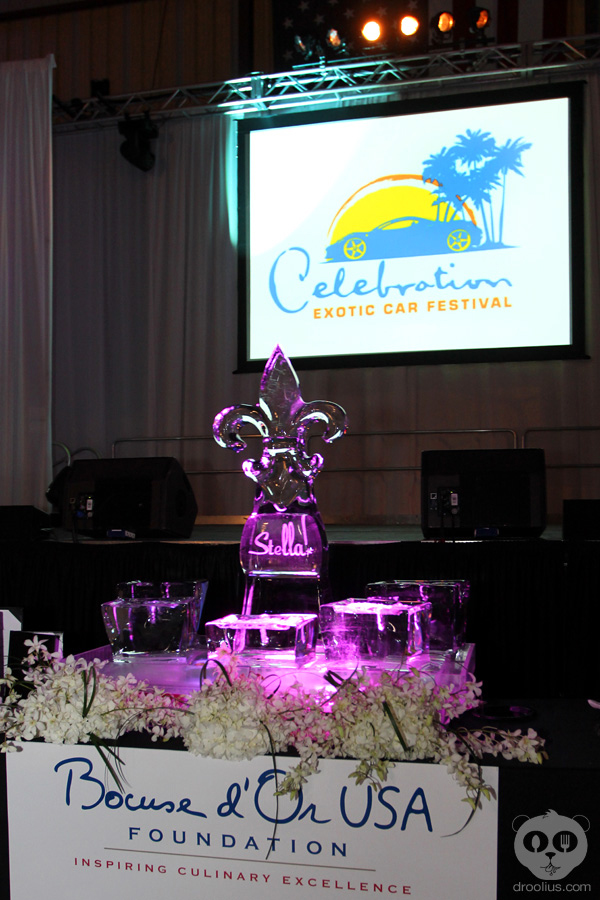 (click image to enlarge)
I was really excited for this event and was really looking forward to taking food photos and tasting all of the food and wine at the event. Earlier that day I attended a food blogger conference, Food Blog Forum, then a post conference event. So leaving the event later than expected and then driving down to the Kissimmee airport, I hit some major traffic on I-4 and was pretty much stuck for an hour. By the time I arrived at this event, it was pretty much winding down and it was at the dessert course. The lighting was dim and photos without a flash were almost impossible. So instead of forcing photos to happen with available light, I just simply enjoyed a few samplings of what food and desserts I could grab. So there are not many food photos here, but there are photos of world renowned Chefs and amazing exotic cars. Enjoy the photos, they pretty much speak for themselves.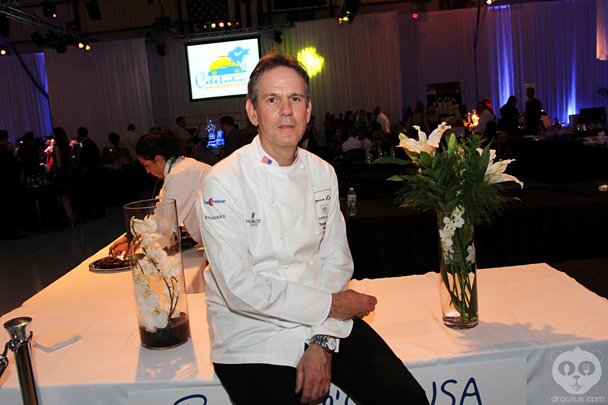 (click image to enlarge)
Chef Thomas Keller – The French Laundry, NAPA & Per Se, NYC
He is an American chef, restaurateur, and cookbook writer. His restaurants have been awarded multiple awards from the James Beard Foundation and he is the only American chef to have been awarded simultaneous three star Michelin ratings for two different restaurants.
After grabbing a few plates of appetizers, I walked around and this was the first photo I took. Chef Thomas Keller was very nice and I shook his hand before and after the photo. Needless to say, it was an honor to met him.

(click image to enlarge)
Chef Daniel Boulud – Daniel NYC
This French chef and restaurateur has appeared on television shows as a guest judge on Top Chef and his own show After Hours with Daniel. If you have never seen this show, watch it on Hulu. A real good show of chefs and friends gathering together and cooking for each other and eating after hours.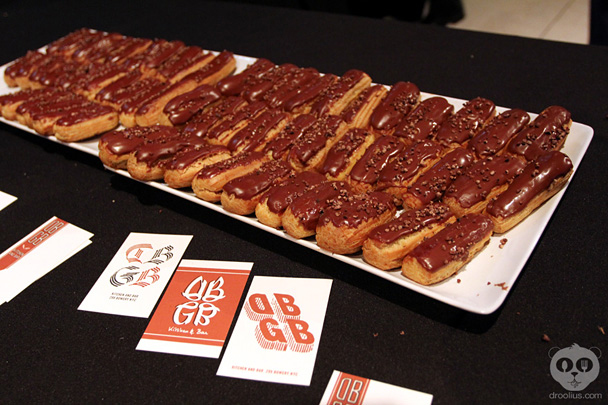 (click image to enlarge)
DBGB Kitchen & Bar
Desserts prepared by Chef Daniel Boulud and his team. I forgot what they were called but there were really good desserts.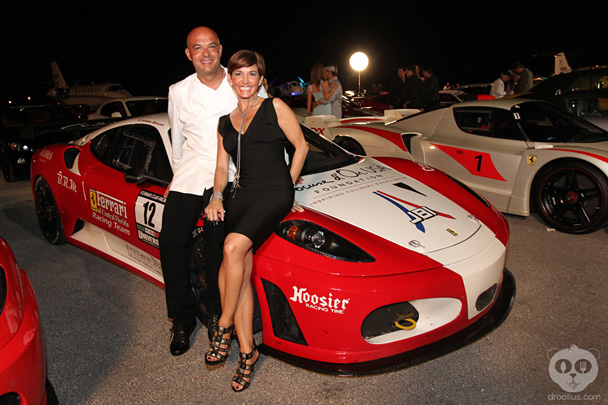 (click image to enlarge)
Chef Jerome Bocuse & wife – Les Chefs de France, EPCOT
Along with chefs Thomas Keller and Daniel Boulud, Jérôme Bocuse is responsible for raising support and awareness for the Bocuse d'Or USA foundation. He is the owner of Les Chefs du France, the French restaurant at Epcot and has appeared as a guest judge on Top Chef.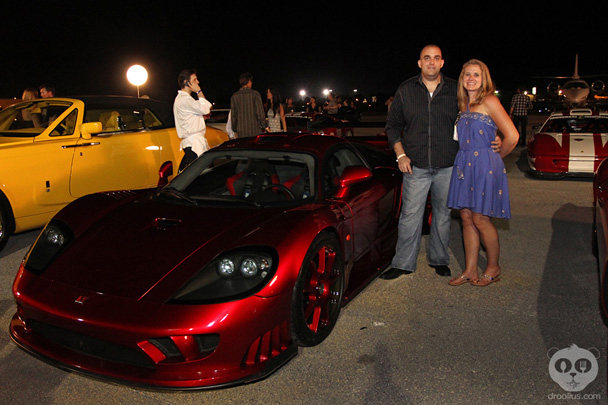 (click image to enlarge)
Mr. @RedEyeBBQ himself, Robert Nelson and wife Angie. Special THANKS to Rob for inviting me out to this event and getting me in.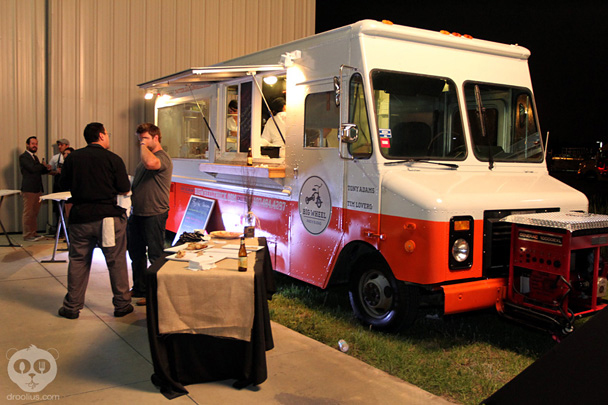 (click image to enlarge)
Chef Tony Adams – Big Wheel Mobile Food Truck & Big Wheel Provisions
Food trucks are exotic too! The @BigWheelTruck made an appearance and Chef Tony and crew were firing up some menu items at the event.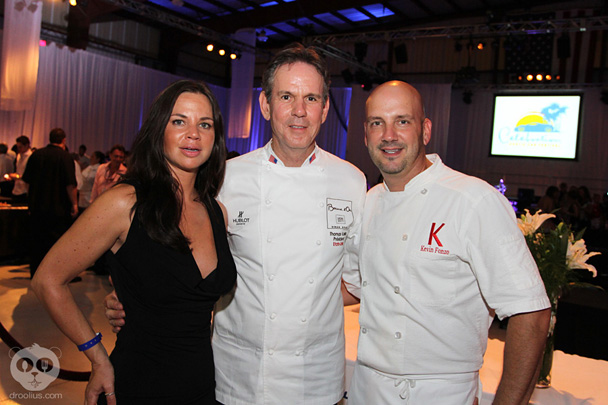 (click image to enlarge)
Chef Kevin Fonzo and friend with Chef Thomas Keller
Chef Kevin Fonzo of K Restaurant Wine Bar is a local Chef in Orlando, a James Beard Award nominee.

(click image to enlarge)
A view from outside looking in to the converted airplane hanger, the outside was lined up with Exotic cars and planes.

(click image to enlarge)
One of the most exotic cars at the event, the Ferrari FXX and this is 1 of 30 in the world ever built.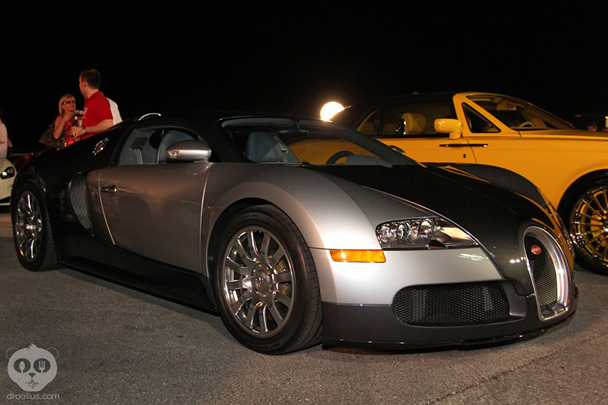 (click image to enlarge)
Bugatti Veyron – most expensive modern car in the world. Surprisingly I saw a group of 4 of these parked at the Celebration Exotic Car Festival a few years ago.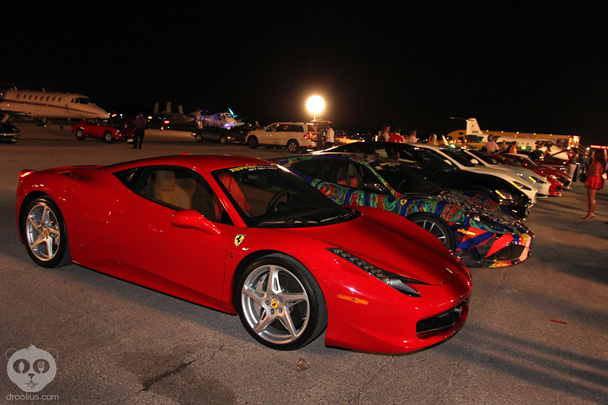 (click image to enlarge)
A line up of Ferraris with a few private jets in the background.

(click image to enlarge)
Ferrari owned by Chef Jerome Bocuse that he races in Ferrari Challenges.

(click image to enlarge)
Private jet fueling up before taking off…

The Jetport Food & Wine Party was a blast from what I actually got to experience. I think for the first time in a long time, I spent more time taking photos of cars rather than food. Regardless it was a great event to attend and the food of course was top notch. Hopefully I will get to go back again next year and take more food photos to share with you all.
Jetport Food and Wine Party
Presented by Westgate Resorts Foundation
http://www.celebrationexoticcars.com/2011/events/foodandwine.php
Words and photos by Julius Mayo Jr.
Content and photos © Droolius.com 2011