Everyone needs some barbeque in their life. There's so many different types of BBQ from many different regions around the U.S. with their own distinct techniques and flavors. I just want to taste it all and take some drooling photos in the process. When eating BBQ I like to try pulled pork, brisket, ribs, along with various sides. I have my favorite spots, but I'm always down to discover more. I hear a lot about this place Four Rivers Smokehouse so I decided it was time to check it out.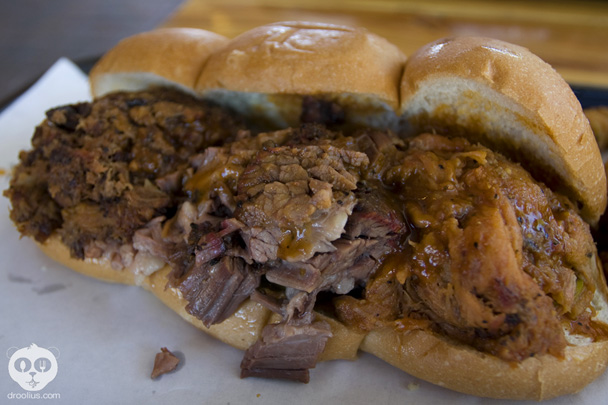 (click image to enlarge)
To get a sample of what Four Rivers Smokehouse is all about I ordered the Smokehouse Sliders and chose the burnt end, brisket, and pulled pork. Its a great idea to get these because you get to taste 3 different types of BBQ for a good deal and its filling! Out of the three I actually liked the burnt end slider the most which had the most flavor for my taste buds. The brisket and pulled pork were decent, and I enjoyed the different types of BBQ sauces which added some good flavor.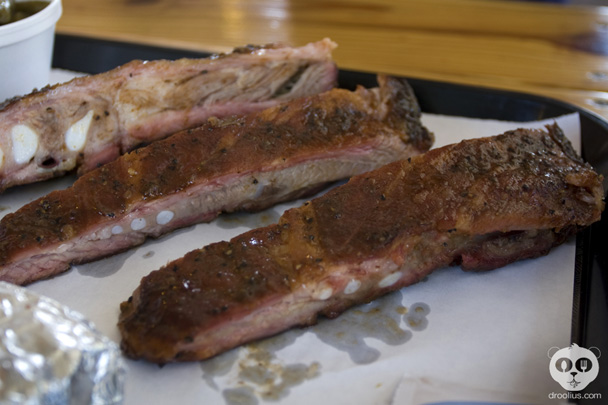 (click image to enlarge)
I sampled the ribs along with a few different homestyle sides. The green beans and baked beans seemed average, but the biscuit was really great. I always enjoy fried okra with hot BBQ sauce, try that some time its good.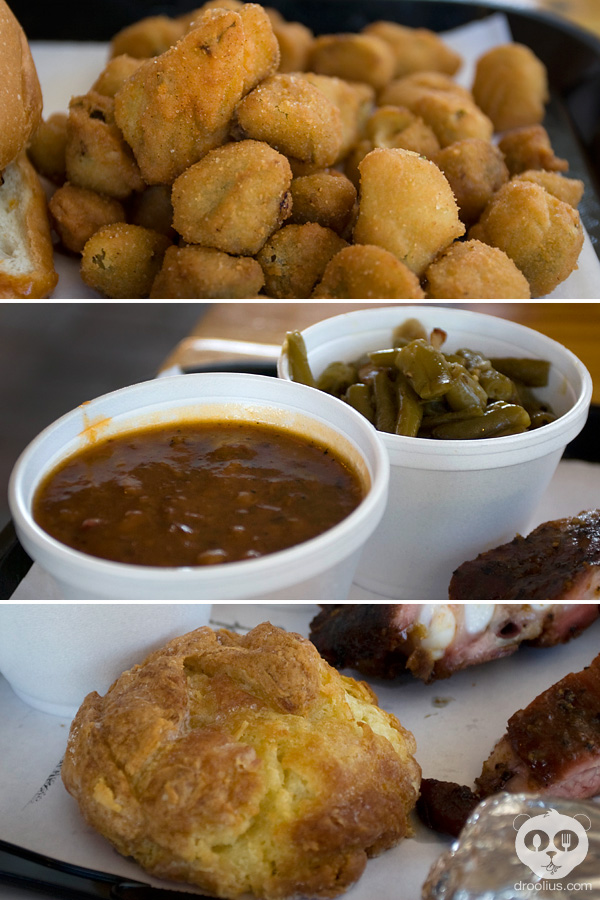 (click image to enlarge)
The star of the meal for me was actually the baked cheese grits. This was what I really enjoyed here, a small brick of cheese grits that had great flavor and complimented the meal very well.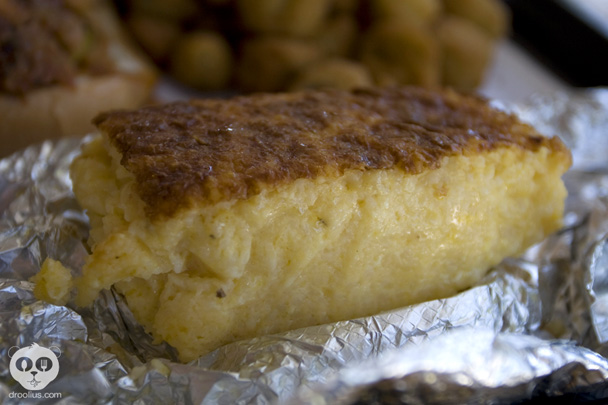 (click image to enlarge)
Overall the food was pretty good and better than many local BBQ joints. It did not surpass the hype it was made out to be, but it was definitely one of the better barbeque establishments I've been to in Central Florida. Everyone has they're own taste, so the most important thing is to enjoy what you like and try what else is out there. Regardless some great photos were shot from this visit and glad we tried the BBQ.
Four Rivers Smokehouse
2103 W Fairbanks Ave
Winter Park, FL 32789
(407) 474-8377
www.4RSmokehouse.com
Located in Central Florida, in the greater Orlando area