In honor of National Hot Dog Day, Swine & Sons in Winter Park, FL offers a new "Dog Days of Summer" menu of eight gourmet hot dogs. The menu launched this week and is offered for the rest of the summer. Each hot dog features Swine & Sons almost-famous housemade ribeye hot dog with 8 different preparations.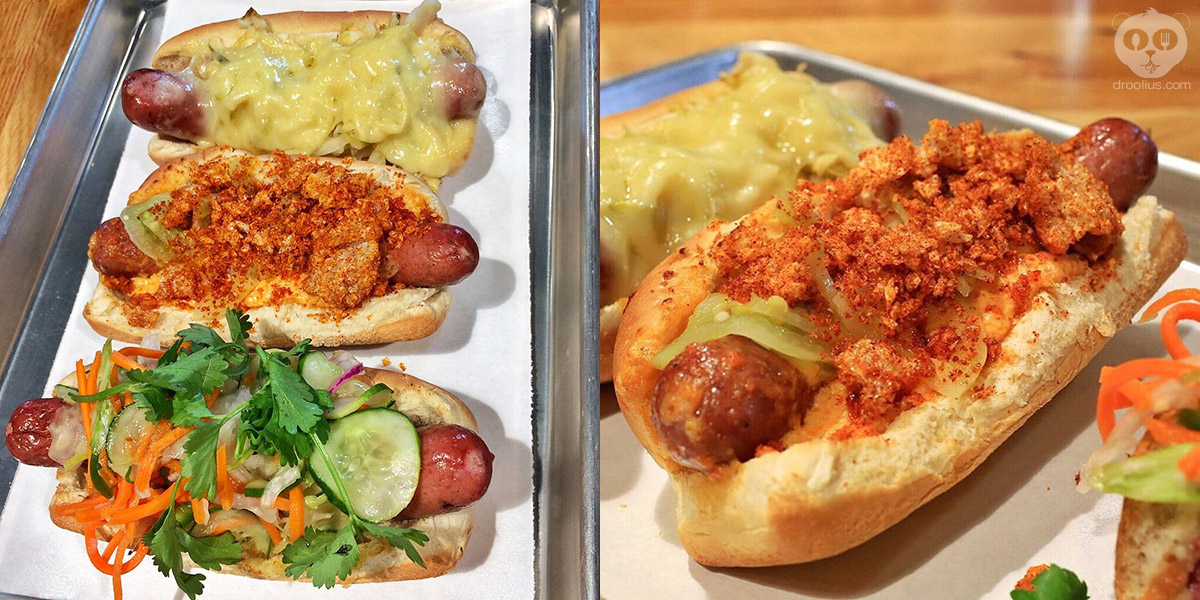 (Hot Dogs from 2015 menu)
This is the second year in a row that Swine & Sons has offered a custom menu for National Hot Dog Day and they turned up the menu even more this year. Their gourmet hot dogs feature toppings that are also made in house and each one of them have a theme made with a blend of ingredients. Check out the menu below:
(click image to enlarge)
The gourmet hot dog trend has been around for years in several other large cities and it's great to see this variety of hot dogs being offered in the Orlando area. Luckily Swine & Sons will have this menu around all summer so you can get a taste of each one.
Which hot dog will you be eating to celebrate National Hot Dog Day?

Words and photos by Julius Mayo Jr.
Content and photos © Droolius.com 2016