Growing up in a small town, my connection to my Filipino heritage was mainly through Filipino food. I would look forward to the next family gathering, holiday dinners or Filipino parties celebrating a birthday or any life event. At every party there was one dish that everyone loved and it was Filipino Lumpia Shanghai. Being a party favorite, there were always some available on the table, a new batch being fried in the kitchen, and usually some to take home. I've probably eaten thousands of these growing up and Lumpia Shanghai is one of my favorites in Filipino cuisine.

So it was finally time we made our own Lumpia Shanghai at home with our own recipe that we put together after researching and combining ingredients we like. We rolled these lumpia a few weeks ago and had enough to freeze so we can fry them up when we crave them. It's a fairly simple recipe and definitely one to try out. Fry some lumpia after rolling and stock pile a good amount in the freezer. These are good either way to fry when you're having that lumpia craving!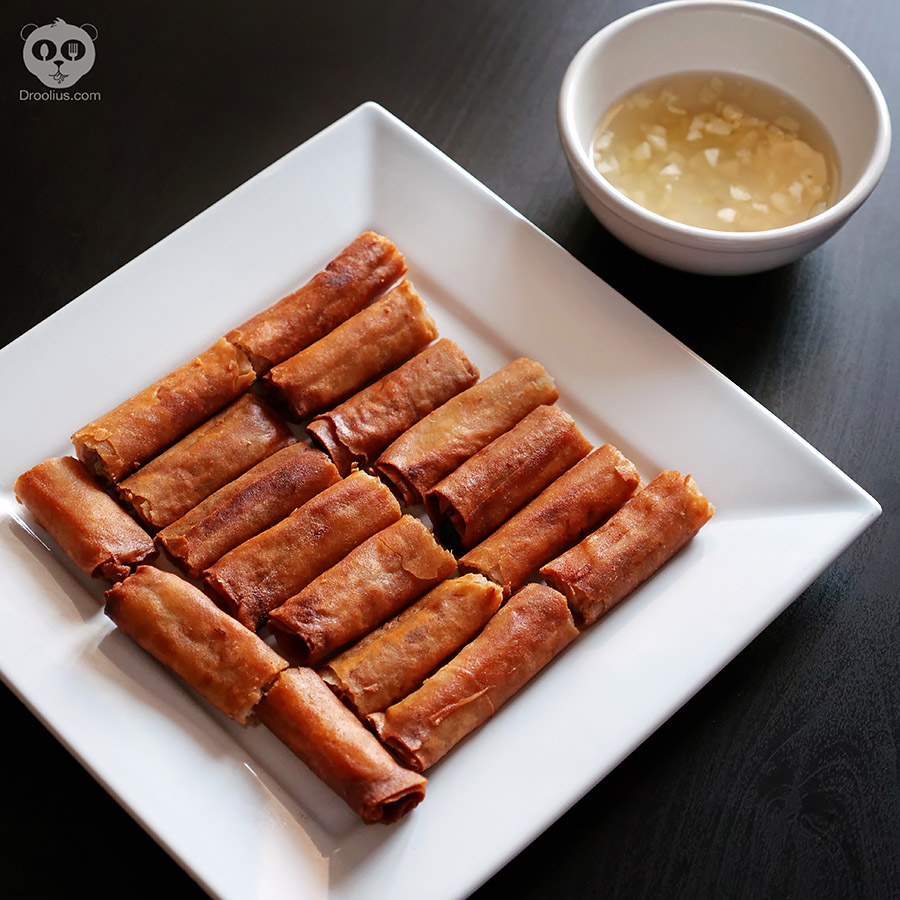 Filipino Lumpia Shanghai Recipe
Lumpia filling ingredients:
1 lb. ground pork
6 garlic cloves, chopped
1/2 onion, chopped
1 TBS Silver Swan soy sauce (intense flavor)
1 tablespoon sesame oil
1 egg
1 teaspoon salt
1/8 teaspoon ground pepper
Wrapper ingredients
1 Spring roll wrapper package
1 egg, beaten (to close wrapper)
Dipping sauce ingredients
2-3 garlic cloves chopped
White vinegar
How to make Lumpia Shanghai
• Combine the filling ingredients and mix until all incorporated
• Spread filling in wrapper and fold. Seal by using egg wash on wrapper to close
• Fry in oil over medium heat in batches of 4-6 until GDB (gold, brown & delicious) and pork is fully cooked in center
• Remove from pot, place on paper towel to absorb excess oil and cool
• Dip in vinegar for extra flavor and to help cut the richness so you can eat more
This is our easy version for Lumpia Shanghai. You can add veggies for more flavor and texture like carrots and water chestnuts.
Words and photos by Julius Mayo Jr.
Content and photos © Droolius.com 2020