Shake Shack has officially opened its first Orlando location today in Winter Park, FL at 11 a.m. The iconic NYC eatery brings its Shack Burgers, hot dogs, fries, shakes, desserts and more to Central Florida and kicked it all off with a housewarming preview party last night. I've been posting photos and writing about Shake Shack for a while now and I am very happy they are finally here.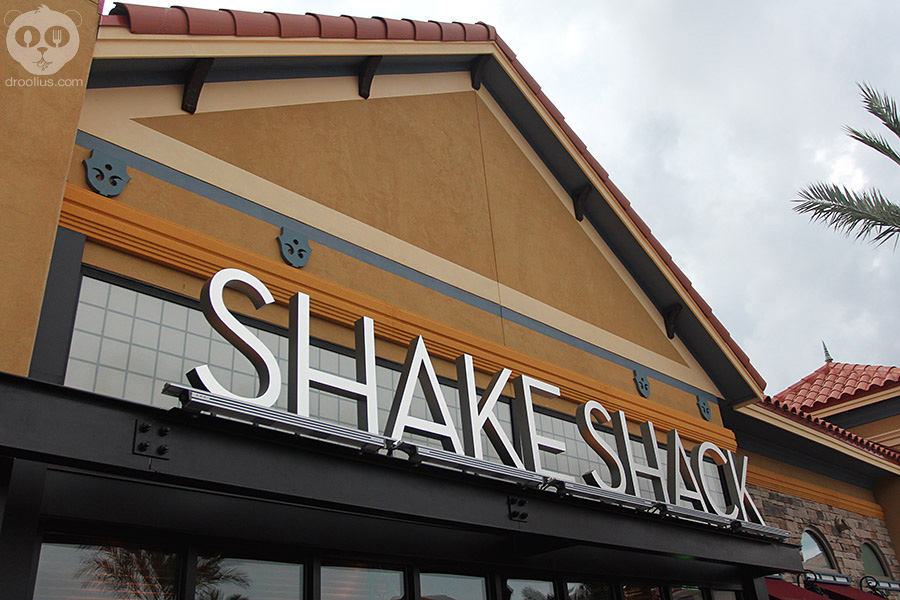 (click image to enlarge)
The first-ever "Orlando Shack" is located at 119 N Orlando Avenue, Winter Park, FL 32789. This location seats around 100 people inside and has a beautiful outdoor patio overlooking a lake. Sunsets with some wine or beer and a burger would make a great date night location.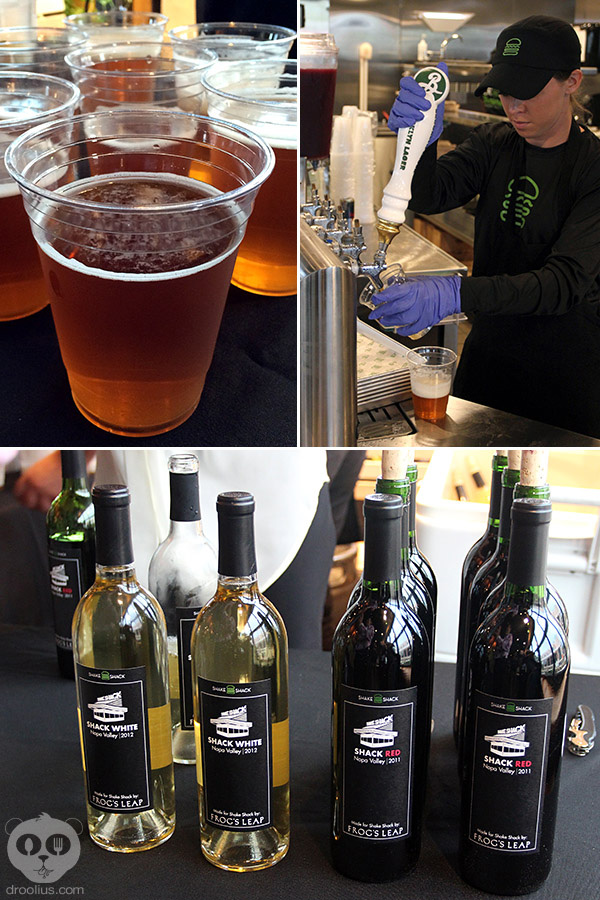 (click image to enlarge)
Speaking of wine and beer, Shake Shack kicked off the housewarming party by serving their ShackMeister Ale and Shack Wine. The ShackMeister Ale is brewed exclusively by Brooklyn Brewery in New York. Shack Red or White wine is bottled exclusively for Shake Shack by Frog's Leap in Napa Valley, CA from an organic farm.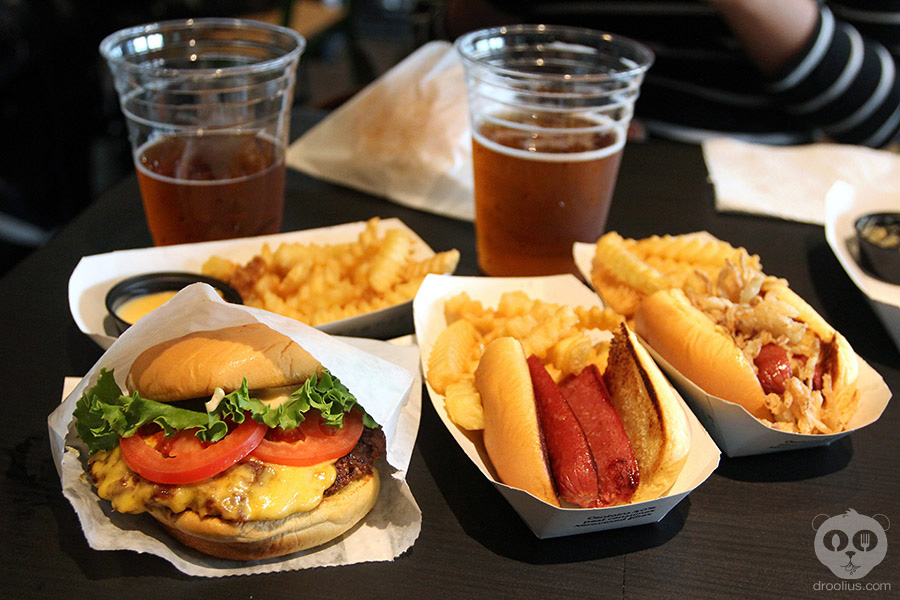 (click image to enlarge)
Some of the staples of Shake Shack are the ShackBurger, Flat-Top Hot Dog, and Crinkle fries with Cheese. The ShackBurger is the classic cheese burger topped with lettuce, tomato, and ShackSauce. I usually start out with a Double ShackBurger and go with two burger patties. The Hot Dog (pictured above is only 1/2 a sampling) is a Vienna all-beef dog, split and griddled crisp. Everyone seems to love the Crinkle fries and even though Shake Shack has started making Fresh Cut Fries in many locations, Orlando gets Crinkle fries for now.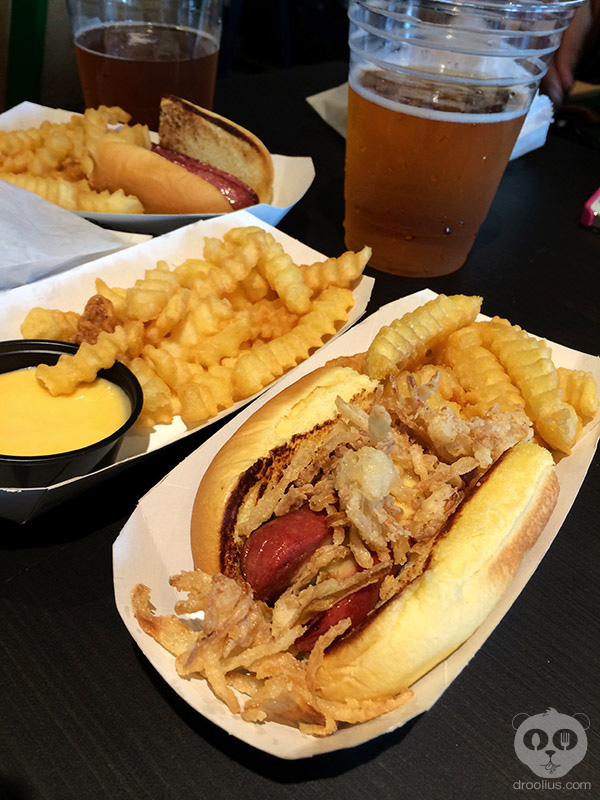 (click image to enlarge)
Shake Shack actually started out 10 years ago as a hot dog cart at Madison Square Park in NYC. They are always keeping up with their hot dog game and creating unique menu items. The photo above is the DogMeister is topped Shack Cheddar and American Cheese sauce, and crispy ShackMeister Ale-marinated shallots. They also serve a Shack-cago Dog similar to a Chicago-style hot dog and a Chicken Dog which is Shake Shack Chicken, apple and sage sausage. Any hot dog goes well with Cheese Fries, of course.
(click image to enlarge)
I make this face too when I see a platter of SmokeShack burgers!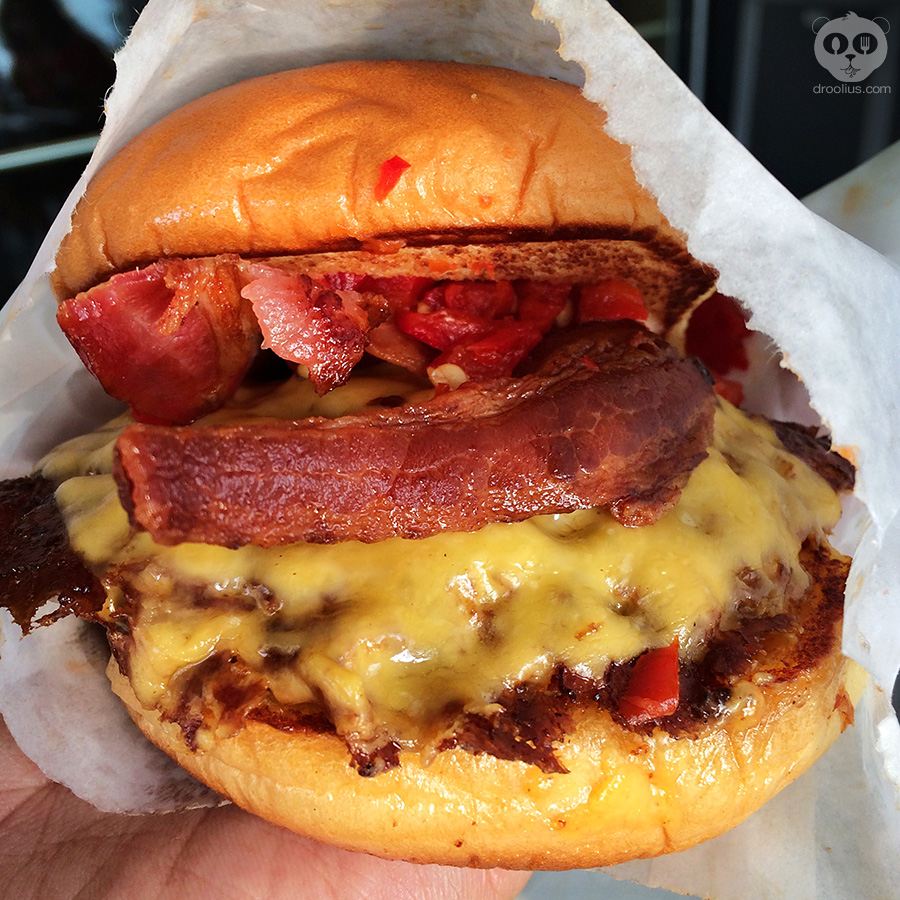 (click image to enlarge)
SmokeShack – cheeseburger topped with all-natural applewood smoked bacon, chopped cherry pepper and ShackSauce
The SmokeShack is probably my favorite burger at Shake Shack. The cheeseburger is topped with bacon and chopped spicy cherry peppers, it all goes so well together. The seasoned meat, melted cheese, smoky bacon, with a kick of spicy peppers all under a soft potato roll combine to make a flavor bomb.
(click image to enlarge)
'Shroom Burger – Crisp-fried portobello mushroom filled with melted muenster and cheddar cheeses, topped with lettuce, tomato and ShackSauce
The 'Shroom Burger is a vegetarian option but you do not need to be a vegetarian to enjoy one. I really like the 'Shroom burger for its savory mushroom flavor, crisp outside, and oozing cheese in the center. My advice, let it cool down for a few minutes before you bite into it to avoid burning your mouth and tongue.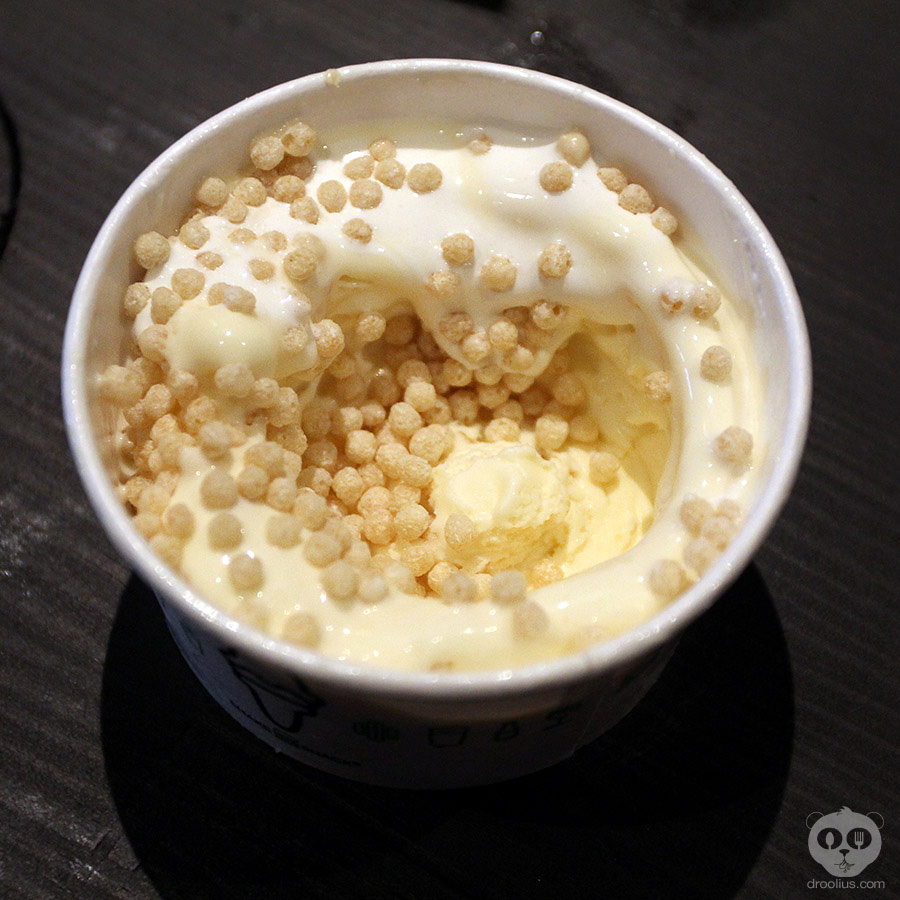 (click image to enlarge)
Winter's Wonderland – Vanilla custard, marshmallow sauce and crispy crunchies
Concretes are desserts made of dense frozen custard ice cream blended with mix-ins. The signature Concrete for Winter Park is the Winter's Wonderland which is a special because 5% of sales from the Winter's Wonderland concrete support BASE Camp Children's Cancer Foundation. A great cause to support by buying dessert.
Other Concretes are available like Shack Attack (chocolate everything in that one) and Key Lime Oh My. You can also "Design Your Own Concrete" by adding Mix-ins (toppings).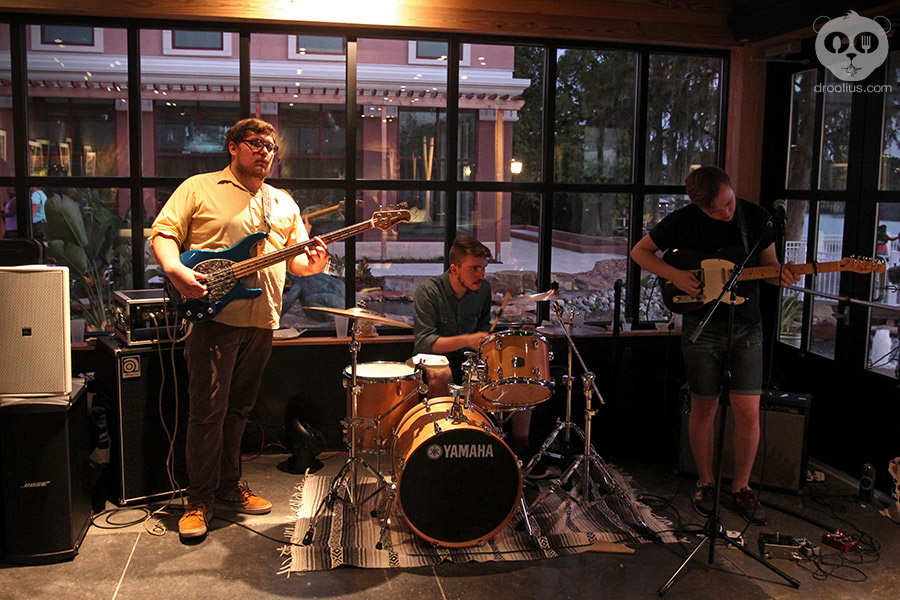 (click image to enlarge)
The housewarming party had a live band playing throughout the evening.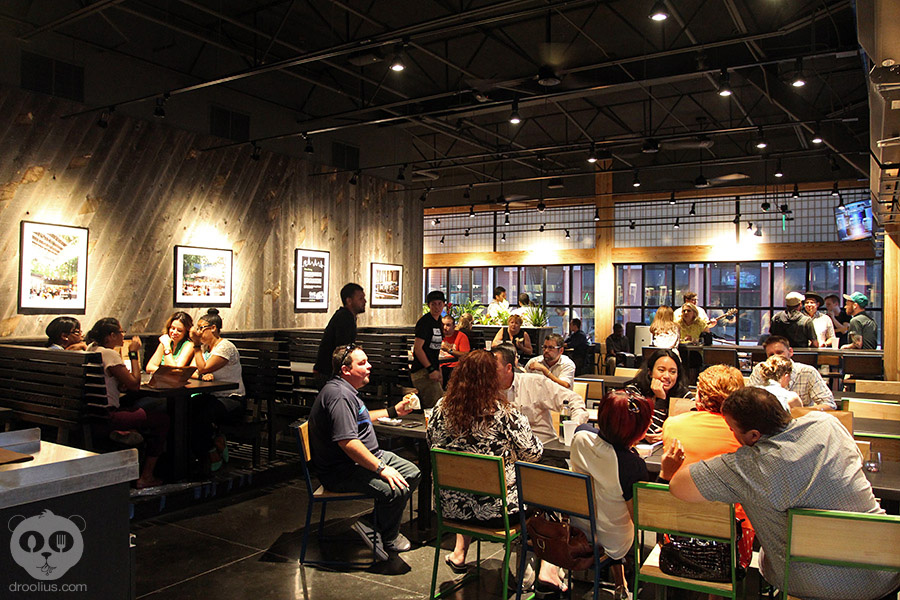 (click image to enlarge)
There is seating both inside and outide. About 100 seats inside with booths and tables.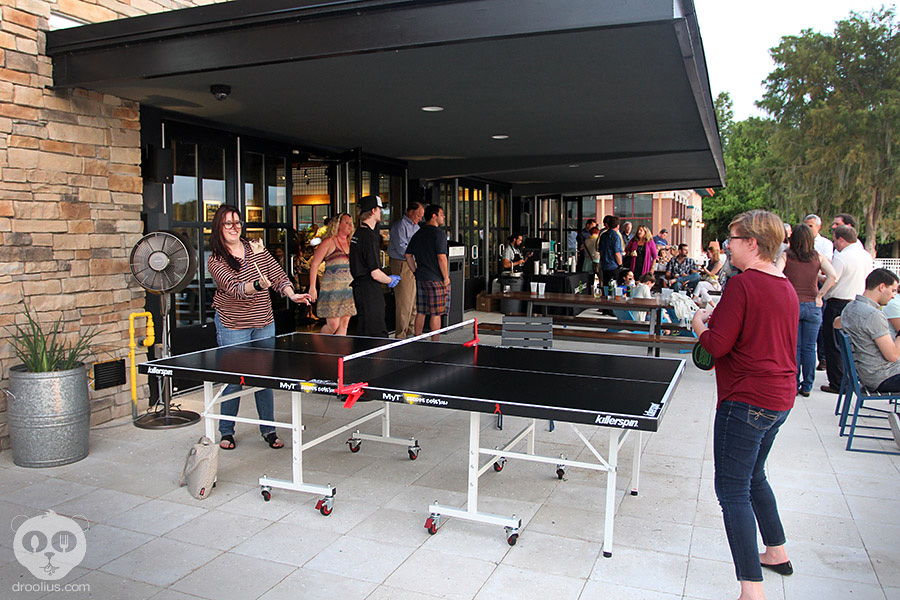 (click image to enlarge)
The outdoor patio has picnic tables and seating for patrons to sit in and dine with a lake view. There is also a ping pong table outside for fun too.
(click image to enlarge)
The outdoor patio was a popular spot to hang out during the housewarming party. Also Danny Meyer was in the house! The Shake Shack founder was at the event chatting with guests.
(click image to enlarge)
Scott aka @1educatedpalate was chatting with Danny Meyer about the new Winter Park location and Shake Shack in London.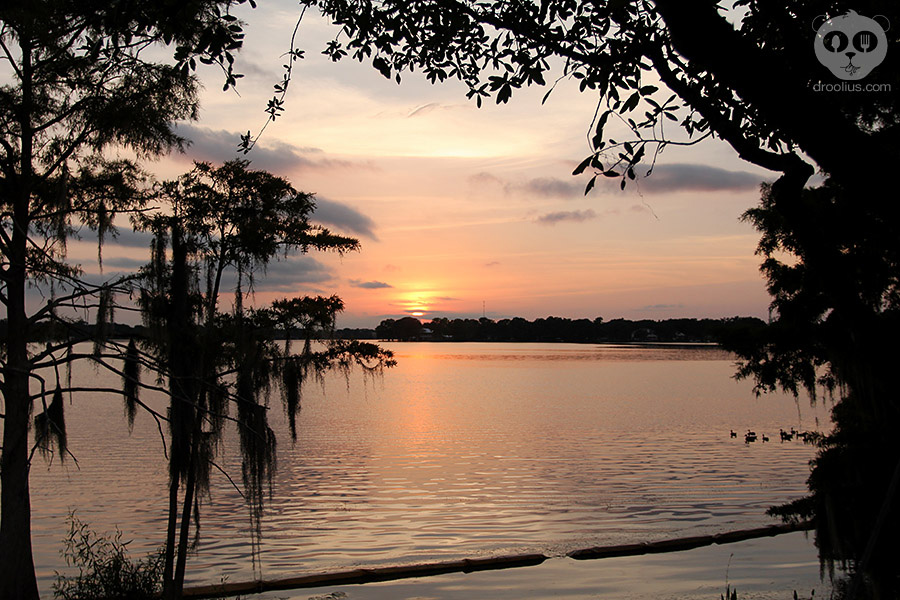 (click image to enlarge)
This is the beautiful lake front view at sunset that the new Shake Shack has in Winter Park. A food and scenic travel destination in itself.
(click image to enlarge)
Shack Stack – Cheeseburger and a 'Shroom Burger topped with lettuce, tomato and ShackSauce
Okay, just one more burger before I hit the road. This is my second favorite burger here at Shake Shack. The Shack Stack was a special request for a photo because I don't think they made one earlier that day. This combines a ShackBurger and 'Shroom Burger to get the best of both worlds. Try one for yourself, its pretty epic!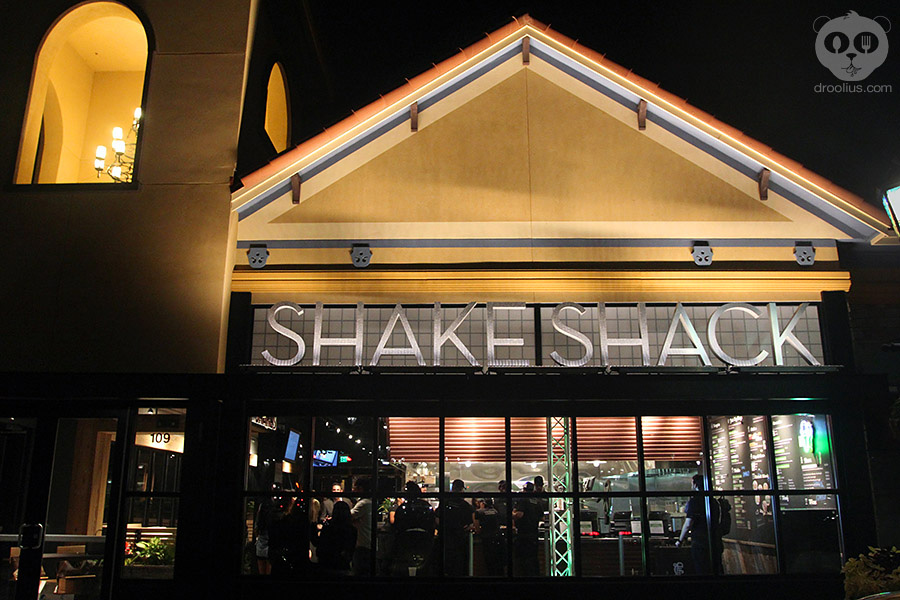 (click image to enlarge)
This is a very unique Shake Shack location with its lake front and great atmosphere. I think it will be a popular food destination that will draw locals and tourists from around Orlando. They will be open everyday with the hours of 11:00AM – 10:00PM (Sunday – Thursday) and 11:00AM – 11:00PM (Friday & Saturday) for now. Times may change as they adapt to the local dining crowd, so make sure to visit Shake Shack on their website or via social media. Links below…
Find more updates about Shake Shack Winter Park at: http://www.shakeshack.com/location/winter-park-fl/
Shake Shack Winter Park
119 N Orlando Avenue
Winter Park, FL 32789
www.shakeshack.com
Facebook Page
Twitter @ShakeShack

Words and photos by Julius Mayo Jr.
Content and photos © Droolius.com 2014


Disclaimer: I was invited to a housewarming event for Shake Shack. I was not compensated to write this post and all opinions are always my own.